Carla W. (Walnut Creek) on 08/04/2019: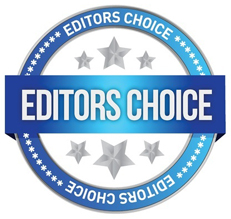 Quantifiable evidence of the effectiveness of apple cider vinegar for improving lipid panel plus dissolving calcium deposits.

I am prone to making calcium deposits on arteries and organs.

On 10/13/17 I had a lipid panel done with borderline results. I also had a stuck bile stone, causing misery and moving towards surgery. I did not change my diet, which is reasonably health conscious but added a daily dose of 2 tablespoons of apple cider vinegar mixed with apple cider to make is deliciously palatable.

In six weeks, in the middle of Qigong class while doing a gentle abdominable exercise, the stone released... dramatically and with great relief. Took my lipid panel again in 3 months with dramatic results, and again six weeks later with a different lab, just to be sure. And one and a half years later after a 6 month total diet derailment due to stress circumstances of a critically ill husband unable to assimilate food, and I undermined myself by eating his food to not waste it.

Here are the numbers. 10/13/17 chol-252, hdl -61, ldl 167,,tri -120 1/8/18 chol-61, hdl 58, ldl-109, tri-89 2-24-18 Chol- 189, hel-71, ldl-100 tri-91, and the backslide: 7/26/19 chol-228, hdl-60, ldl-140, tri-140.

Since that eyeopening setback I am back on track with my daily ACV cocktail. Will test in a separate lab in a couple of months. But this is measured incredible result and setback... Have not been able to get any attention from anyone in the medical profession other that being blown off. I am a believer of ACV. It's inexpensive, accessible and a true threat to the pharmaceutical industry.
---
Demarie (Enterprise, Florida) on 07/09/2017:


I have been drinking Apple Cider Vinegar with water for two years. I drink it throughout the day to control blood sugar. Although it works for me to lower my blood sugar (look up studies), it does absolutely nothing for my cholesterol. I am vegan... on 75% healthy fat diet with veggies. My cholesterol is through the roof with the exception of HDL. Although high fat low carbs works for most in substantially lowering cholesterol and lowering weight, for a small group it actually substantially raises it.

ON the advice of my naturopath doctor, I have switched to a fat free low carb diet which my body evidently needed because for the first time in two years I am losing weight. I also am drinking lemon water with organic cayenne pepper every morning. All numbers dramatically reduced.
---
Kathy (Cherry Hill, Nj) on 01/30/2017: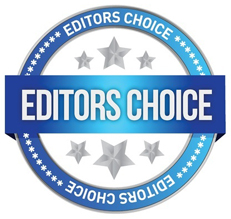 I was a previously a skeptic but ACV has reduced my cholesterol.

I am 56 years old and my cholesterol had been getting higher and higher over the years (I also am hypothyroid). My doctor told me to try to reduce my levels or she was going to prescribe statins, which I did not want to take.

I came to the Earth Clinic website and decided to try ACV. I started taking 2 Tbsp. ACV in water just once a day.

In Sept. of 2016, my total cholesterol was 232, HDL 54 and LDL 151. In December of 2016, my total cholesterol was 209, HDL 56 and LDL 130.

So, my overall cholesterol went down 23 points and my LDL went down 21 points in 3 months taking just 2 Tbsp. ACV a day.

My doctor was amazed and told me to just keep doing whatever it was I was doing.

I am going to try mixing it with pure grape juice as some have suggested. It is very hard for me to get the ACV down with just water, which prevents me from taking it as often as I would like.
---
Anna (Ma) on 06/12/2016:


Could you post an update? I've been taking it but it has started giving me collywobbles (upset tummy). Thanks.
---
Kristin (Mobile, Alabama) on 02/05/2016:


Happy to report that ACV has helped to lower my total cholesterol. In Dec 15, my total was 288. As of Feb 2 2016 it is 226. I've been taking 2 T of ACV and fish oil every night before bed. In another month I will go for a check up to see HDL and LDL results! So excited that I won't be relying on statins!
---
Will (Irwin Pa.) on 10/14/2015:


Dear Brigitte, I just had some blood work done for my 6mo.check up. 6mos ago my cholesterol was 200. LDL was 128 / HDL was 54 . Today my cholesterol is 167. LDL is now 104 / HDL is 47. I take 2 tablespoons of organic ACV a day with 2 tablespoons of raw honey I don't know if it will work for you. It has a been great for me. Good luck. Bill
---
Julie (Brooklyn, Ny) on 09/07/2015:


I agree,

My cholesterol was 268 in May 2015. I've been drinking ACV water for several months and I had another doctor's appointment earlier this month and my cholesterol was 208.

I was completely shocked and I will continue to drink ACV water.

Also, I noticed that I have a lot more energy and less pain upon waking in the morning.
---
Shamoon (Washington, D.C.) on 08/05/2015:


I agree that ACV works well at cholesterol/LDL reduction. It does not, repeat Does NOT raise cholesterol or deplete HDLs.
---
Mr. Mccoy (Houston, Tx) on 06/15/2015:


I tried 2 tbsp. in 8 oz. water with honey (with the mother) for 6 months. Not only did my bad LDL go up, but my HDL went down and TGL went up. Only slightly but there was NO reduction. My diet has not changed and my exercise regimen has been the same. Caveat Emptor...I hope it works for you but didn't work for me.
---
Lady Middleton (Jamaica, Ny) on 06/18/2013:


High Cholesterol is hereditary for me. My overrall cholesterol was 272 in Sept 2012. I started drinking ACV in Jan 2013, I did labs in March it went down to 214. All I can say is no more statins for me.