Overview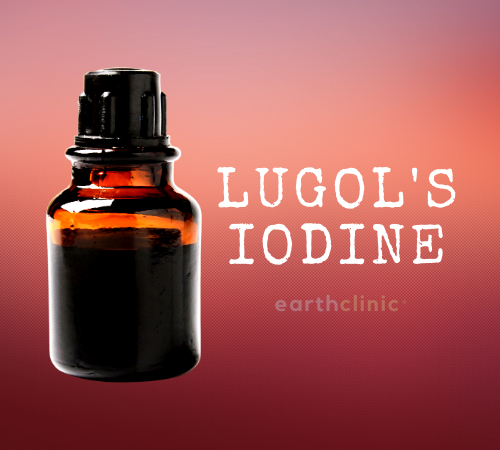 Below are a few of the most popular Lugol's Iodine posts on Earth Clinic, which we have pulled together for you from our ailments and remedies sections.
Discover how Earth Clinic readers used Lugol's for conditions like acid reflux, molluscum contagiosum, plantar warts, sinus Infections, COVID-19, ear pain, tinnitus and deafness, and more. One reader details important companion nutrients you should take with Lugol's iodine supplementation.
Check back from time to time as we add more posts to this page as we discover them!
Where to Buy Lugol's Iodine
Amazon has very reasonable prices for Lugol's Iodine. We have used the J. Crow's brand (3%) for many years with great success.