Rob W (Stuarts Draft, Va) on 03/24/2017:


BETTER BUT WITH SIDE EFFECTS
Coconut oil gargle for swollen tonsils:
About the coconut oil gargle... it surely does clear the mucous out, from around the swollen tonsil, leaving it hanging out there, veeeeery sensitively, in the open air... every breath of fresh air that hits that exposed, raw flesh, stings and burns (ouch! ). But, it's clearing the mucous. That said, I wouldn't recommend gargling before bed. The pain was too much for me at midnight, so I tried it. It's now 3:44am, and I am tossing and turning, trying to get comfortable, because every ten minutes I have to hock up more mucous to spit out (sorry for the gory details). So... conclusion? It works for clearing the mucous from the infected area, but, do it HOURS before you plan to sleep!
---
E (Houston) on 06/23/2015: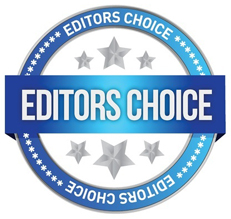 I have had recurrent tonsillitis my whole life and avoid antibiotics now whenever possible since. Sunday night, I had a fever of 102.8 and a red, swollen throat with a visible patch of infected mucus on my right tonsil. I gargled with salt water, took goldenseal tincture and vitamin C, and went to bed.

When I woke up on Monday, my fever was better but the infected patch and swelling were still the same. Continued vitamin C and goldenseal throughout the day on Monday kept my energy high and my fever down, but the infected patch and swelling weren't reduced.

Monday night, after reading anecdotes on this site, I gargled with melted coconut oil for 10 minutes (spitting afterward). The swelling in my throat was reduced almost immediately, and the infected area on my tonsil was somewhat smaller as well.

This morning (Tuesday), I gargled again with melted coconut oil for 10 minutes. After this gargle, more than half of the infected mucus was dislodged. Two hours later, I repeated the coconut oil gargle. Half an hour later, the infected area was completely gone and the redness and swelling in my throat were almost completely gone. I plan to do two more rounds of coconut oil gargling to ensure that the problem is completely gone!

I did not pull (swish) the oil - I gently gargled it in my throat, focusing on the infected side. It wasn't the most pleasant thing I've ever done, but it is the fastest I've ever cured an infected tonsil!
---
Larry C (Downers Grove, Il, Usa) on 02/14/2015:


Six months ago I was diagnosed with Stage Four HPV squamous cell carcinoma of the tonsil. I decided right away against the Trilogy Of Death (Surgery, Chemo & Radiation) and have been treating my cancer holistically with diet and supplements using the Bill Henderson protocol. Needing biological dentistry to remove the four root canals causing my cancer I waited hoping to get better without but then developed a serious infection of the tonsil. It went on for weeks until I found the coconut cure here and found relief almost instantly. It's been 5 days now of using the oil and all the white puss is gone and the pain I felt is becoming bearable. I also found that oil pulling (holding the oil in my mouth while swishing) with the coconut for about twenty minutes works even better as it kills virus & bacteria alike. Probably going to do this forever... Root canal tooth removal starts next week.
---
N (London, Uk) on 07/06/2012:


After reading this site spent I £15 on some extra virgin coconut oil as I have had sore throat/tonsilitus for over a month now and just can't get rid of it!! Didn't work, waste of money, thought it sounded too good to be true!!
---
Simply Kathy (Brunswick , Ga. Usa) on 02/09/2012:


Blessed to have come upon this site. I went and bought Extra virgin coconut oil- Expensive but worth every penny! My throat was sore, felt like a thousand needles stabbing me in my mouth. I could hardly talk and was in much pain to just swallow. After doing the oil pulling, just one time, the pain left, I could swallow, and talk pain free! I also noticed and it is now the 3rd day of oil pulling, I have a cavity that has been hurting, does not hurt anymore and I can actually eat and no pain! What a blessing. Praise God!
---
Carrie (Philadelphia, Pa) on 01/15/2012:


Unbelievable! I've been in such pain for the last week. I had a bad cold with horrible sinus pain that then moved into a cough. I never had a fever. I fought it with vitamins, herbs & juices and everyday it was getting better. Then, out of no where, my throat started killing me! After a few days I looked in my throat and saw that my tonsils were swollen. I read this post about coconut oil last night & tried it b4 bed. This morning I woke up and it was half as big! Did another again this morning and it's feeling so much better. Finally...relief!
---
Maria (Cincinnati, Ohio) on 11/25/2011:


My tonsils have been huge since I was a little child. My ENT wanted to remove them, since they had gotten even bigger and I also had tonsil stones. I am 61 and was concerned about having that surgery at my age so I decided to try something to shrink my tonsils. I had already been doing "oil pulling" (swishing) using organic extra virgin coconut oil with good results in the health of my gums, so I decided to try gargling the coconut oil for 5 minutes before swishing it. After one month I looked at the back of my throat, and my huge tonsils had shrunken so much, I could barely find them. I had never seen the entire arch of the back of my mouth before. Oil gargling is now part of my daily routine and my tonsils have not gotten swollen again. (It has been 6 months...)
---
Amanda (Columbus, Oh) on 12/16/2010:


I had tonsillitis for about five days that turned into an abscess. After three doctor visits, antibiotics and steroids that seemed to be doing nothing, I finally looked Earth Clinic and found this. I did it three times in the evening and when I woke up the next morning it was a miracle! I have no pain or discomfort swallowing and the swelling has gone down tremendously! This is truly an amazing remedy, I have rediscovered my love for coconut oil.