Sonya (Manhattan, USA) on 08/25/2009: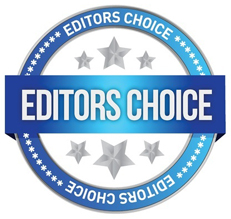 My husband started feeling symptoms of the flu on Friday, but I didn't feel them until Monday. I started inhaling 3% peroxide to the back of my throat and into my lungs following Bill Munro's instructions right away. I felt immediately better (literally, 5 minutes later) but 20 minutes later I felt the virus returning to my head. Instead of waiting the 2-3 hours for the inhalation like the instructions state, I decided to inhale again. Again my symptoms disappeared almost immediately. I kept inhaling every time I felt the symptoms returning and by midnight, I didn't have any more symptoms. I went to sleep, symptom free and did the peroxide again this morning, after an 8 hour break and will continue to inhale every 2-3 hours now. I am not 100% (mild congestion) but am doing sooo much better than my husband who is still miserable with congestion.

I am coming to the conclusion that the key to this inhalation method is starting it as soon as you feel the symptoms and then continuing it for a day or two. Don't stop doing it even if you feel better! I also think that inhaling every few hours is not enough if you have a bad strain of the virus. Inhaling every time I feel symptoms returning has been the key to kicking this virus. No doubt I will be able to test my findings again this winter, but hopefully not with the swine flu.

Good luck everyone. We need to be prepared for a bad swine flu season!
---
Ginny (NY, NY) on 02/08/2008:


Yesterday morning I awoke with the beginnings of the flu. My tell tale sign was that my neck ached like crazy right at the base of the skull and I was severely fatigued. My husband had been sick with the flu last week so I figured my turn had come. Well, I started inhaling my 3% peroxide h202 at 10:00am every 2 to 3 hours and by 5:00pm I was back to normal... no neck ache, no exhaustion, nothing. I am going to keep it up for a total of 3 days I think to make sure the virus has been eliminated, but this is the 5th time I have done this remedy for a virus bug and it has worked every time. It is a gem of a remedy. Thanks, Bill!
---
Georgie (Marietta, GA) on 01/31/2007:


Since I heard about the h202 inhalation method on your site last winter, I have used it to treat viruses about 8 times. It is really the #1 remedy of all time in my opinion. Funnily enough, all my friends are scared to try it even though I tell them to just try it! But I did get my mother to use it (73 years old and going strong). She LOVES it now! At any rate, last night I started to get a sore throat and felt terrible and weak. I inhaled 2 hours apart and woke up feeling 100%.

EC

: Read more about H202 Inhalation Method here.