Jodi (La Quinta, CA) on 09/20/2008:


Edema, Poor Circulation:

I recently was told by my Naturopath to begin 1Tbsp of ACV before every meal. One of my health complaints has been very swollen ankles ( even legs sometimes) and cold pale feet. It has been a week and among other things, my ankles are very skinny, my feet now have color again and my overall circulation has improved. I also have dropped 5 pounds- but I'm also following the Elmination Diet to identify allergies so I can't completely credit that to the ACV. My whole body seems to have been de-bloated. I notice that after drinking the ACV my appetite wanes, so I do eat less and can definitely feel my food digesting.

One way to know if you are digesting food properly or not is to check your stools. Do you recognize your meals? If you can identify what's there- you are not digesting your food.

I'm thrilled with the results so far and am anxious to see what else happens from my new dosing.
---
Carolyn (Winchester, VA) on 09/24/2007: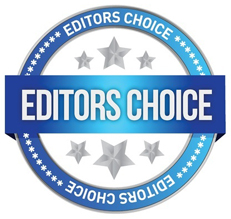 I love this site. I stumbled upon this site about a week and a half ago and started the apple cider vinegar remedy last week. I love the taste, in water. I put 4 tablespoons of ACV in 20 fluid oz and sip it all morning at work. My appetite has decreased as has my taste for sweet things. I am terribly overweight and have had weight problems all my llife, had 4 knee surgeries and have arthritis and edema. My pain has lessened as has my edema has I really feel healthier. This is something I would recommend to everyone! Thank you for this website. My only problem is when I get home I feel suddenly a big decrease in energy, which is not so bad since I have been feeling so sluggish the new energixed feeling I have had is very welcome. I was just wondering if I should drink a tablespoon more of ACV when I get home in order to keep the energy level up. I did not want to over do the ACV as I am new to this. Thanks for any help! Sincerely grateful, Carolyn