Ginger for Arthritis
Scarletty (Champion, Nebraska) on 05/04/2010:


My brother has had excruciating back pain for years and was researching natural cures last week and came across an article that said crystalized ginger would help. He went and bought some saturday night and by Monday morning he was walking around without any pain!! I thought that was pretty amazing! Best wishes and God bless!

EC

: Crystalized ginger is a popular remedy for sciatica too! https://www.earthclinic.com/cures/sciatica.html#GINGER
---
Sunny (Fullerton, CA) on 03/20/2007:


I am of Korean descent, and for as long as I can remember, my grandparents and my mother have been using ginger for a few different ailments. Recently, I noticed with the cold weather, the flu bug was going around and I have had some pain and swelling in my wrists and finger joints. I made tea by boiling one ginger root, sliced and diced, in some water, added some fresh lemon juice and the peel (how it was done forever in my household) and added honey into my cup. it isn't a cure for a cold, but it certainly helps to relieve symptoms. i took the warm ginger remains out of the pot and mashed it up and applied it topically to my wrists and fingers. the pain is substantially alleviated. if you can handle the smell, it is worth a try. this is not a cure for arthritis, but a natural and very healthy way of relieving pain.
---
Katherine (Los Angeles, USA) on 03/20/2007: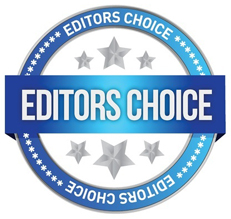 Arthritis Remedy: Ginger Root/Mint tea. I have found that making tea out of ginger root and mint is more helpful than any capsules. Take about a 1 1/2 inch piece of fresh ginger root, peel and then slice root into mug, add some fresh mint leaves, pour good boiling water over and steep at least 1/2 hour (the longer the better) drink before you retire for the night. This not only helps with the joint pain but has also helped me sleep more sound. The mint is important as it helps the stomach - ginger root tea alone can be a bit difficult if one is no longer 20 . This is an acquired taste. DO NOT get carried away like I did the first week and drink more than one huge mug a night. As my Chinese Dr. friend said "it is like listerine for the body". Cleans out the toxins and it is a natural anti inflammatory.
---
Suzanne (USA) on 01/18/2007:


I have been taking ginger in capsule form daily now for approximately 2 months. It seems to act as a pain-killer. The relief I get is tremendous and most of the time i am completely pain-free from Arthritis and Osteoporosis of the spine. I recommended it to a friend in the US.
---
Richard (USA) on 12/21/2006:


Dear Suzanne: Can't thank you enough for the ginger recommendation!! I've only been taking the stuff for a few days... but the results are remarkable. I'm moving around just about pain-free. We leave tomorrow for Viet Nam and I hope to enjoy the walking... which I was afraid I wasn't going to be able to do.
---
Suzanne (London) on 11/15/2006:


I have suffered from very bad arthritis for some years and also osteoporosis of the spine. I used to dread winters even though I was prescribed anti-inflamatory pills and painkilers by my doctor. I recently discovered ginger root (I found a newspaper article about ginger that I had put away some years ago) and have been taking it for about 3 weeks now in capsule form from the health food shop. The stiffness has gone from my joints and spine and most of the pain which is gradually disappearing. In fact, the other day I realised that I didn't have any pain or stiffness at all. It is such a great remedy that I am recommending it to everybody I know who has arthritis.