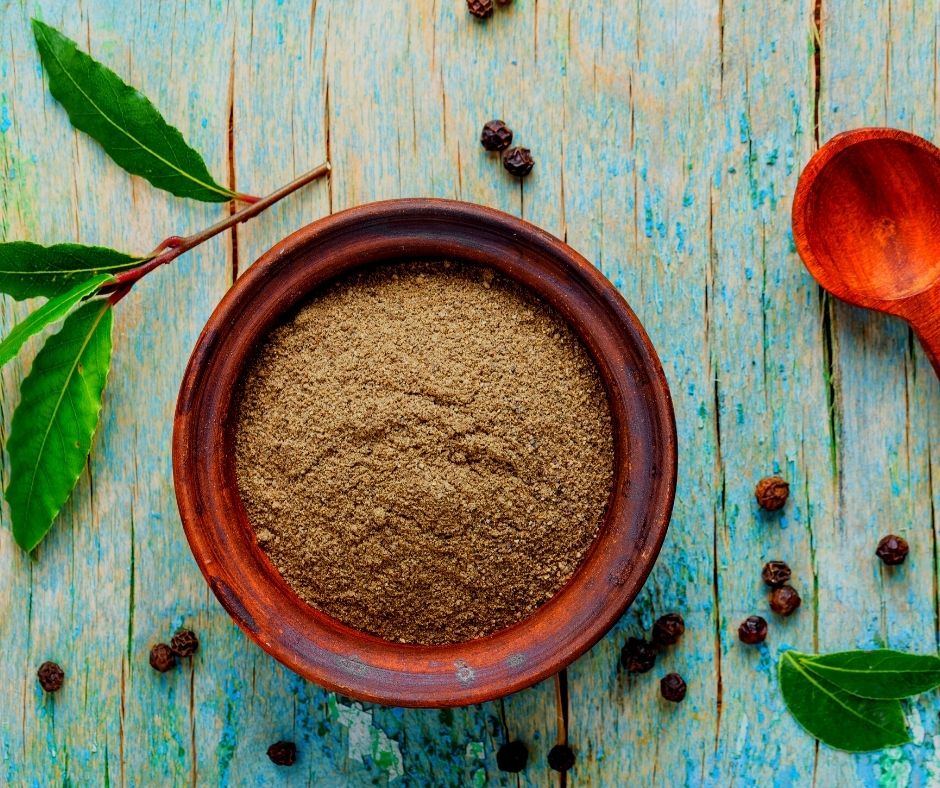 Piperine, an alkaloid present in black pepper, is used primarily in curcumin formulas. However, studies show it might also help serious health conditions on its own, such as Heart Disease, Parkinson's Disease, Diabetes, Cancer.
What is Piperine / Bioperine?
Piperine is considered the active component of black pepper.
Bioperine is a brand-name commercial product standardized to 95% piperine, an active component of black pepper, so they are similar. However, Bioperine may be more potent than some piperine products. This is similar to how EGCG (epigallocatechin gallate) is considered the active component from white, green, and black teas. Another example is how curcumin is regarded as the active component of the spice turmeric.
Many people interested in natural health ideas are familiar with Piperine/Bioperine for its use in curcumin supplements to increase the bioavailability of curcumin as curcumin on its own has poor bioavailability.
Over the years, piperine has been tested with other supplements and found helpful for some, but not for others. So this is how piperine has been traditionally viewed as a supplement to help a few other supplements be better absorbed. However, when you start to do a little digging into piperine, you quickly realize that piperine itself is a healthful molecule all on its own!
Piperine for Parkinson's Disease
I first found this out as I was looking for things that could be useful for Parkinson's Disease (PD) during the day while using melatonin during the night to maximize the benefit of both and found out that piperine had the ability to be neuroprotective, anti-inflammatory, antioxidative stress and antiapoptotic, which are many of the same effects that melatonin has shown in these same animal models of PD and hence the reason why I was considering piperine to be the daytime substitute for nighttime melatonin since melatonin, should generally not be taken during the day.
A couple of studies illustrate such activity and more by piperine in rat and mouse models of PD.
https://www.spandidos-publications.com/ijmm/36/5/1369
Here is the conclusion to the following full study link:
"These findings demonstrate that PIP exerts neuroprotective effects in PD models via induction of autophagy, and maybe an effective agent for PD treatment. "
https://www.ncbi.nlm.nih.gov/pmc/articles/PMC5308619/
Piperine for Heart Disease
Piperine has also shown heart-protective effects, and this is important because heart disease is the leading cause of death.
The following studies discuss the heart-protective effects of piperine. This first study shows that piperine exerts some of its heart-protective effects via activation of PPAR-y and, as you may know from my recent gut microbiome article, has a multitude of positive effects on the gut microbiome, which in turn are represented by improved health.
https://www.ncbi.nlm.nih.gov/pmc/articles/PMC5405163/
In this study, piperine shows that it is protective of the mitochondria by helping to protect against Isoproterenol-induced myocardial infarction.
This next study illustrates how piperine applies its anti-inflammatory qualities to help protect the heart from Isoproterenol induced inflammatory mediators.
Piperine for Cancer
Cancer is the second leading cause of death, and it can be said that advances in cancer treatment are claimed to be more advanced than ever before. Still, the basics remain the same as 50 years ago; chemotherapy and radiotherapy. Even with all of the other purported advances that the scientific and medical communities have made since the advent of the computer, the bottom line is that cancer remains the number two leading cause of death, and there is plenty of room for improvement!
In this first study, some of the benefits of piperine with potential use in cancer treatment are highlighted.
https://pubmed.ncbi.nlm.nih.gov/28545378/
Here is an important quote from the above study:
"...About all reviewed studies have reported selective cytotoxic activity of piperine on cancerous cells compared with normal cells. "
In the below abstract, it is mentioned how cancer metastasis is the primary cause of death in colorectal cancer and then goes on to suggest that piperine should be able to work against metastasis and arrives at the following conclusion:
"Collectively, piperine inhibits colorectal cancer migratory and invasive capacities through STAT3/Snail mediated EMT. Therefore, piperine could be applied as a possible therapeutic regimen for the prevention of colorectal cancer metastasis."
https://pubmed.ncbi.nlm.nih.gov/32500474/
This next abstract discusses the potential to make piperine into nanoparticles to increase the availability of piperine in the body to treat breast cancer. It seems like those very same effects would work in other cancers also, not just breast cancer:
https://pubmed.ncbi.nlm.nih.gov/32014909/
Since piperine is known to enhance the bioavailability of some supplements, there is also the possibility that it could also potentially enhance the bioavailability of some chemotherapy agents. This might allow reduction of the dose required to effectively treat certain cancers, thereby reducing toxicity to normal cells.
In that line of thinking, the following study tends to confirm this observation by showing the synergy between Cisplatin and piperine, allowing dose reduction to safer levels for normal cells.
https://www.ncbi.nlm.nih.gov/pmc/articles/PMC8223570/
Piperine for Type 2 Diabetes
Piperine also offers benefits in diabetes (T2DM). A common issue in T2DM is insulin resistance, and the following study suggests that piperine may be useful in reducing insulin resistance.
https://www.ncbi.nlm.nih.gov/pmc/articles/PMC7542877/
Here is a quote from the study:
"The effect of piperine on obesity-associated diabetes is likely to stem from the strong inhibitory effect on systemic and adipose inflammation. "
Once again, the PPAR-y (PP-y) agonist effects of piperine play an essential role in human health in general and diabetes in particular, as outlined in the following abstract.
https://pubmed.ncbi.nlm.nih.gov/27037532/
The following complete study suggests that piperine may synergize with the frontline T2DM medication, Metformin which is important because many T2DM patients use Metformin!
https://www.ncbi.nlm.nih.gov/pmc/articles/PMC4753761/
Here is an important quote from the study :
"... piperine has the potential to be used as a bio-enhancing agent in combination with Metformin which can help reduce the dose of Metformin and its adverse effects."
Other Potential Health Benefits Associated With Piperine Use
Besides the above-documented benefits of piperine, there are many more benefits, such as:
2. Increased Dopamine and Serotonin Levels
3. Neuroprotective Effects
5. Anti Arthritic
6. Antidepressant
7. Antioxidant
8. Helps Reduce High Blood Sugar Levels
9. Enhances bioavailability of other supplements such as Curcumin, Resveratrol, and CoQ-10.
As many of you know, when it comes to studies involving supplements, especially less common supplements, human trials are often lacking. We are relegated to animal studies and the safety profile of the supplement itself to determine if we will try it.
Piperine has an excellent safety profile, but I was limited to animal and in vitro studies with piperine.
Human studies involving piperine generally involve piperine in combination with another substance such as curcumin or resveratrol. In any case, piperine is a supplement worth consideration for the issues mentioned above.
Contraindications
Just as piperine can enhance the bioavailability of several supplements, because of its method of action in doing so, it is possible that it can do the same with some prescription meds, so you cannot take piperine with prescription meds or close together at all.
Art
---
Where to Buy
Piperine is available at most health food stores and online. Read reviews on this top-rated piperine product on Amazon:
Bioperine 10mg | 120 Capsules | Non-GMO & Gluten Free | Sourced from Black Pepper Extract | Supports Curcumin Powder Absorption | by Carlyle
Have you used piperine to treat any health condition? Please send us your feedback!