I got an old eye drops bottle - tiny. Cleaned it and put 1/4 of Lugol's (I used 7%) but 5% will be ok. Fill up the rest of the bottle with cooled, boiled water and then stick the dropper bit back on. I put 3 drops, into the ears 3 times a day for the next 4 days and the pain from a severe ear infection, tinnitus and deafness all vanished, never to return. That was several years ago and it still hasn't returned, and had suffered every year, for many years, and it was untouchable by antibiotics. It should work against a fungal infection, too.
Lugol's is always in my cupboard. I also got rid of a urine infection last year with it.

Epeach (Ga) on 02/13/2018


I wanted to update my success from use of Lugol's Iodine Protocol and other healthy ideas I have found on E.C.

I began using Lugol's and companion nutrients 7 month's ago. Starting with 1 drop of 2 percent until I reached 20 drops.(please read protocol here on E.C.) I tried to change my diet, but was injured and now at the mercy of my husband and children for purchasing and preparing most of my food. Anyway, I have been indulging a little in sweets, fried foods, and breads. I did eliminate diet soda. I only use the water purifier from the fridge. Hopefully, because we have city water, I will be able to get a good one for the entire house, soon.

I also use 1 tblsp. ACV (for weight control and kidney stones, which I have passed 3 pain free), lemon/lime in each glass of water, baking soda, and Borax (had a terrible anxiety attack 2 days ago from it and my face broke out, badly!?). I take a borax/Epsom salt bath each day. I stopped taking P*x*l for anxiety and OCD, 4 months ago, after slowly tapering (1/2 dosage of 1 pill weekly, until completely eliminated), began using a non-fluoridated tooth paste, and switched to sea salt.

Results:

I am never tired during the day. I used to come home from work and take a nap, and sometimes sleep right through to the next morning!!!

My face is clear of acne. (except, that one day)

My seasonal allergies do not bother me, anymore.

Food allergies are not as aggressive. (Dairy)

No more breast fibrosis.

Goiter gone.

Toe nail fungus gone...fingernails not completely cured, but nails not afflicted, are long, strong, and healthy.

Frequent headaches gone.

Hand blisters gone (I believe a fungus).

Energy restored.

Gray hair (light amount) turned back to original color and thinning hair grew back healthier. It turned very dark/reddish for the first 3 months after beginning protocol(?) I was born blonde.

Eyebrows grew back to outer edges of eyes.

Several moles have disappeared. (external use of Lugol's)

Brain fog lifted most days. (I still suffer with bad weather)

OCD tendencies are reduced.

No need for reading glasses. Dr. said my vision actually improved!
Emotions in check, for the most part. (situational)

Avoided all colds/flu/viruses that my family suffered.

So as you can see...E.C. posters (THANK YOU)...I am restoring my health without the use of Modern Medical Doctors! Did I say thank you?

---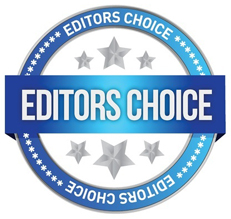 Michelle (Mcarthur, Ohio) on 04/14/2013


I am happy to say that I have had fantastic results with using The Lugol's Iodine for my acid reflux. I have suffered for years with this ailment and I have had so many prescriptions and special diet restrictions. I can't believe all this time I have been iodine deficient and that was the cause. I took a few drops a day and slowly built up my dose, taking a few days off here and there.

After a couple of weeks, I realized I was doing better and about a month later I haven't had any problems with my stomach at all.

I have had problems with stomach aches since I was a child. This is revolutionary for me. I am telling absolutely everyone about it!

---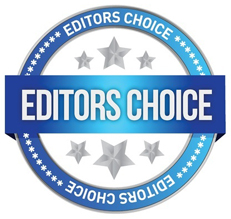 Wiesewose (Cairns, Australia) on 08/14/2010


My 5year old daughter had a severe case of molluscum contagiosum. She started with about 10 of the warts on her buttocks, and they started multiplying and spreading very fast. Within a year she had I estimate over a hundred all down her legs. And my 3 other children started to get them too. I freaked out. Twice I went to the doctor, and both times he told me to let it run its course. Yeah right; that was what I did for a year and look what happened! And what if it spread to my newborn baby? My daughter was getting self conscious, you could see them on her legs under her school uniform. I had to do something. I tried ACV, clay baths, a product from the chemist for warts, Epsom salts and olive oil mixed with lemon myrtle essential oil, or even pulling them out with tweezers. Nothing worked.

I then tried Lugol's iodine, and the little buggers started to crust over after 3 days of applying Lugols twice a day with a Q-tip, and when the crust fell off, nothing was underneath!

You could actually see the white center (that is the virus) soak all the iodine up and look like a blackhead, YEAH! That's exactly where the iodine needed to go. Within one month all my children are Mollusum free. You cannot describe the relief I feel, I have to share that.

Source: https://www.earthclinic.com/remedies/lugols-iodine-supplements3.html#mc

---
Back to Lugol's Iodine, Most Popular Page