These remedies you are writing about, they are for lichen sclerosus? Or something else?
mandandi (Gaborone) on 10/26/2019:


Sounds really good.

I had similar results with 1/4 teaspoon of borax in 1 litre of water too. But I was way too infected with parasites so I did the following to really attack the pesky things:

1. Applied tiger balm daily to twice a day to my whole body for many months(close to a year I believe), mixed with 20 to 40 drops of oil of oregano, 20-40 drops of clove oil, 20-40 drops of tea tree oil and 2 tablespoon of olive oil.

2 make another mixture of the above oils added to 1/4 cup of black-seed oil to take orally with a teaspoon once or twice a day, NO Tiger balm and tea tree oil in this mixture please.

3. Took 1 teaspoon to 2 tablespoons of charcoal in water to absorb toxins in my body.

This is really important since the parasites release a whole lot of toxins the body cannot easily remove naturally.

4. Boiled and took a mixture of parasite killing herbs like cloves, wormwood, golden seal root powder and walnut leaves.

Do this until your tongue turns pink, if your systemic infection was really bad. This might take months to years. Don't give up. Additionally, drink green vegetable juices at least once a day.
---
Rhonda (Tahlequah, OK) on 10/04/2019: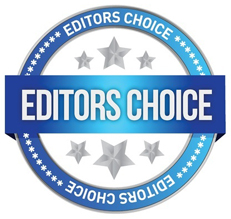 Started using Borax over 3 months now. Before I started, my health was going down hill fast. My ovaries failed kicking in early menopause over 2 years ago. My thyroid function was way out of whack. Bone loss was occurring quickly along with joints deteriorating. Psoriasis on my scalp worsened and arthritis from it was insane. Cholesterol levels increased, Vitamin D levels plummeted. I had intense muscle tension, weakening muscle strength, hair loss, thinning skin, dry skin, worsening vision, bone spur on my spine, heart palpitations, depression, anxiety, brain fog, extreme fatigue, UTI's. Yeast infections, shortness of breath, blood sugar fluctuations, bleeding gums, chipping teeth, loss of libido, migraines, jaw pain, receding gum line, and I could probably go on. Discovered the use of Borax for treating a UTI and Yeast infection. I refused to take antibiotics to worsen my issue.

Made up some gel capsules with Borax to insert. Within days the problem was gone. I was astonished. To my surprise, I learned that I could possibly treat myself for a lot of the problems I had going on. I had been badly affected by halides like fluoride, bromide and chloride. Gut bacteria too of course. Started taking Borax by the Walter Last method after learning about our deficiencies with Boron due to depleted soil, and water. Used 1 tsp of Borax Powder in one liter of distilled water dissolved in a glass container. Took one tsp daily from that liter 3mg of Boron. Felt it right away. Noticed a decrease in pain in 3 days. Had a herxheimer reaction about a week into it. Backed off and started back when I felt better.

All was good, increased to 2 tsp daily for 6mg daily. Always took my doses with magnesium spaced out. 400mg Oral Glycinate and used Magnesium oil (transdermal magnesium chloride) Felt more pain with the increase, but this time, I started taking a bath in 1/2 cup Borax and 1/2 cup Epsom, daily sometimes twice for 20 min.

These baths were phenomenally healing for me. Made me feel so good afterwards. My skin loved it. It got softer and had a nicer appearance. I also soaked my head and scalp for my psoriasis. This really helped with the plaque build up and itch. Very nice on my hair too. After my bath I moisturized with a mixture of Organic Cold pressed unrefined Virgin Coconut oil and Avocado oil. (Avocados are a source of Boron.) Soon increased my dose to 9mg, 3 tsp spaced out. Still used ample magnesium to help correct the calcium metabolism and took my baths.

About a little over a month went by and I decided to try to drop off my prescription medications to see if I really still needed them. One by one I quit taking them. Asthma inhaler, Asthma Steroid, Nasal Steroid, Anti depressant, Anti Anxiety, Migraine and Allergy. I wasn't even taking much aspirin or ibuprofen. Didn't even seem to miss them. My pain had decreased so much. I was getting my life back after wanting to give up. Fast forward to today, pain has decreased to almost none. Bones feel much stronger as do my joints. My energy has returned, depression has lifted, I'm not as anxious. My thyroid gained correct function, no more heart palpitations, weakness, muscle weakness, or bone pain.

My hair stopped falling out and has returned to growing back in. Skin feels more youthful and not dry. Eye sight seems to be improving still. Libido has increased some, no more gut issues, UTI's or yeast infections so far. My nails are even growing longer and stronger. My bone spur on my spine disappeared, psoriasis improved, cholesterol and vitamin D levels are improved, muscle tension is very seldom. Another thing I did other than getting rid of fluoride and tooth paste with it, I used some of my dissolved dose as part of my oral healthcare. Poured some of the mixture on my toothbrush during brushing every time. In no time, my teeth were not chipping, sensitive or weak. Gums stopped bleeding and I had no mouth sores.

The best part, my teeth are getting whiter all the time! I'm just amazed at the results I have had. I'm continuing with a maintenance dose of 3-6 mg daily and I'm still a fan of my baths and tooth care routine. Borax has been a life saver for me. I will continue to introduce others to it. My whole family are fans too. Even my dog without her case of the itchies. It doesn't always take large doses to be effective. Low and slow is my motto. Don't forget magnesium and other essential vitamins too! Don't give up! If used properly, Borax can be the best thing we can do for our health!

God Bless!