I find the Borax is effective. So when someone worries about the "safety" of the this I always tell them the drugs that are prescribed for my illness are far more "dangerous" than this. LOL.
Patty (Texas) on 09/25/2016:


Better But With Side Effects


An Update.

My face cleared up by day 4. I washed my wash with about a tsp of borax at night and have been drinking 1/8 tsp in a liter of water through the day (4 days on, 3 days off).

Day 6, I guess I experienced what they call "DIE OFF". Felt very ill. Had 3 instances within 90 minutes where I became nauseous, very warm very fast, rapid heat rate and profuse sweating (within a 10-15 period), where I had to seek shade and dump water all over me. I even came close to needing to lie flat on my back but was able to recover. I went home after the 3rd time.

Today is Day 11. Still tired and not much appetite, achy all last night. Tomorrow I will cycle off Borax again.
---
Kristina (Arizona) on 03/15/2016: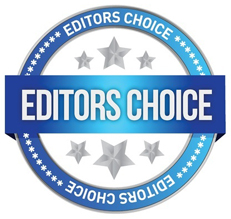 I was experiencing a horrible auto immune condition called HS (Hidradenitis Supperativa). Very, very painful and debilitating. I decided to try the borax protocol to attack the autoimmune condition. In six weeks all symptoms of my condition had disappeared and it is 10 months later and I continue to be healed. I now drink borax water once or twice a week. I drink 1/4 tsp in the liter of distilled water once or twice a week. I give 1/4 of the above mentioned dilution to both my children once or twice a week.

My Mom has been drinking it daily for 9 months (after seeing my amazing results) due to a number of health afflictions, and has skin growing on her legs where she has had open wounds for 30 years from a recluse spider bite.

My coworker drinks the above mentioned dilution daily and has had a significant reduction in her rheumatoid arthritis pain. In fact over the winter she was shocked to 'notice' she was barely hurting in her hands at all...

I was desperate for answers when I tried this and I'm so glad I did. Decide for yourself, trust your instincts. Good luck.