John (Michigan) on 07/09/2022


In response to:

Posted by Isolda (Beaufort) on 04/24/2022

Hello, I did the 1/4 tsp in a litre of water first day loading but by the time I reached 3/4 of the bottle about 5-6 hours later I started to feel antsy and nervous. I was a little anxious. Later in the evening I felt anxious again. Like it had a second cycle in my body. Probably going through my liver. I have read that the dosage of the 1/4 tsp = 114mg is incorrect. Can you please confirm that it is correct?

I find a lot of people but especially women do not tolerate the recommended doses on this site initially. I start people out on 1/16 of a USA teaspoon in liter of water. I will have them do this 3 times a week the first week. If that does not bother them next week I have them do that 5 days and take a break over the weekend. If they are an average size man or larger I will have them jump to 1/8th teaspoon 3 days a week and build up again to 5 days a week. IF they are women I have them try 1/8th teaspoon on one day and stay at 1/16th the rest of the week. The idea is to sneak up on the full daily dose without negative side effects. If they get anything more than a mildly upset stomach I will have them take a day or two off and back the dose down. Your body has been deficient your entire life on this trace mineral. Not everyone can jump in at a high dose. The goal is to heal your body not make yourself sick and miserable.

My wife only takes it once a week at 1/8th teaspoon and that keeps all of her joints pain free. I have been taking 1/4 teaspoon per day for years and it only helped my joint pain the first month or so. It greatly improved my Vitamin D absorption though! I am upping my dose though to 1/2 a teaspoon of Borax and Backing soda to see if a higher dose helps.

I started my Dad on 1/4 teaspoon of Borax and 1/2 teaspoon of backing soda each night before bed. It stopped his kidney disease and reversed it one grade and improved his joints and all of his other health markers. It also cured his constipation. He takes a lot of medications that cause constipation but that is not a problem now. It has not done anything for my joints, tendons or ligaments but I am convinced that it along with vitamin D and K2 removed the calcium deposits from my heart valves.

Before taking Borax no matter how much vitamin D3 I took I was always deficient. So start slow this is not a race. Take what you can and titrate the dose upward as your body can handle it. Do not be afraid to stop it and let any side effects go away before restarting!

---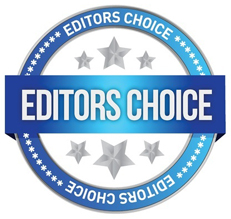 Another Borax Success Story!
Art (California) on 07/06/2022


A good friend of mine has been having arthritic pain in her hands and fingers for years and asked me if I had any suggestions. I explained to her about borax and different forms of arthritis and suggested she start by using homemade borax lotion since she was adverse to taking borax orally.

That helped reduce her pain level, but still the pain persisted after months of daily use. Next I suggested Deirdre's DMSO / Borax topical blend. This was more effective than the borax lotion, but she still had pain in both hands and her fingers would still lock in place such as when she was holding her steering wheel while driving and she would have to pry them open which she said was very painful and they would often make a loud popping noise when she would pry them open, which she said was very painful to do.

After explaining that the borax was helping and that she simply wasn't getting enough to the affected joints, she finally agreed to give oral borax a test. She agreed to use Ted's dose for women of 1/8th teaspoon for 4 or 5 days of the week while taking weekends off.

After about three weeks of use, she related that her hands had further reduced pain, but her fingers were still locking when she would drive. After a month of use she told me that there were areas of her hands, the padded areas, that were no longer painful and her fingers also had less pain, but here fingers were still locking.

After 5 weeks of use, she said that the pain level continues to very slowly diminish, but more importantly, she told me that she was now having days where her fingers aren't locking and popping! She is starting her 6th week of oral borax each of 4 to 5 days per week and she said the pain is at a new all time low and her fingers no longer seem to be locking up on her. She also said that her knees which would occasionally cause her some pain had not given her any pain lately. She is also knitting again which had gotten to painful to do as she liked to do. She said she can push and pull with her hands again without pain, making her hands much more functional again!

She no longer has a fear of oral borax at Ted's suggested dose of 1/8th teaspoon in a quart of water each day for 4 or 5 days per week. I reminded her that the original founder of borax for arthritis, Dr. Rex Newnham said that in more severe cases of arthritis it can take up to 3 to 4 months to reach the point where borax has done all it can to relieve your arthritis. I also reminded her that borax is helpful for staving off osteopenia and osteoporosis. She said she plans to continue taking it for the rest of her life!

Art

---
Ted's Borax Protocol for Arthritis
Deirdre (EC) on 07/01/2022


Ted's 1/8 teaspoon of borax in 1 liter of water dosage for women is working incredibly well for my stiff hands. It has slightly helped the stiffness of my trigger thumb which is almost now locked into a straight position after a 2nd cortisone shot wore off in April.

I drink about 1/2 liter per day of the borax solution and that seems to be enough at alleviating stiff joints. I did have a severe detox reaction the first few days of drinking it - mostly stomach pain, which I cured by taking activated charcoal.

Highly recommend activated charcoal for anyone going through a detox or for stomach pain. 2-3 charcoal capsules and plenty of water. Take them at least 1 hour before or after other supplements and/or food.

---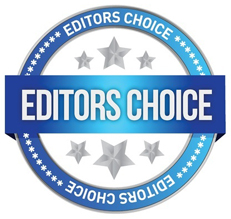 Borax Helping Herniated Disc, Arthritis
Rick (Irvine CA) on 06/28/2022


I have a 6 mm posterior bulge in the L4 - L5 area of my spine. The MRI shows this bulge going into the nerve column of my spine. Whenever I did any heavy lifting it absolutely killed me that evening with pain. I started taking a sip of my Borax solution in the morning and night and that was 5 years ago. I have absolutely no pain and can lift as much as I want to. Now I'm 73 and have never felt better in my life.

I had my wife start taking about a year ago and now she is pain free of the arthritis she was experiencing. She too is now a firm believer of Boron. She didn't want to sip the soap solution of borax so I got her the 6mm pills from AMAZON. 300 pills for $10 bucks. No wonder the pharmaceutical industry poo poos the solution. THEY CAN'T MAKE ANY MONEY OF OF A MINERAL.

---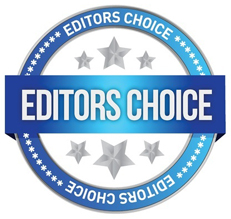 Multiple Cures With Borax
Nice Lady (United States) on 06/24/2022


There are two methods of taking this 20 Mule Team Borax powder. One is to put one teaspoon of the powdered borax in a liter of water and then use this by putting a teaspoon of this water in a glass of water once or twice daily. The second way is according to Ted's advice which is for men to put 1/4 teaspoon of the 20 Mule Team Borax into a glass of water once daily and drink the whole glass. He also recommended for women to put 1/8 teaspoon of the Borax into a glass of water once daily. I have read where it's according to your weight and that some women can use the man's dosage.

For me, I am a little heavier at 200 lbs and a woman and what works for me is I started with the 1/8 tsp in water, it worked well for me, I started slowly for a week or so and I also read to take a magnesium capsule once daily to offset any symptoms as this borax seems to work hand in hand with the magnesium. I take one 500mg magnesium capsule in the morning with breakfast. This works for me. After doing well with the 1/8 of a tsp of the 20 mule team borax I upped the dosage to where I take this two times per day in a hot large cup of coffee.

I have taken this for a month now and it seems to be helping me with the stiffness in my shoulder joints which I could not raise above my shoulder level without pain before and can raise straight up now, much stronger with very little pain if any and I run my rototiller about once a week, have a large garden and work daily on two acres, keeping it mowed and taken care of. Plus I am almost 70 yrs old. This has also been helping to dissolve my kidney stones and has helped my IBS very much. Helped my partner's arthritis in his knees a lot also. So for me this works well.

---
Borax Scrub for Demodex Mites
Prez (Sunny California ) on 06/22/2022


3 tablespoons borax, 2 tablespoons 3% hydrogen peroxide, and enough water to make a paste.

Use this as a scrub on your face and neck and the liquid on a cotton ball for your ears

Demodex (Face Mites) Demodex is a type of mite that lives in human hair follicles, usually on your face. Almost everyone has these mites, but they usually don't cause any problems. But Demodex can multiply too quickly in people who are immunocompromised or have other skin conditions. That causes an itchy, irritating condition called demodicosis.

---
Borax for Arthritis
Jojo (United Kingdom) on 06/17/2022


I have been taking Borax now for several years after reading an Australian doctor's trial result. It has certainly reduced my arthritis symptoms in my hands and if I miss a dose for a few days, the pain quickly returns.

I was unable to knit for many years, now it is easy again. I would recommend it.

---