I had been taking pics of my feet off and on to see where they were at growth wise. I have already had elimination of pain and can now see the reduction in the size of the tumors. They get soft first then they sort of just melt away. I'm over 2 years into the growth of the tumors so I suspect it could take 3-6 yrs to get rid of them.
Janet (In) on 08/06/2018


Chris,

You can not believe as you wish. I saw it.

Your comment suggests two things. I am being untruthful or I should disguise the results to fit a general parameter.

That is exactly what happened. Fluoride is that profoundly poisoning us. Removal of it is critical for human health. As evidenced by our experience.

It was not intended. She went from unable to function. With her cascade of issues. To finishing school. Working, moved out and is living a normal life. Something we had no hope for.

Years of medical treatment, studies tests, medications. At 19 she could live. At 14 little hope. From, Narcolepsy, PCOS. To No medications, none.

Removal of poisons, that is the real fight of today. Fluoride interferes with every morsel of human health. Glandular function, digestion, bone and connective tissue health, teeth, oral health, hormone levels.

Removal of fluoride, is release from a prison of medical intervention.

If you find that astounding. Two weeks into the fluoride removal will certainly be an eye opener.

She had Narcolepsy, severe acne, psoriasis, dowagers hump. She fell asleep in her swim lane at practice. She had more symptoms than health. She could fill a book.

All our teeth whitened, all on their own. Years of six month appointments at the dentist, unneeded. All the spots from so called tetracycline, gone in one child. She has had since they came in.

Removal of fluoride, alkalinity drinks. My husband was back to work. This because of a blood clot, 2 blown discs, stenosis, gout, arthritis. Unable to do anything. Off vicodin, blood thinners, normalized blood pressure, gout. No medication at all now.

My Alzheimer's/ dementia. Diagnosed a brain tumor, to holes in the brain. Gone. Off antidepressants that were given for pain, Tramadol, hormonal meds. Menopause, vanished, the type that makes you bleed and bleed, deadened emotions, bone pain. Osteoarthritis. Dowagers. Balding.

Our oldest, started with an ulcer when she was born, unending horrible problems, Meniere's, POTS, CFS/MCS. Food allergies that prevented her from going in places that had any tomatoes cooking. Chronically enlarged spleen, all kinds of hormonal issues, body and face acne. Totally disabled. She is also now working and moved out.

There is more, way more.

I believe the accepted numbers of adverse reactions from fluoride when they okayed it for human consumption was 30%. They knew 30% of the population would have serious problems with it. That is not acceptable in any scale I have ever seen for other products. It is industrial waste. Nothing but poison.

Janet

---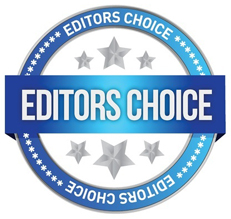 Borax for Skin Tags
Rene (Valencia, Ca) on 05/04/2018


I have to tell you I am quite shocked. I've been doing 30 mg worked up to 110 mg a day of borax past few months. I started it for my 2 knee arthritis which it has helped I still have pain but it's not the light me up screaming pain when I move it the wrong way. It's also helping my Candida overgrowth which I'm overjoyed about. But what really sets borax apart for me is I haven't read this from anybody yet.? Are you ready for this? Skin tag Yep that's right. I never get skin tags but about 10 years ago I got a skin tag in a private area. And it was a good quarter inch long. It's been there like I said for about 10 years. Well two months into doing the Borax and guess what the skin tag is almost all gone from taking borax orally! I am so happy this stuff is amazing I'm doing 110 mg and I am a woman, but this is a treatment dose, sure I will end up with the maintenance dose once everything feels better.

I have fibromyalgia, chronic fatique and other co issues. Eliminating my Candida overgrowth that I've been fighting for 20 years is just a blessing. This stuff is amazing I started my own Facebook group to give people support we all talk about how great it's been using borax thank you for all you do we use a lot of your videos to encourage people. I just haven't found anybody talking about borax and skin tags again this was orally, I did not apply it to the skin tag that's what really trips me out. I bet if somebody put it on a cotton ball and held it on their skin tags it would work even faster! God bless keep up the good work.

---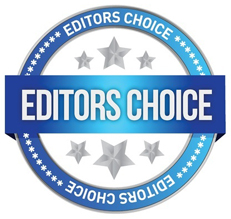 Borax Protocol Tips
John (Michigan) on 11/15/2017


Ok so for those having issues with Borax. I took 1/4 teaspoon in an 8 once glass of hot water about the temp you would make tea at. It was incredible each day pain seemed to melt away. About 3 weeks into this I started to get diarrhea. So I droped my dose from 1/4 teaspoon a day to 1/8 teaspoon a day and everything was good. Did improvements slow? Yes. Did my pain come back? No. I figure after a few months I will try moving back to 1/4 teaspoon a day.

Oh I am 44 years have had 3 ankle surgeries, a knee surgery, have diabetes, a leaking heart valve and a whole in half my sacrum from spinabifida. I have been terrible pain since age six and was told I would never walk again, never play sports again blah blah....Since I had the right knee of a 90 year old man at age 12 I played sports, lifted weights, climbed mountains etc.....

Oh I forgot about my broken spine and arthritis in multiple joints including my left hand. Slowly but surely I am reversing my type ii diabetes with diet and exercise. I am reversing my many issues with nutrients including Borax. I know what it is to go from squatting over 700lbs. bench pressing 475lbs. to barely being able to get out of the way of one's own shadow.

So just keep in mind that if a dose of Borax is too high and causes you side effects do not give up on it just cut the dose until the side effects go away. You can always build up but if you give up well all is lost! Take each day one day at a time. Think in terms of weeks, months, years, decades. You did not end up where you are instantly so it will likely take some time to turn things around.

As a fellow American I know we are short on patience as a Nation and want Instant Results but life does not work that way usually! Stay focused on the dream and just take one step towards it each day a marathon is not a huge intense sudden effort rather it is a series of moderate efforts repeated over and over and over again until you get to the end!

Be blessed!

-Sincerely, John.

---
Back to Borax Page