Linda (Woonsocket, Ri) on 03/06/2016:


Thank God and all of you for this site!

I recently adopted an 8 year old gorgeous female I called Lily. The shelter said their vet cured her of struvite crystals and she'd have to be on expensive prescription food forever. I said ok yet when I got her home she stared at the litter box like she'd never seen one b/4 then she'd lie in it but didn't do much else, sometimes going 24 hrs w/o voiding. Hmmm she wasn't 'cured' that's for sure...

To cut a long story 'shorter' I found you guys and tried 1/4 tsp of ACV & 3 tbsp of distilled water and mixed it carefully in wet food which miss super-finicky gobled up and by her 2nd portion, today, she voided the largest clump of urine I've seen since she came home with me 3 weeks ago. She's happier than I've ever seen her and she's acting like a 2 yr old. Running, playing, jumping etc. I can't believe it, all in ONE DAY! I'm in tears writing this. I'm so thankful to all of you for all your excellent information...

Love, Lily and me P.S. My vet also said she was 'fine' then charged a fortune for the visit & the food!
---
Pauline (Citrus Heights, CA) on 02/01/2007:


I have had nothing but trouble with this little dog I rescued 2 years ago. Prior owner, did not want her anymore, as she kept having UTI's and peeing. I knew this when I got her. After many doc appointments, and a spay. Finally one doctor told me, that she would need surgery, as she had bladder stones. I opt out of surgery, and went on line to find out, what if anything I could do to help this little dog. Since Oct of 2006, I have not only changed the way I feed Dottie, BUT, have incorporated ACV into her food. I HAVE HAD NO ILLNESS, NOR has she had any more UTI's or stones. I cannot thank Earthclinc enough. NOW..when I get phone calls from my friends regarding issues with their dogs, I refer them to this site. and tell them about my beautiful Dottie. Dottie is now 3ish and is a Peke. ACV was such a simple solution. Why vets don't use a more holistic approach to a health dog is beyond me!
---
Carole (NJ) on 05/06/2006: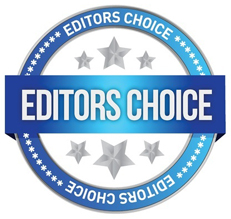 I have an 11 lb. Chihuahua. His urine was always at a pH of 8 with crystals forming. I put him on a urinary acidifier tablet for a couple of years and it did not do anything. I tried 1/2 teaspoon of ACV once a day and in only one week his urine pH went down to 5!!! Even the doctor was amazed when I told her what I did.
---
Rachel (St. Louis, MO) on 03/01/2004:


My parent's dog had horrible kidney stones and a urinary tract infection. He could not hold his urine sometimes and other times he could not release it. He was in a lot of pain. The vet reccomended surgery. My mom was reluctant because she believes in natural cures and the fact that there is a 40% chance of it repeating in a year. She put him on a special diet and it didn't work. After two days of putting him on the Apple Cider Vinegar, he appears to be cured! They put a little in his drinking water and a few drops in his food. It worked like a wonder drug! He is happy and energetic again and is no longer having accidents or in pain. He is back to his old self. Highly Recomended!