Linda (Woonsocket, Ri) on 03/06/2016


Thank God and all of you for this site!

I recently adopted an 8 year old gorgeous female I called Lily. The shelter said their vet cured her of struvite crystals and she'd have to be on expensive prescription food forever. I said ok yet when I got her home she stared at the litter box like she'd never seen one b/4 then she'd lie in it but didn't do much else, sometimes going 24 hrs w/o voiding. Hmmm she wasn't 'cured' that's for sure...

To cut a long story 'shorter' I found you guys and tried 1/4 tsp of ACV & 3 tbsp of distilled water and mixed it carefully in wet food which miss super-finicky gobled up and by her 2nd portion, today, she voided the largest clump of urine I've seen since she came home with me 3 weeks ago. She's happier than I've ever seen her and she's acting like a 2 yr old. Running, playing, jumping etc. I can't believe it, all in ONE DAY! I'm in tears writing this. I'm so thankful to all of you for all your excellent information...

Love, Lily and me P.S. My vet also said she was 'fine' then charged a fortune for the visit & the food!

---
Problems With Vet's Dietary Changes for Dog With Bladder Stones
Sophiesmom (Economy, Pennsylvania) on 08/02/2015


My 2-1-2 year old female lab had bladder stone surgery on July 16. She had been on Earthborn Holistic grain free bison food for 2 years with no problems. I would give her a little plain yogurt and a drizzle of molasses too. Now the vet put her on Royal Canin which she promptly threw up in chunks every night at 3am. I read the ingredients, chicken byproducts and corn. Yuck! So my vet told me to put her back on the Earthborn and gradually introduce her to Hills prescription for struvite and oxalate stones. She has had it three days now and threw up last night at 3am but primarily just phlegm. She is starving on this low protein crappy food! The vet hasn't gotten the stone results back yet. Her PH urine is 6.5. The grass is killed everywhere she urinates too. I wish I could just give her a good quality, grain free, holistic food like chicken food and try adding some potassium citrate or ACV in it. I was told the stones could come back.

---
Re: Canine Bladder Infection and High White Cell Count
Tori (Huntington Beach, CA) on 03/29/2015


My vet basically told me that my dog had to stay on Hill's Prescription (UTI) food or Royal Canin for the rest of her life. Both of these brands (the only dry dog food for UTI) are cost prohibitive at $60-$85 a BAG for 30lbs....$120 or more per month for DRY dog food! Hill's food is considered inferior and Royal Canin is only a little bit better. There was at least one study that I read out of UC Davis that indicated that the reduced amounts of protein in these foods is not good for dogs on a permanent basis. The purpose of the food is to help break up stones, not to stop bladder infections. The infection is a separate issue....is that correct? The crystals only become a problem when there is a bladder infection?

---
Re: Bladder Infection Remedies for Dogs
Louhandy (Los Angeles, Ca) on 01/21/2014


i have an elderly 32 lb mutt that's been experiencing repeated uti's because of urinary crystals...her vet recommended a medicated kibble to reduce the ph of her urine, but the cost was prohibitive...I've read up on Apple Cider Vinegar + yogurt + cranberries + sea salt and feel that's the way to go...please let me know what dosage combination of the above I should give her daily to make sure she stays her healthiest doggie best... thanks, Lou

---
Cranberry, D- Mannose for Dog's Bladder
Kk (Houston, Tx) on 07/23/2012


My 13 year old terrier mix had bladder surgery four years ago to remove a massive bladder stone. She had suffered with bladder infections for years and ended up with blood in her urine and needed 2,000 dollar surgery! A very large stone was removed. After the surgery to avoid *another* expensive, painful surgery I started sprinkling cranberry powder or D-mannose with Cranactin powder on her food. Just a quarter to a half a powdered capsule. It worked GREAT! The urinary tract infections stopped and the crystals stopped appearing in her urine. Her vet said to keep doing what I was doing because it worked! I also give her bottled water now.

---
Vitamin C for Blood in Dog's Urine
Arlene (Brick, New Jersey) on 01/18/2010


I have a 9 year old Bischon. When she was 3, she had a degenerative disc and the surgery resulted in her having involuntary evacuation of both urine and poop. She has also had recurring blood in her urine. At my Vet's suggestion, I have been giving her 250 mg of Ester C. No blood in some time. actually, the Vet recommended Vit. C but I learned through research that Vit. C causes Acid which is what causes the crystals in her urine so the Ester C works miracles. She loves it in a tiny bit of peanut butter.

---
Cranberry Tablets for Dog With Bladder Stones
Looola (Falmouth, Cornwall England) on 05/09/2009


We have a retired greyhound who had bladder stones when we got her, hundreds of pounds later she had to be fed CD for 4 months. our fantastic vet suggested cranberry tablets, one a day with her supper. we have not had any problems with her since! hope this helps

---
Cranberry for Pet's Ut
Joanna (Ottawa, Ontario) on 11/27/2008


I know that cranberry juice is belived to be most effective as form of UTI prevention. However; I would like to know if pets taking cranberry juice are more prone to develop crystal and stones such us oxalate stones? My cocker spaniel takes cranberry juice daily 1 cap. a day, she has not been sick since last year. The last time she had UTI the vet said that she has high level of crystals, could she get them form cranberry juice?

---
Rachel (St. Louis, MO) on 03/01/2004


My parent's dog had horrible kidney stones and a urinary tract infection. He could not hold his urine sometimes and other times he could not release it. He was in a lot of pain. The vet reccomended surgery. My mom was reluctant because she believes in natural cures and the fact that there is a 40% chance of it repeating in a year. She put him on a special diet and it didn't work. After two days of putting him on the Apple Cider Vinegar, he appears to be cured! They put a little in his drinking water and a few drops in his food. It worked like a wonder drug! He is happy and energetic again and is no longer having accidents or in pain. He is back to his old self. Highly Recomended!

---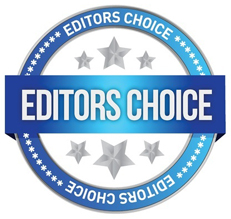 Carole (NJ) on 05/06/2006


I have an 11 lb. Chihuahua. His urine was always at a pH of 8 with crystals forming. I put him on a urinary acidifier tablet for a couple of years and it did not do anything. I tried 1/2 teaspoon of ACV once a day and in only one week his urine pH went down to 5!!! Even the doctor was amazed when I told her what I did.

---
Pauline (Citrus Heights, CA) on 02/01/2007


I have had nothing but trouble with this little dog I rescued 2 years ago. Prior owner, did not want her anymore, as she kept having UTI's and peeing. I knew this when I got her. After many doc appointments, and a spay. Finally one doctor told me, that she would need surgery, as she had bladder stones. I opt out of surgery, and went on line to find out, what if anything I could do to help this little dog. Since Oct of 2006, I have not only changed the way I feed Dottie, BUT, have incorporated ACV into her food. I HAVE HAD NO ILLNESS, NOR has she had any more UTI's or stones. I cannot thank Earthclinc enough. NOW..when I get phone calls from my friends regarding issues with their dogs, I refer them to this site. and tell them about my beautiful Dottie. Dottie is now 3ish and is a Peke. ACV was such a simple solution. Why vets don't use a more holistic approach to a health dog is beyond me!

---
Denise (Calgary, Alberta, Canada) on 04/06/2008


I had my Pyr/Collie F/S 85 lb. 2.4 yr old girl urinalyis done and the PH was 9.0, MAP crystals, no staph, no blood etc, RBC and WBC were fine, so NO antibiotics and 5 more (a total of 9) days before an xray to check for stones. She was given to me with many crystals and a severe leaking/blasdder infection at 6 weeks of age. She had a too short (I think) course of antibiotics and after I discontinued all treats her test was clear, crystal free and great PH. They did comprehensive blood work to rule out hereditary and genetic issues. I'd not given it much thought until she wet herself sleeping and started going more again. Now, today I gave her 1 TSP ACV diluted with 1 TSP water in an oral syringe with the intenet to give another equal dose this evening. She's had sweetened activia yogurt 2X daily for 2 days, cranberry juice 2x 1/2 cup daily, then switched to cranberry tablets 1 pill (9000 mg from 500 mg 18:1 ratio) a day for 2 days. I don't know if the pills are of use, please advise! I think the juice would be better?? I also added SEA SALT to her water, she took a nice, long drink. At anyrate, I took her PH this morning before the ACV and sea salt and it was 8.5. I took it again at 6 pm and it's 6.5. My understanding was if there's an infection, there's going to be crystals and high PH, but I'm thinking she has an issue with diet and needs sea salt as well. I'm so glad I found this site!! In still want to consult with her vet, maybe another one as I'm having trouble getting the vets to understand that I 'get' what's going on. I also think a CULTURE test should have or still should be performed as a urinalysis may not show some infections. ~SIGHS~ It's not a money issue, though I am always broke! I don't want her being so heavily sedated for xrays when I really dis-beleive there are stones that if there are, will dissolve anyways! I also have her on a no corn diet that I may have to reconsider as it's an acid adding veggie. Just thought I'd let folks know that ACV and or the sea salts WORK!! I'll post back and see how everyone's doing as well as keep you updated on her! Thanks AGAIN so much!!

---