Ron (Emporia, Kansas) on 02/11/2009


About 1984 I woke up and got out of bed. When my feet hit the floor, my body dropped like a rock. I slowly got up and the room was spinning. It was the most strange experience I've ever had. It was like I was standing still and the world was moving. I found out it was Vertigo. I went to the doctor and he said "I don't know what to do about it...let me know if you figure it out." The Vertigo lasted for several days and slowly got better.

?

Every winter I would get Vertigo and over several days or weeks it would slowly get better and then go away.

I moved to Las Vegas in 1991. I was fine for a couple of years. But, then one winter, it hit me hard. It was so bad I couldn't lay down to sleep. I had to sit up and set my body up against the corner of the room. I slept horribly for days. This happened each winter for a few more years.

One night in 1996 when the vertigo was so bad that I couldn't even sleep sitting up, I was thinking about my experiences with vertigo and realized that when I got vertigo, my stomach also seemed upset. I remembered that Ginger Root was used by travelers to settle their stomachs after getting stomach upset from the local food or drink. I wondered if stomach upset might be causing the Vertigo. (Please remember that my condition always took several days or weeks to get better.) I got up and went to the kitchen and took 6 capsules of health food store Ginger Root. Within 30 minutes my stomach seemed to feel more settled. I decided to try going back to bed.

Normally when I have the Vertigo, if I'm laying down and turn my head right or left, the room starts spinning. This time...NO Vertigo! I turned my head left to right and even did is faster than normal, but no Vertigo. I slept well the whole night
and woke up with no Vertigo.

I started taking 6 capsules of Ginger Root every night after that. After a few weeks I reduced the dosage to 3 capsules before bed. This is now 2009 and I still take 3 capsules Ginger Root every night and haven't had Vertigo since 1996.

Ron

---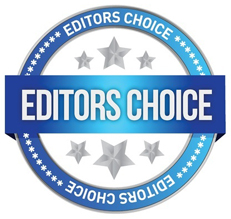 Colloidal Silver for Vertigo
Beaver (Frigid North, Alaska) on 01/09/2009


my mom had a severe case of vertigo and the doctor told her it was because of her blood pressure.we had it checked a number of times and it was always normal, but the dizziness kept coming back. One day i was reading an article that said that vertigo was not an ailment, but a symptom, most likely of an inner ear infection, and they recommended colloidal silver.i went straight to the store and bought a bottle of 10ppm (parts per million) and had her take the recommended dosage on the bottle(i think it was a teaspoon).her vertigo was gone the next day!i hope this can help someone because i have seen how terrible the effects of vertigo can be, especially the not knowing of the cause.great website! keep up the good work! beaver

---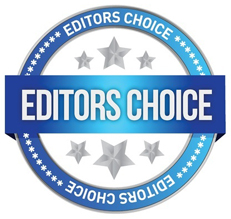 Tmd Diagnosis for Meniere's Disease
Rene (Memphis, TN) on 09/08/2008


For any of you who have been diagnosed with Meniere's Disease, please use a search engine right now to search for TMD and your symptoms (e.g. TMD and dizziness and tinnitus).

I have had debilitating dizziness for literally 10 years and have seen many, many doctors and have had UNTOLD numbers of tests and procedures and taken who knows how many herbs, prescription medicines, and supplements and have followed any crazy diet I have heard of that might help. I even had surgery on my sinuses hoping for freedom from this terrible condition, but nothing worked.

On this very site, I read about a lady who went to see a chiropractor for Meniere's symptoms and had good luck with it. This was the first time I'd read about that approach, so I immediately set up an appt with a chiropractor. He diagnosed me with TMD (many people call it "TMJ", but it is TMD for TM joint disorder) and has sent me to a TMD specialist for treatment. Not a regular dentist. A TMD specialist.

He also told me to go home and search the internet for TMD to read about it, and I have found so many reports of people who had suffered for years, just like me, and saw tons of doctors and specialists, just like me, and finally actually got RESOLUTION and got their lives back when someone diagnosed them with and treated them for TMD. Doctors diagnose you with Meniere's Disease, and you find out it's incurable, and it feels so hopeless. This feels hopeFUL for me for the first time in years! I want all of you to feel hope, too!

---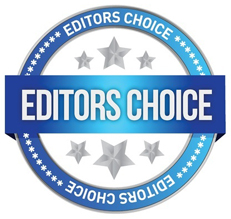 Tara (Provo, Utah) on 11/19/2007


All throughout my childhood I had bouts of vertigo. Fluid would get into my ears, cross the ear drum and get stuck around the eustation tube. Recently, I had a severe bout that lasted almost a month. Decongestants and Meclizine would help but it would just come right back.

I spoke with a good friend who is extremely knowledgable about herbs and she said she has had a similar problem. She uses a mix of Fenugreek and Thyme. She said its also good to use Pcynogenol as well. I have only been using the Fenugreek and Thyme mix but I have noticed a huge improvement. The mix of herbs is also good for general sinus clearing. Drink lots of water though because this will pull the fluid out of your body. Hope this helps!

---
Back to Meniere's Disease Page