Michele (Wolcott CT) on 02/14/2021:


I am so glad that I found this post. Searching on piriformis syndrome, which I have to admit is a self diagnosis. But there was no denying the pain that I felt in my buttocks. I didn't search on sciatica because there are no shooting pains down my leg(s). But maybe that was coming in the near future I sit too much, especially during tax season, so I know that contributes to the cause.

I tried this method and on first shot, I felt the pain melt away from the muscles in my buttocks. It was a miracle. I have been sitting on the sneaker for hours in each day since and I am happy to say that I am experiencing more and more hours each day with less pain.

It is not clear, so I want to state,

I use a low rise, sturdy sneaker (tennis shoe) sole down, back of shoe in the front. This sole is nearly an inch thick. I feel an upward pressure on my "sit bones". And as one poster said, maybe it is pushing my pelvis and spine back into alignment. I'm not sure. I but can vouch for it's effectiveness. It costs nothing to try.

At work, I cover the sneaker in a knit legging. Hoping no one notices. But it's that or change jobs so I am not sitting all day. That's not going to happen! Good luck to all those who suffer with pain.
---
Susie W. (Divide, CO) on 06/25/2020:


I can't express my gratitude enough for this method of healing ... it has taken two days of sitting on a tennis shoe 😂... but I am feeling so much better and I'm so grateful for those of you who have taken the time to help others ... thank you so much! I'm most grateful!
---
Jessi (Vergennes, Vt) on 09/27/2017: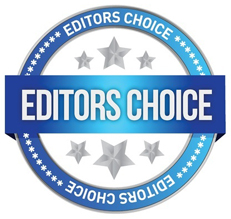 After 3 solid months of sciatic nerve pain shooting from my back down to my calf I was going crazy. I could't sleep, sit or even function the pain was so bad all the time. I had tried every remedy out there to no relief. I stumbled upon the tennis shoe idea for sciatica on Earth Clinic and thought I had nothing to lose.

After sitting on a shoe for 10 minutes (it hurt a lot the first time! ) I got up and actually felt less pain in my calf. I was shocked! Gradually throughout the day I sat for longer periods of time and after 3 days I am just about pain free! I honestly can't believe it! Thank you so much for this suggestion!
---
Rspdx (Portland, Usa) on 03/28/2011:


Thank you so much. I have been bothered with sciatica for the first time ever - a horrible pain going from my buttocks through my ankle - mostly on the right, but some times also on the left. It has been going on for days. It felt like an electrical shock and I was afraid my legs would go out from under me. I tried sitting on the shoe and after only even 10 mins., it was much better. Now I've been sitting on the shoe for close to an hour. I've gotten up and walked around several times and although I can generate a version of the pain if I bend over, it is almost completely gone. Must have something to do with realignment. I am so relieved to find something that helped.
---
Marie (Philadelphia, Pa) on 01/12/2011:


This worked for me. I wasn't sure what was going on, if it was sciatica or something else. The pain was from my lower back down my right leg. My knee was swollen and pain down the side of my calf. I looked on this site and saw the tennis show technique. Found a sneaker and sat on it. I felt better in 20 minutes. The swelling went down but still feel achey. I can't believe some of the things on this site that really work without paying a dime.
---
Katie (Ann Arbor, Mi) on 09/04/2010:


Wow, I just read this and tried it right away because my sciatica was on fire (it felt that way anyway) and I did get instant relief in my back, it took a little longer for the leg and foot (my sciatica effects my foot really bad) but definitely cut the pain by 75% or more. Thanks for the tip. I love this site, it is filled with a wealth of information. What works for one person doesn't necessarily works for someone else and here you get several suggestions you can try. Beats what the doc's are doing for people.
---
Nancy (La Honda, California) on 08/17/2010:


I haven't been able to sit up for 3 days now due to sciatica and I just tried the tennis shoe technique- works *great*!! Like a slender bicycle seat- takes the pressure off the usual sitting areas. THANKS!! And, have tried a host of other remedies from this site, always so many wonderful suggestions. LOVE earthclinic!
---
Mark (Fort Worth, TX) on 12/06/2008:


The tennis shoe technique is working marvelously for me. I've been having pain in my back along the sides that feels like a nerve is 'pinching' whenever I sit down, almost as if I'm sitting on the nerve. Using the tennis shoe technique however, I felt immediate relief. I'm guessing all the pressure of sitting on the center of your body pushes the spine upwards and allows anything trapped to get out of the way. This technique worked where an inversion table failed. Thank you very much for sharing. I have no doubt I'd be having another miserable day if not for this.
---
Russ (Farmington, New Mexico) on 07/10/2008:


My name is Russ and I would like to add some information to your web-site, (great web site by the way, I love it). I have a way for people that are suffering from Scyiatica to ease and eliminate their pain. No cost at all, just simply sit on a tennis shoe with the back of the shoe facing forward on a semi firm chair. It hurts at first but the pain subsides. My pain was totally gone with in 2 hours. I believe the way it works is the shoe supports your tail bone allowing your gluts to relax allowing your slipped disc to fall back into place. Works wonderfully well and people will be very grateful for this information.