Lisa (St. Paul, MN) on 11/24/2019


Vitamin D completely cured my sciatica.

I used to feel it especially when driving and had to sit on a tennis ball at times, which helped, but only slightly, and who wants to do that every time you drive? I was only about 40 at the time, but I felt like my body was already beginning to break down. This was a few years ago, and I had read somewhere that Vitamin D is great for nerve-related things, so I decided to up my dosage to what I had read would be about the maximum for me, which was 10,000 IUs per day.

I am a 5'1 woman weighing about 110 lbs. To my great relief, my sciatica went completely away after only a couple days or so of taking this amount of Vitamin D and it hasn't returned since. The only times I feel it creeping back a bit is when I forget to take my Vitamin D in the morning!

I had a co-worker who struggled with sciatica as well. She went to physical therapy and was considering surgery and suffering a lot. I told her about my experience with Vitamin D, but, sadly, she didn't seem to comprehend the idea. She was actually concerned about how much more money she'd be spending on vitamins by consuming this much (even though I'm sure the surgery she was considering would've been much pricier). Sometimes people just can't hear you when you try to help them, so I stopped trying to convince her. I buy the Target brand Vitamin D, so it really isn't expensive or hard on my budget. And it was so simple for me to solve this issue. All it took was a bit of research and following a hunch.

I hope by sharing my story I can help someone else who needs another idea to try.

---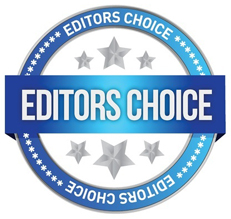 Shoe Method for Sciatica Works!
Jessi (Vergennes, Vt) on 09/27/2017


After 3 solid months of sciatic nerve pain shooting from my back down to my calf I was going crazy. I could't sleep, sit or even function the pain was so bad all the time. I had tried every remedy out there to no relief. I stumbled upon the tennis shoe idea for sciatica on Earth Clinic?and thought I had nothing to lose.

After sitting on a shoe for 10 minutes (it hurt a lot the first time! ) I got up and actually felt less pain in my calf. I was shocked! Gradually throughout the day I sat for longer periods of time and after 3 days I am just about pain free! I honestly can't believe it! Thank you so much for this suggestion!

---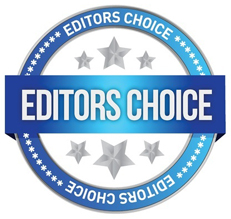 Apple Cider Vinegar and Epsom Salt Foot Bath for Sciatica
Brett E. (Fullerton, Ca) on 05/01/2017


Newly Found Relief with Strange but Simple Method

Hello all,

I'm an 18-year-old senior in high school and I've been suffering with sciatica for 2 years. I've seen countless doctors, physical therapists, chiropractors, etc. From acupuncture to cryotherapy, I've tried every physical method to treat my pain. Nothing has worked. They believe my pain started from a sports-related back injury. I have two bulging discs in my lumbar spine. The pin generally is focused in my upper right buttock, but spreads down my leg throughout the day.

About 3 days ago, I tried something new. I filled a bucket with hot water, and put 2 cups of apple cider vinegar and a handful of epsom salt in it. I soak my affected side's foot in the water until it cools, and get straight into bed after. No walking or getting up after it soaks.

I feel like this method is working. The pain has not been spreading to my leg and I am managing my pain in a much better way. I would recomend you try this method because I pretty much lost hope of being able to walk without a limp, but today I played pick up basketball with my friends for the first time since my injury. Comment with any questions or advice!

---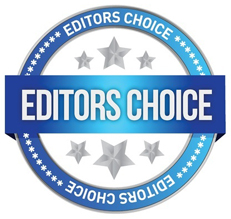 Candied Ginger Slices for Sciatica
Moonchild (Texas ) on 04/07/2017


Instant relief with ginger:

I have a friend who was in severe pain for at least a week & a half. The sciatic nerve in his left leg was so bad when he finally managed to get out of bed in the morning one leg was an inch or two shorter than the other. Needless to say he was in terrible mood & not all that nice to those around him. He was in excruciating pain & had been to the chiropractor, & was taking anything he could get his hands on for pain...so after doing some research I bought some crystallized ginger & took it to him. This was around 6pm or so. He ate one piece & had a hard time swallowing it, going on & on about how bad it taste. A little later we were eating dinner & he said "you know I think my back was getting better anyway" I said "oh so the ginger did help?" "Instantly! " Was his response. So he continued eating it piece by piece every few hrs or so. By that night he was acting like his old self-THANK GOD!

---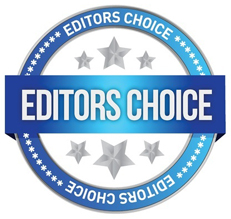 Sea Salt Cured Sciatica Pain in Minutes!
Kh (Las Vegas, Nv) on 12/01/2013


Sea Salt worked for me for sciatica in my left leg. I tried it after reading the Lepore book.

I had been on a low-salt diet because there's a lot of high blood pressure in my family. When I read that I might have a sodium deficiency, I was very doubtful, but I licked my finger, stuck it in a dish of sea salt, and licked the salt off my finger. The pain went away in a few minutes.

At first the pain returned a lot, but I was able to control it every time with salt. Then I started drinking carrot/celery juice and eating a lot more salads, and that seems to have mostly prevented recurrences.

---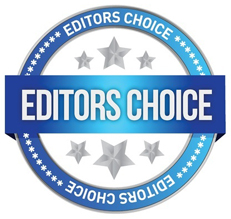 B-12 for Sciatica
Marykaylady (Tempe, Az, Usa) on 04/15/2011


I AM CURED OF SCIATICA!!!!!!!!!!!!!!!!!!!!!!!!!!

Nothing on this thread helped me but B-12. So many medications deplete B-12 and old age too. My friend told me to get this and in 7 days that sciatica was gone. You can do what you want. I have been meaning to come here for a month now because it is sad for so many to be hurting when all they have to do is buy this product. Get the one that dissolves under your tongue.

Thanks JO in AZ

---
Back to Sciatica Page