It could be difficult coming off something like Tramadol that is fairly strong and can be on the habit forming side, especially since it was helping you with sleep. Your body has adjusted to it so you could try tapering off of it gradually instead of just stopping it all at once to help with the transition off of it.
Deirdre has the best method of taking melatonin with magnesium. The magnesium tends to help the muscles and tension relax, while the melatonin helps with sleep. Magnesium glycinate is going to be about as good as any form of magnesium for this purpose taken about 1 1/2 hours before bed.
The lowest dose of melatonin that has shown effectiveness for sleep is one third of a milligram, but you are already taking 3 mg. The next dose is 5 milligrams and then 10 mg. Myself, I have used a method I call "melatonin 123" to help me get to sleep. I determine what time I want to go to bed, so lets say I want to go to bed at 11:00pm, I take one melatonin at 9:00 pm, one melatonin at 10:00pm and one melatonin at 11:00 pm and usually by 10:45 I am yawning and ready to go to bed. In your case, you might use 1 mg x three melatonin in order to maintain your current dose of 3 mg. The time released melatonin can have a similar effect as "melatonin 123", but my preference is the melatonin 123. The idea is to release melatonin at a more natural rate into your system. When I take my dose all at once, I do not get as good of a sleep effect as melatonin 123.
There are additional things you can do to help improve sleep. The first thing is exposing yourself to a good dose of morning sunlight, to try and get your circadian rhythm in sync. Avoid using the tv or computer monitor at least 1 1/2 hours before bed because these can trick your mind and body into thinking it is still daylight. Make your bedroom dark enough where you can not see your hand in front of your face in the dark. Failing that, using the soft fabric night glasses like these can make it plenty dark:
If there is ambient noise such as traffic, noise deadening ear plugs may be useful.
Medical marijuana can also be useful, but may be on the habit forming side too.
Antihistamines can help initially, but they are not good for you on a regular basis or long term as they have been shown to possibly contribute to dementia with long term use and they can affect blood pressure in some people.
Lastly, getting on a regular sleep schedule or routine sets your body up for certain expectations of when to fall asleep and when to wake up in order to help sync the circadian rhythm.
You may have to make this extra effort to help with the transition off of Tramadol in order to get back into a good sleep rhythm.
TeSa (Florida) on 03/28/2019


After reading nearly all comments going back to 2013 and having my own experience with CHRONIC insomnia (fragmented sleep) I want to write a summary.

I had a sleep study done and my sleep index was 35.6%. It must be 85% and higher for a human body to survive in the long run. There are sleep stages that are extremely important. Mine were all screwed up. I woke up 21 times during 3 hours that I actually ?slept? in an 8 study. I had no RLS and had 10 central apneas. No obstructive apnea. My HR during ?sleep? period got up to 147 and up to 152 while still under observation, but not actually sleeping.

First of all there are different types of insomnia.

1. Inability to fall asleep
2. Inability to stay asleep
3. Combination of the above
4. Fragmented sleep

I won?t focus on an obstructive apnea, as it is treatable with special devices. All other types of CHRONIC insomnia are still a wild guess when it comes to the cause and treatments. Fragmented sleep probably has some underlying neurological issues.

The most important thing if you have chronic insomnia, especially 1-3 types is circadian rhythm.
You want to make sure you do all of these:

? Early morning sun exposure through retina and skin. Preferably the very first minutes the sun rises above horizon. No glasses, contacts, and if possible as much bare skin as you can. Even 5 minutes would be a tremendous benefit, but longer and grounded at the same time is better. Each day, unless it is raining. AM light has perfect blend of red and blue light and just the right touch of purple UV-A light to make melatonin that helps us sleep. The UV-A light is also what begins to lower cortisol as melatonin builds making for a perfect adrenal stress index.?

? No screen time and artificial light exposure after sunset unless you wear blue light blocking glasses and use screen filters.

? Replace all your LED, fluorescent and cork screw bulbs with incandescent.

? If you use red light therapy at home, do it before sunset. SaunaSpace and Joovv are good places to get your questions answered.

? Make sure your bedroom is pitch black.

Moving on to the environment.

Many people are man-made EMF sensitive. Sweden?has?legally recognised electro hypersensitivity.

? Move your bed away from the walls.
? Check your bedroom for dirty electricity. Install dirty electricity filters. There are Stetzerizer and GreenWay. Get your question answered there.
? Alternatively, flip the bedroom breaker for the night, but make sure all your outlets show zero signal after that.
? Make sure your bedroom doesn?t have an outside wall where smart meters are located. Move your bed away from that wall, request your electrical company to replace it with analog meter, or install Smart Meter shield (lots of videos on youtube)
? Turn WiFi off for the night and switch your phone in airplane mode.

? Make sure that on the other side of a wall your head board is facing there is no high voltage appliances and/or electrical box for the entire building.

? Go outside and inspect your neighborhood and your building for cellular antennas and if 5G is being rolled out in your city, for 5G antennas. If you see it, you have no choice but to move as fast as you can. Upgrade to 5G is likely going to lead to disasterous biologic effects.

? If you live within 10 miles radius from a major airport, its latest radar is able to get through concrete buildings and therefore your body, sending impulses 24?7. The same goes for TV and radio stations. TV news stations are installing new weather radar tracking devices in all big cities whose power density is even worse than 5G.

? -If you live in a high rise condo or apartment building having neighbors above and below, as well as on both sides, and still have chronic insomnia after you have implemented the above measures, I recommend you spend few days in a wilderness, camping, at your friends/family houses to see if you sleep better to make a conclusion if your neighbors Wi-Fi affects you. In Europe they have EMF free hotels (Geovital), but unfortunately none in the US.

Now, you have implemented all the above and still not sleeping.
Biochemical imbalances could be a problem.

-As someone had already recommended, check your meds for insomnia as a side effect.

? Check your vitamin D status. For that you have to have 4 blood tests taken: D25, D1.25, PTH and calcium. For interpretation read Chris Masterjohn blog How to Tell the Difference Between Vitamin D and Calcium Deficiencies. Online private MD labs don?t require prescriptions and there are always coupons. Pay online and go to a nearest LabCorp, Anytest lab, etc.

? Run full Iron profile that includes serum ferritin (the ideal range of serum ferritin is 40 to 60 ng/ml.) and read about anemia of chronic disease if you have anemia before starting on iron supplements, including molasses, stinging nettle, etc.

? Try all remedies other people have recommend here to see what works for you.

? If you wake up after midnight, try protein drink to see if it helps. Dr. Datis Kharrazian in his book Why Isn?t My Brain Working? has an explanation.

Valerian root, skullcap, essential oils, relaxation baths are usually ineffective for chronic insomnia.
NOT A SINGLE OVER THE COUNTER SLEEP AID SUPPLEMENT WORKED FOR ME.

Meditation, qigong, relaxation techniques, EFT etc. would take a long time before you start seeing the benefits. But you have to start somewhere.

Acupuncture with an experienced Chinese practitioner could do wonders, if you have money for at least 3 sessions a week for at least 6 months. They would also create a custom herbal formula for you. Less than that would be just waste of money.

Chinese herbs could also be very effective. I recommend these formulas: Bupleurum & Dragon Bone , Shen tonics (Quantum Shen Tonic for example), Restore the Heart?. Many reputable sites that sell Chinese herbs have health assessing self-tests that would guide you. Eagle Herbs; JingHerbs, etc.

Women could try progesterone creme. Kokoro professional strength is what I use.

Brandy?in moderation has a history of being used as a sedative to treat insomnia.

Be careful with manipulations on your spine. Chicken pox virus that never leaves a body and remains dormant in a spine could be reactivated causing shingles outbreak. You can google about it.

Be very careful with melatonin. Taking melatonin orally chronically without blocking blue light can lead to serious eye damage. All oral doses produce the same response: they thin your retina by ruining photoreceptor regeneration. There are studies confirming that. Just google.

I will end this summary that nothing has helped me yet with my fragmented sleep.

---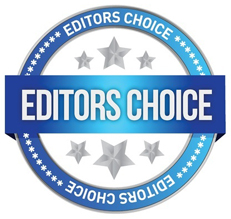 Melatonin and Magnesium for Insomnia
Lisa (Westport, Ct) on 03/28/2018


For months I have been waking up at 4:00 am and unable to get back to sleep, either?because I need to use the bathroom or someone moving around in our house or anxiety attacks. In the past, magnesium supplements have done the trick keeping me asleep?but lately they have not helped much. Exercise that tires me out definitely helps keep me asleep all night, but on the days I don't exercise hard I?wake up. I bought 3 mg?melatonin?and tried that. Helped the first night, but not after that.

Finally?I tried 1 melatonin and 1 magnesium l threonate capsule before bed. That was?the winning combination. I am sleeping deeply until the morning and feeling extraordinarily refreshed and energized. Don't want this to become less effective, so I'm only doing it 2-3 nights in a row, then taking a break from the supplements until I feel the need to do it again.?Usually another 2-3 days off. Hope this helps someone.

---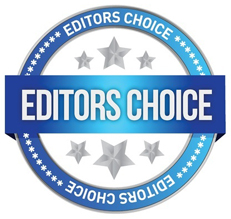 Ginger Tea for Insomnia
Famcoll (Tennessee) on 10/23/2017


I discovered quite accidentally that a strong cup of ginger tea brewed from fresh ginger slices taken one hour before bedtime makes me sleep. After years of using medications, both prescription and over-the-counter, to induce sleep I found that ginger tea, for me, has a soporific effect. Since I couldn't find anything on the web explaining this phenomenon, I looked up information on some Chinese language websites. Only one explained the use of ginger as a sleep agent. Apparently, it works only for people who are "pa leng" or "afraid of cold." This means, if you have the tendency to have cold fingers and toes you may benefit from ginger tea as a sleep agent. Anyway, it works for me.

---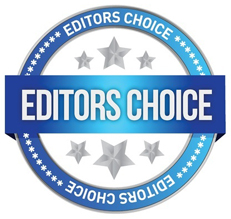 Nettle Tea for Insomnia
Mama To Many (Tennessee) on 07/18/2016


Well, a friend and I have stumbled upon something for insomnia. Nettle tea! I gave my friend some dry nettle (with some peppermint for flavor) for a health issue. (I don't recall which health issue, but it wasn't insomnia.) She has had trouble sleeping for decades. Since childhood even. She started making and consuming a very strong nettle infusion. After several days she realized she was sleeping 7 hours a night and not waking up and having trouble getting back to sleep. The only thing she was doing differently was taking nettle.

I do not know why nettle is helping her. I have guesses. Nettle is a highly nutritive herb. Perhaps a simple undetected vitamin or mineral deficiency was causing the sleeping trouble. Nettle is a blood purifier. Perhaps the nettle is dealing with something in her system that was causing trouble sleeping. I can't explain it, but I can say that nettle is generally very safe. For someone who has tried "everything" for insomnia, strong nettle tea might just be the solution.

To make a strong nettle infusion:

Put 4 tablespoons of tea leaves (3 T. nettle, 1 T. peppermint) in a quart jar.

Pour very hot water over the leaves.

Cover with a lid.

Steep overnight.

Strain in the morning and drink throughout the day. Keep in the refrigerator. Discard 24 hours after you begin the brew.

This tea is also great for allergies and asthma and general poor health.

~Mama to Many~

---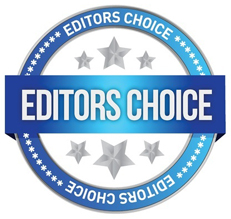 Dead Sea Salt Bath Improves Sleep and Reduces Tension
Dave (Fountain Inn, Sc) on 07/24/2015


Hello All,

I'm reporting back again on the use of Dead Sea Salts to help with improved sleep and reduced tension.

I also enlisted one other to try the DS Salts bath and he reports a dramatic improvement in a chronic condition he has suffered with for years. It is a neuropathy that goes down the side of his head then into his shoulder and down his side. It centers in extreme sensitivity to cold; even a breeze on his head can produce this painful condition. He'd suffered with an ear infection that predated the condition and now is very sensitive to loud sounds.

He uses colloidal silver with DMSO compress to his neck on the painful side and takes the Dead Sea Salts baths.

He reports much less pain and improved energy.From my perspective, I found the DS Salts baths have dramatically improved my sleep.

I now sleep through the night five out of seven nights. Over the years as I was a caretaker for years for my wife, I never slept throughout the night. So this "sleeping through the night" is a happy thing!

I take this Salts bath once every ten days. I use about 2/3d of a cup of Dead Sea Salts and 2/3d Epsom Salts; 3 tablespoons of MSM and a tablespoon of Borax. If I only had the DS Salts, it would be fine. But the combo covers a lot more issues.

I dissolve the combo in a big pot of hot purified water while running the bath water ... then I add the solution and just soak for 20 minutes or so.

That's it.

---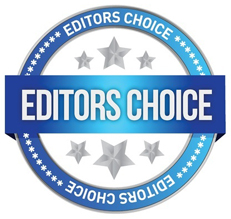 Natural Cure for Insomnia, Niacinamide
Lisa (Southern California, US) on 03/02/2015


Niacinamide, which is vitamin B3, will make you very sleepy. I have trouble getting to sleep due to menopause. I take 1000 mg of nicacinamide 1 hour before bed with about two small bites of food. Don't take regular niacin as it produces a flush to your skin and has other side effects. Niacinamide does NOT have these side effects or make you flush. It might be better to start at 1 pill which is 500 mg. One side effect is it may lower your cholesterol.

---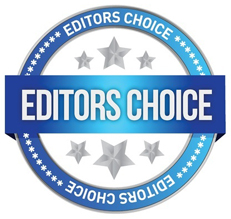 B-3 Nicotinic Acid Cured Insomnia/ Depression
Rick (Sorocaba, Brazil) on 01/19/2011


I have suffered from insomnia since I was a teenager (I'm 34 now), going to bed has always been my least favorite time of the day because I would roll over for hours, it was horrible. I have tried many things such as melatonin, prescription drugs, Cannabis (illegal where I live, not good), certain teas, alcohol, etc. All were either Not effective, or created other problems in the long run. I also tried common sense approaches such as reading, warm milk, warm baths, skin brushing, etc etc etc... Nothing worked.

However for a month now I have been sleeping like a baby and the solution came in as a surprise since I'm taking it for something else other than insomnia: niacin (vitamin B3), in the form if nicotinic acid (B3 in the Niacinamide Form didn't work). Wow! Now I take it and I get that heavy feeling on my eye lids, and after a while I start yawning. Once that happens I just go to bed and voila!

Be careful though: nicotinic acid will make you flush, and if you don't know what that is it can be scary. So please do your homework and Research Doses and possible side effects so you know what to expect. Start on the low side until you get a nice flush (after awhile you will enjoy the warm feeling, and your skin won't itch as badly). As an extra bonus my skin feels and looks amazing, everybody comments on my Complexion Now! I'm also much calmer and no longer depressed (reason why I tool it in the first place). Very interesting positive side effects! I hear it will also lower bad Cholesterol and increase the good kind. Beware of side effects of you have liver issues, or is on medication. Amazing! But again, do you homework first.

Best part: this stuff is cheap, over the counter, and needed by the body anyway (without it you develop pellagra. Some bread is enriched with it, but not in orthomolecular amounts). I'm taking about 3 grams a day.

---
Back to Insomnia Page