Mark T (Kingston, Tn) on 03/01/2004: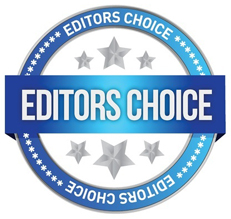 When I was a young kid, one day my sister came home and said that she had the best snack at a friend's house on the way home from school. She said that she would find out exactly what it was and that she would make us some one day. Her friend's grandmother had taken garden fresh cold thinly sliced cucumber slices and thin slices of sweet vadalia onion, sprinkling a fair amount of salt and pepper and then covering them with White House Apple Cider Vinegar(5% Acidity) letting them soak for ten or fifteen minutes.

The girls used little wooden skewers to stab the sour & tangy vegetable concoction and used a small round soup spoon to sip the sour vinegar juice - they also had it served with an ice cold 6 oz bottle of Coca-Cola over ice (Talking about the acids, lol!!!).

I had always has a taste for sour things like pickles, mustard, sauerkraut, and plenty of ACV on my turnip greens. After having this concoction once I soon developed a craving for it. It seemed whenever I was sick and had a fever, sore throat, ear infection or just about anything I would always crave the sour taste of these cucumbers, onions, salt, pepper, and plenty of fresh apple cider vinegar and would start out nibbling on them slowly until after ten or fifteen minutes began feeling better.

No sooner that I would finish them it was no time until I was feeling so much better. Even before I heard that ACV was really good for you in my mind and my heart I knew that there was something really special about apple cider vinegar because every time I consumed it I seemed to get over what was ailing me in no time and was heeled and it sure did make a believer out of me. It just works and I began to swear by it to all of my family members and to anyone else that I could testify too because I wanted them to get the same fast relief from ACV that I had received..

My sister that had turned me on to this supposed snack that turned out to be a healing remedy already liked this concoction and it didn't take much to convince her that it ! was a powerful aide in healing just about anything that ailed you. My sister and I still have the cravings for this vinegar concoction and my niece has also taken up liking the concoction also. I know that it's not for everyone because there are some out there (like my fiance) that can't stand the thought of eating or drinking anything with ACV on or in it.

Good luck to all of you that are willing to try this powerful anti-oxidant, it will change your life.