My symptoms started out as allergies then went to a sinus infection then started feeling like the flu. This went on for over a month with the flu being the last straw to bring me to the internet to search for an alternative to OTC medicines. Within the first few hours my symptoms had reduced in severity, the first to break was the fever. I have continued the last two weeks various concoctions. One being 2 Tablespoons ACV to 4-6oz orange juice.
I would take this as much as 3x a day.
I also suffer from back pain where I was popping pain pills and muscle relaxers and ibuprofen on a regular basis. Most of this has gone on for almost 2 years--the last week I have hardly taken any of them. I don't know if it is the ACV but I will continue using daily. I have also read it helps with depression and can't wait to see if it helps with my occasional bouts. I have also tried 2T ACV in 6oz of warm water with honey to sweeten--wasn't too crazy about that. I tried it today with 2T ACV and 8oz room temp water with a straw and this actually wasn't too bad. I think that last concoction is something I could mix and put in the fridge so that I don't have to mix it every glass.
Cured!!! (Woodstock, Ga) on 09/21/2009: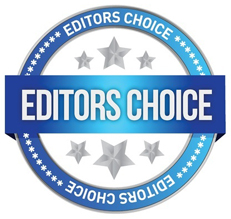 ACV, Orange Juice, and Honey!!!

Yea, for Apple Cider Vinegar!!! Thank God for this site! I did a frantic search after my husband and I were both attacked by a wicked flu bug that has lasted almost 3 weeks. We're finally over the worst symptoms; but the cough (especially his) was the very last thing to go...and it wasn't going without a fight. For 2 weeks, we had tried "everything" including OTC drugs. I also had severe phlegm in the back of my throat, and had lots of nasal mucous. Both were extremely difficult to expel; and his cough was so consistent that it caused him headaches and stomach cramping.

I tried the solution of 4 Tablespoons OJ, 2 Tablespoons honey and 2 Tablespoons ACV...within 1 hour we were both relieved of the symptoms and before the day was over, we knew we were on to the cure! We heated our recipe to make it a little easier to digest. It doesnt taste too bad, but its a long way from tasting good, and the strong taste is "oh, so worth it"! Thank you all for your suggestions, and thanks for this site. It is a God-send!!!
---
Kasey (Crowley, Louisiana, USA) on 08/17/2009:


Well, it all started as my very first hangover. I was throwing up all day. It was so bad that I had to go home from work, which I never do. After all of the throwing up I started getting a fever and my throat was sore from the stomach acids.

Within a couple of hours of the sore throat, my nose started to get stuffy and drippy. The hangover started on Saturday morning. Sunday and today (Monday) I have been coughing like crazy, so much that I could not sleep at all the past two days. I had fever, achiness, and weakness. I went to the doctor to get an excuse for missing work and she recommended all kinds of things. I really don't like medication unless it's natural, so I read up on here about a few things just to stop me from coughing so I could sleep. I

decided I would try some apple cider vinegar. I am soooo glad that I did. What I did was mix 1 part apple cider vinegar against about 5 parts water and gargled it. Then I downed 1 tsp of the apple cider vinegar by itself. I went to lay down, and to my surprise I actually fell asleep. I awoke 3 hours later feeling refreshed, I was coughing only 1/4 as much as before, my voice is not raspy, my nose isn't stopped up, just extremely leaky, and I don't have fever or feel weak. Really sounds like a miracle, I know, but it truly worked. Forget all the prescription crap. Doctors prescribe you stuff a lot of times just to keep you coming back. I will definitely keep a bottle of this in my house at all times. I also read that the apple cider vinegar does wonders for the skin. Just a thought :)
---
Sammo505 (Bernalillo, NM) on 06/15/2009:


My girlfriend got a flu over the weekend. So I went to earth clinc since they cured my allergies. Again ACV had a lot of results, so I gave her a glass of generic organic ACV. Within 30 minutes her fever was gone and so was her nausea and sniffles. And this was after a day of intense symptoms. The next day I poured some H2O2 in her ears as a precaution. By the third day all she had was a cough. I gave her about 2 glasses a day with 2 tablespoons ACV. I also had one glass a day and never caught anything. Thanks again Earth Clinic.
---
Susan (Big Sky Country, Montana) on 05/27/2009:


I have been waiting until the end of the school year to report on my success with organic ACV with the "mother". I have been a tutor in an elementary school for three years now. The first two years I caught everything imaginable...constant sore throats, horrendous coughs, runny noses, on and on all year....I truely was constantly fighting something. Last Fall before the start of the year I began to take 1/4 cup of ACV with tomato juice faithfully once a day. AMAZING....I have not so much as had a sniffle the entire year....no flu, no colds, no anything. I'm in my late 50's and until discovering ACV I believed I needed to quit a position with children that I loved!! This is good news in my world and what have you got to lose by trying it? I tell anyone who will listen about this simple natural "cure-all"....I'm living proof of it's benefits!!!!
---
Rhonda (Harlingen, Texas) on 05/22/2009:


My husband had a headache for 2 days, achy body & fever on and off & nausea. I was afraid it was the start of swine flu. We had been exposed to people with it, For the nausea, I gave him some "pink bismuth". But for the other symptoms, I used 2 tablespoons of apple cider vinegar mixed with about a cup of apple juice. He then drink some warm green tea. Within minutes, the symptoms went away and he seemed his old self again! He felt so good that he started playing his drums again! He hadn't played in 2 days!I have used ACV for cough , but never for flu symptoms and I'm so excited it worked!
---
Richzee (West Valley, UT, United States) on 05/07/2009:


apple cider vinegar for flu .. I started feeling sick yesterday and i was worried about this swine flu so i bought organic apple cider vinegar, put 2 table spoons in a cup of water and sweetened it with stevia liquid extract. had a couple more doses of it and 3 hours later my flu like symptoms went away .
my symptoms were; a mild fever, cold sweating and diarrhea, i don't know if i actually had swine flu but here i am feeling fine.

this is not spam do your own research and share your results... also the reason i had a co-worker that went home from throwing up constantly . i have know idea if this was the swine flu or not . but i do know my body was going through some flu like symptoms, which i never get and i never get a flu shot. i want to hear back from anyone who has tried this. thanks richard
---
Sammy (Troy, Michigan US) on 04/27/2009:


Thanks to God for showing this wonderful site. I was suffering with Sore Thoart and body pains, Sinus congestion. So, I went on to the internet to try some home remedies becoz i am tried of taking antiboitics. Then I saw many people taking about good things of ACV then I wanted to try. I took ACV in the afternoon after couple of hours I started feeling better. I am taking it daily and it's improving better. Thanks you everyone.