Rilo B. (Crescent City, Ca ) on 06/01/2011: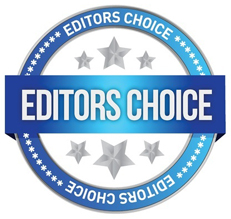 I got diverticulitis after I introduced elk meat into my diet ( elk meat is very lean) while living in Montana one spring 10 yrs ago. That summer went I on a camping trip(to oregon) and took elk jerky, a 5 pound bag of almonds and in the mornings would pick wild blackberries and eat almonds and jerky thru the day, within a week started getting pains and ended up in the ER , ( no help @ ER- gave me maalox).

Desperate for relief I visited a healthfood store in Brookings, OR and the kind store owner, (after asking me what I had been eating) quickly told me that the combination of elk, berries &almonds was causing diverticulitis. She then brought a tall bottle of Aloe Vera juice, some papaya juice & papaya tablets and told me to just start drinking the Aloe and to eat papaya tablets before each meal from now on - was cured within a few days. Free advice that saved me from more useless Dr. appts. and a lifetime of recurring problems.

I was really saddened when I met people who had had sometimes 5 surgeries for diverticulitis in Montana where elk is plentiful after that.... Once again -another example of medical community failing to help with something as simple as Aloe Vera juice & papaya for this awful, painful & sometimes life threatening condition. Even though I would tell people about this simple solution... They opted for believing their Dr.s advice that they needed surgery - after all Dr.s being a gift from God and all, win some, lose some "wisdom never lies" -Homer... Now I always check earthclinic before making a Dr. appt. to see if I can heal myself.