Eve (Sydney, Australia ) on 07/05/2021: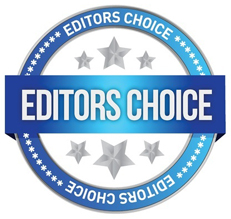 I was very ill and dying in hospital from what was eventually diagnosed as Crohn's disease. I was released from the hospital when I was allowed to have high doses of probiotics that got my bowels working again.

After searching for a cure over many years, I found an orthomolecular practitioner who did some hair analyses. She found that my bowel was saturated with mercury, likely from my amalgam dental fillings.

I went on a strict mercury detox including lots of lemon water (quarters of 1 lemon in a large bottle of Evian water daily) and a special diet. I also had my amalgam fillings replaced by resin fillings.

I eventually rid my body of the mercury and was totally cured of Crohn's disease. This was 20 years ago. Since then and today, my bowels are perfect.
---
Norm (Gold Coast ) on 09/18/2018:


Like Eve from Sydney (2015), I also had mercury fillings removed and found a huge reduction in flare ups with my Crohns disease symptoms.
---
Eve (Sydney) on 12/26/2015:


I had Crohns Disease about 17 years ago. I was finally cured of this when my orthomolecular practitioner discovered that my bowel was saturated with mercury she said was most likely from my amalgam dental fillings. I had the amalgam removed and replaced as well as went on her prescribed detox. The treatment took about 2 years. I have since been tested and found to be completely free of the disease. When I was ill in hospital with my bowel not functioning, what they started again was large doses of Metagenics brand Bifidus in water. Sorry, but I don't remember the dose but will look for it and post when found.

My advice is to get rid of amalgam fillings asap.