Preventive. Adult - 1 tsp. in water once daily.
Children. scale back by weight.
For flu, HSN (bird flu) and other viruses, take 3 x a day in water. You can let it sit for 30 mins or so and some of the alcohol will evaporate.
All tinctures are made with alcohol.
With these new strains coming around, I now take 1 tps in water in the morning and one before I go to bed.
I got this recipe from a doctor at the Herbal Healing Academy who passed away several years ago. Hope this helps someone. Blessings and take care. Jerald.

Bluetraci (Dallas, Tx) on 01/25/2021


I?m surprised people have not mentioned Bidesonide as a good treatment against Covid. Please watch this video on Budesonide, an asthma treatment has been successful for many patients, including those with severe breathing problems.

Also buying Rhinocort for prevention and when exposed since it contains Budesonide.

Covid-19 - Dr. Richard Bartlett - Budesonide Strategy

https://www.youtube.com/watch?v=_h3n_nF7eNo

below is their Treatment and they also list providers who use that treatment on their website

https://budesonideworks.com/got-covid/

https://secureservercdn.net/45.40.145.151/umz.e26.myftpupload.com/wp-content/uploads/2021/01/Got-COVID2.pdf

Expert Physicians Suggested Full Therapeutic Protocol That is Working for Breathing Issues and Other Symptoms.

*** Ask your doctor if these therapies are right for you. ***

Prescriptions

Budesonide 0.5-1mg/2ml respules

Sig:1 respule BID*

Dispense 2 boxes

*(Some patients with severe symptoms have benefited with 1 respule every 2 hours PRN)

Clarithromycin 500mg Sig:1 Tab PO BID with food Dispense 14. Refills X 1

Zinc 50mg

Sig:1 PO QD

Dispense 30 Refills X 1

For Adults

Coated Aspirin 81mg Sig:1 PO QD

Dispense 90 Refills X 3

Other over-the-counter items that patients have reported have aided in their recovery:

1. Tylenol ? 1000 mg

- Use every four hours for headache/fever (no more than 4 times daily)

2. Budesonide nasal spray (such as Rhinocort) - Follow instructions on package

3. Mouthwash? either the whitening kind (with hydrogen peroxide) or the ones that say ?kills 99.9% germs.?

- Gargle twice daily

4. Hydroshot drink (molecular hydrogen enriched water) available at h2bev.com. - Drink 1 can in AM on empty stomach per day until symptoms resolve

5. Silver Bullet drink (hydrogen infused green tea with zinc) available at h2bev.com - Drink 1 can in PM with food until symptoms resolve

6. Vitamin D3 2000-4000 u/day

7. Vitamin C 500 mg (twice daily)

---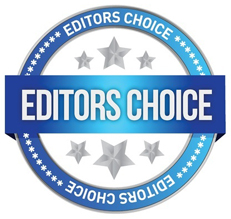 High Dose Melatonin for Covid
Mama to Many (TN) on 01/23/2021


Hi guys!

I am happy to report that I and my family are on the other side of Covid, at least til our immunity wanes.

We were doing a variety of Coronavirus preventatives around my house. My husband and I have taken coconut oil daily since last March. My husband and daughter have taken astragalus root that whole time as well. We take vitamin D intermittently, and even in winter my husband and kids get lots of outside time. I have been taking 15 mg of melatonin at night for quite a while.

Then we got Covid.

None of us had a cough. Several of us lost sense of smell. Adults had significant fatigue. One child had a fever for one day. Several of us had sinus burning pain and eye pain. Headaches were common. I never registered a fever but felt flu like for a couple of days.

At the very first sign of illness, especially since we realized we had probably been exposed to COVID, I put everyone on the appropriate amount of melatonin (1gm/kg body weight every 24 hours, divided into four doses.) We also took 50 mcg of zinc, 1-2 grams of vitamin C, vitamin D and 2 quercetin capsules. We ate a lot soup and drank tea with honey. Appetites were not amazing, so I just focused on fluids. I had just gotten an amazing deal and stocked up on organic orange juice, too, so that was handy. Everyone rested as much as needed.

We did use some tylenol, ibuprofen and alka seltzer (never at the same time! ) for fever and aches. Alka seltzer seemed to work the best but I did NOT give it to children. Covid is new and aspirin has a history of causing Reye?s Syndrome for some children with some viruses (like flu and chicken pox.)

It may be my imagination but I think I could feel the melatonin wearing off. When I was close to redosing time I would notice that I was feeling worse. I did take an extra dose or two in the middle of the night sometimes.

My mother in law, who is in poor health and lives with us, never had any symptoms. I gave her the same protocol that we took ourselves, in hopes of nipping it in the bud if she began with symptoms, which she never did.

I had some concerns about high dose melatonin (HDM) and its blood thinning properties. I am a bleeder because I have chronic low platelets. I didn?t have any bleeding trouble with the HDM. My 9 year old is prone to nosebleeds but they did not increase in frequency during HDM. I don?t recall him having any at all during that time. My mother in law is on xeralto and didn?t have any trouble with HDM. This is descriptive though, not prescriptive.

While astragalus, melatonin, and coconut oil were part of our preventatives, they didn?t prevent the disease. But perhaps they made symptoms lighter? I don?t know.

I do think the earlier treating any illness begins, the better. It seems the viruses might get less of a foothold.

I think an over taxed immune system puts one at greater risk for getting a bad case of anything. Good nutrition, stress management, enough sleep, fresh air and exercise are all important for that. But honestly that can be really difficult for many people to accomplish. I?m just making an observation.

I have known some hale and hearty people get seriously sick. A naturopathic local doctor who was doing tons of preventatives and being super careful still got covid and got pretty sick.

I don?t think there needs to be guilt associated with getting sick, for some failure of preventatives. We are humans and sickness happens to most everyone. When we are sick sometimes we have time to regroup our priorities, read a book we have wanted to read, and then take care of others when we are well.

At the end of the day, I am thankful we made it through relatively unscathed. I would use the same remedies again.

This is only one story of so many covid stories. It isn?t a recommendation for anyone, but a ?this is what seemed to work for us? story.

~Mama to Many~

---
Even Higher Dose Melatonin for COVID-19
Bill (Philippines) on 01/22/2021


Here's some more useful and surprising safety info in support of using melatonin for COVID-19.

It has already been recommended that melatonin dosage should be 1 mg/kg/day by Dr Neel. But, in the following research study, it is recommending 8 mg/kg/day divided into 5 sub-doses for COVID-19. The research study below also surprisingly says that melatonin at 8 mg/kg/day is "in the ranges used to treat septic patients clinically and is devoid of any adverse effect; thus, it is safe".

See below:

https://doi.org/10.32794/mr11250062

I find that dose of 8 mgs/kg/day very interesting. That also tells me that melatonin is very safe indeed at just 1mg/kg/day.

I've also found 12 research reviews on PubMed assessing and strongly recommending melatonin as a protocol for COVID-19 patients. These studies are all begging for permission from the FDA for melatonin to be studied for use in US hospitals. But the FDA/NIH are still not interested in doing the necessary research to prove that melatonin works against COVID-19. What's more, the FDA has known about melatonin's usefulness against COVID-19 since April/May 2019 when Dr Neel and others loudly informed the FDA of its hugely beneficial effects. I guess the FDA might be thinking that a successful, simple and cheap COVID-19 therapeutic like melatonin at this time might well hinder the ongoing vast sales of western vaccines all over the world. After all, if you have a successful and cheap natural therapeutic like melatonin that can revert your COVID-19 to ordinary, harmless flu then we wouldn't really need those vaccines. Right?

---
Multiple Remedies That Helped Heal COVID
Cindy (Alabama) on 01/18/2021


I had the symptoms of COVID in March. I immediately upped my vitamin c, 1000 to 1500 mg. Daily. I upped my garlic, 3 caps a day. Started taking oregano oil, 3 caps a day. I also took 1T. of colloidal silver once a day. Gargled it than swallowed. I normally take melatonin every night. It took 3 weeks to run it off. The last week was when I lost my taste and smell. Through all this I never went to bed but felt pretty bad. I also prayed the whole time. This may help somebody.

---
Hydrogen Peroxide Foot Soak for Virus Symptoms
Theresa (North Carolina ) on 01/10/2021


Had tightness in left lung after Covid. Instead of using foil or tray, I used a gallon ziplock bag, then put washcloth inside, soaked with 3% H2O2. I put my feet inside 10 min. Felt significant relief in a few hours.

---
Cod Liver Oil for COVID
Cindy (Illinois, USA) on 01/09/2021


I also recall, from years ago, reading about the significance of both vitamins A AND D, together. Which made me think of Cod Liver Oil which led me to a preliminary clinical trial paper regarding Cod Liver Oil and Covid. Cod liver oil is where the vitamins A & D in A&D ointment come from. Oddly, it has the cod liver oil listed as the "inactive ingredient". Actually, I suppose it would be odd if they'd listed as the ACTIVE ingredient, instead which would have been like painting a big target on themselves...

From clinical trials starring Cod LIver Oil, "Ethics" section

"In conclusion, the study has a low risk of negative health-or other effects on participants and a high probability of identifying whether cod liver oil can prevent Covid-19 and other respiratory infections. Furthermore, the encouraging preliminary data suggests that the morbidity caused by Covid-19 will be significantly reduced in the cod liver oil group adding to the benefit of the study. Further adding to the benefit is the prospect of collecting high-quality data on the more general health effects of cod liver oil use. In total, we consider that the benefits of the study far outweigh the risks and disadvantages"

---
Aspirin, and the Demonizing Thereof
Cindy (Illinois, USA) on 01/09/2021


I also found reference to aspirin's role in dissolving the shell viruses hide in - which I suppose makes sense of the "take two aspirins and call me in the morning" advice of days gone by. And it seems to me that the advent of "Tylenol" and the demonizing of aspirin coincides with the increase in cancer.

I've been taking two regular strength aspirin every few days and am experiencing some herx. Primarily, a rash I've been chasing all over for a couple of weeks. I didn't put the two together until I saw ORH's post about Facebook and EC's response regarding borax.

Definitely some fishy stuff. Conspiracy? Who knows but it makes one think about exploring every substance the media has demonized over the course of the skyrocketing stock prices of the patent medicine racket.

---
Vitamin D's role in the Covid-19 numbers
Cindy (Illinois, USA) on 01/09/2021


News-medical.net posted a link to a paper it describes, saying,

"The study, published on the pre-print medRxiv* server, highlights the role of vitamin D supplementation in reducing the risk of severe illness and death due to COVID-19."

If the link to medrxiv link in the quote doesn't work, it is https://www.medrxiv.org/content/10.1101/2021.01.04.21249219v1

Vitamin D was already being tested against upper respiratory infections in general which made it a perfect candidate for exploration into handling Covid.

---
Question About Liposomal Melatonin
Payton (Beesands) on 01/09/2021


I just read this review of Melatonin. Can liposomal melatonin be used at the same dosage as high dose melatonin?

---
Chlorine Dioxide and COVID-19 in Bolivia
ORH (TEN MILE , TN) on 01/05/2021


HI U OLE PATOOTS, ORH here, and I am now mentally back in my younger days bleaching pulp using Chlorine Dioxide. If this video of what is going on in Bolivia does not get your attention, then nothing will.

https://www.brighteon.com/41789b4e-4061-41f4-998f-4a4c215fb84a

This German biologist is something else and explains why sometimes we need anti-oxidants and sometime oxidants. He shows just how stupid our medical leaders are. In any case, all need to know how to make and use CLO2. Tired of sleeping in a recliner and just bought a bed system that your head and/or feet can be elevated. Getting old is no fun... for certain.

====ORH====

---
Covid and Iron Chelation
Jennifer (New South Wales) on 01/03/2021


Iron. There is research going on about iron chelation being an effective part of Covid treatment. That is because iron feeds any infection. They are using medication (which can have side effects).

Other ways to reduce iron I have found effective include avoiding beef and eating Bragg ACV, cabbage, lactoferrin, turmeric, green tea, IP6, and blood donation. Try to avoid iron supplements or iron fortified foods.

Copper also regulates iron and is antimicrobial, so consider eating copper rich foods (eg oysters, org beef liver), colloidal copper, although copper supplements are not necessarily good. Good old org chicken soup also great for viruses.

---
COVID-19: Mutations, Antibody Persistence and Immunity
Bill (Philippines) on 01/02/2021


Some worrying research is starting to emerge concerning the new mutations of COVID-19 and the apparent weak persistence of COVID-19 antibodies after recovery/vaccination. Generating antibodies against a virus after recovery/vaccination is what gives you immunity against that virus.

In a recent Oxford University study, 1317 infected and recovered health workers were observed, with their antibodies monitored over a period of 6 months in UK and the research results stated:

"The estimated mean time to loss of a positive antibody result was 137 (95%CrI 127-148) days[or about 4 months].] "

Source: https://www.medrxiv.org/content/10.1101/2020.11.02.20224824v1

The above basically means that if you either become infected and then recover from the COVID-19 or if you have any one of the COVID-19 vaccines then your immunity protection will probably only last a mean average of only 137 days before it disappears.

There is also now a lot of research that seems to confirm that COVID-19 re-infection is occurring in significant numbers in countries like Mexico, Sweden, India, Netherlands and Brazil. But, strangely, there are no re-infection figures or stats reported from the US or UK(Is that information being deliberately suppressed in the media by Vaccine Pharma?). See link:

https://www.thailandmedical.news/news/covid-19-reinfections-manifesting-more-in-recent-months, -suggesting-waning-immunity-in-some-will-it-be-more-severe-second-time-round

Israel's Hadashot 13 News channel recently reported that 240 Isrealis who were vaccinated with the Pfizer/BioNTech vaccine still tested positive for the COVID-19 virus. See link:

https://www.thailandmedical.news/news/vaccine-news-despite-receiving-covid-19-vaccines, -240-israelis-test-positive-for-sars-cov-2-and-more-cases-of-infections-emerging-in-those-vaccinated

In a recent CDC article about the newer more contagious UK COVID-19 variant(B.1.1.7), the CDC confirmed that there was a strong possibility that this mutated variant might have the ability to evade vaccine-induced immunity:

https://www.cdc.gov/coronavirus/2019-ncov/more/scientific-brief-emerging-variant.html

I honestly don't think that we will be able to properly assess or confirm how all the COVID-19 vaccines will perform for at least another 6 months. But I still believe, judging from the current evidence, that their overall performance will probably be quite poor.

---