We both used 6 drops of this type of Lugol's liquid solution in our morning cup of coffee, then put 6 more drops into a glass of water, was just plain well water from our faucet and we drank this twice again during the day...so was a total of 6 drops in coffee or water 3 times a day.
The coughing stopped on for both of us within an hour or so of taking the drink and by the fourth day the coughing hadn't came back, as well as the headache and body aches, fever, chills, just feeling totally rott'in and we felt completely well.
We didn't stop taking this for fear the virus would come back on us so we took this amount daily for a couple of weeks more. And we had no reaction from this amount of Lugol's iodine other than it killed the virus for us quickly and easily and we had no ill side effects from using it. I am not telling you to do this but just relaying my experience with using the iodine.
By the way, I'm 67 yrs old and my husband is almost 70. I read up on using this Lugol's Iodine 5% solution and many years ago this was the preferred method of healing as it kills better than any antibiotic. It said it was used for and kills viruses, bacteria, parasites and they have been researching it and say it's being used for cancers. So do your own research on it and don't believe all of those nay sayers, I didn't and I'm so glad that I used it. To each his own I guess.

Art (California) on 10/18/2020


Hi Mary Lou,

Thank you for the great feedback on your Covid-19 / melatonin experience!

Based on what you wrote, it appears that your Covid-19 "preventative protocol" was insufficient to actually stop or reverse the virus progression in your system as suggested by your steady system increase during those first 7 days.

My opinion of your preventative protocol is that most of those components are synergistic with melatonin and can improve the outcome of the melatonin treatment, but without melatonin they are insufficient and I feel that your experience adds confirmation to this theory.

From what I have seen so far with most things being tested for Covid-19, the sooner they are initiated, the better the outcome. Unfortunately you weren't able to actually take melatonin until a week had passed and this allowed the virus to multiply unabated that first week and the increased viral load seems to be confirmed by that continuing increase and worsening of your symptoms in that first week.

Studies of Covid-19 show that increased viral load equates to worsened symptoms and sometimes death, while lower viral loads equate to moderate to being asymptomatic and living.

On the 7th day, your first day of taking melatonin, you already had very significant symptoms and you only took a 40 mg dose of melatonin and that allowed you to get good sleep which is actually very good! Some people say that melatonin can make them feel tired the day after they take it, but it is a good thing to sleep and reach REM sleep where your body is able to do a lot of needed repair work.

Consequently, even though you only took 40 mg of melatonin the night before, you already felt a smidgen better the next morning which was a first! This is exactly what Dr. Neel has been reporting in his patients with noticeable improvement the day after the first dose. Dr. Neel recommends to other doctors to give their patients 1 mg of melatonin for every kilogram of body weight.

I don't know what you weigh, but 80 mg is probably close enough to that dosing schedule to work as Dr. Neel has been reporting in over 400 Covid-19 patients treated successfully so far.

On the 8th day, you actually took your first full 80 mg dose of melatonin that you planned to take. You noticed increased coughing and again, this can be a good indication because one of the first things that melatonin does is reduce inflammation in the lungs and with reduced inflammation and consequently reduced swelling in the lungs, the body will attempt to start clearing fluid and mucus buildup which would represent as increased coughing that should be more productive than previous coughing.

The symptoms on day 8 are to be expected.

Day 9, your second day at the full 80 mg dose again showed symptom improvement and that was to be expected.

You stated, >>> ' I felt fairly good, but shaky, a little dizzy, weak, tired, and coughing a little less. I reduced Vitamin C to every 2 hours.' <<<

Again, you are showing improvement at just your second day of full dosing!

One thing that has been shown by Dr. Neel and studies is that vitamin C has synergy with melatonin, so it may have been a bit premature to reduce the vitamin C dose, but that is unknown for certain in your case. Remember that your original preventative formula mostly has synergy with melatonin.

Day 10 you reported reducing your vitamin C dose even further after getting a little diarrhea. This is where the way the post I wrote on this subject gets a little harder to follow.

You see, whenever I got new information regarding using melatonin for Covid-19, I can not add that information to the original post, so I have to add it as a "reply" to the original post so if you don't read the whole original post "and" all of the replies to that post, you will not get all of the information needed.

In one of my replies I said that in later cases of Covid-19, Dr. Neel is seeing gastrointestinal issues that he did not see in his first 200 patients or so and he surmised that these gastro issues were likely related to a mutation of the viral strain. His solution to the problem was to add an antibiotic to try and kill whatever bacteria was causing the gastro issues, but you were probably not even aware of that update. Now if you were going to try to use some type of natural antibiotic to treat the diarrhea, it would probably be things along the line of garlic, Olive Leaf Extract, Grapefruit Seed Extract, Colloidal Silver etc.

Really just a personal choice based on what you prefer.Day 11 went fairly well with tiredness, a light cough to clear the lungs and more sleepiness which would all be expected on your third day at full dose melatonin. No mention of diarrhea.Day 12 sounds really good and again no mention of diarrhea.Day 13 sounds similar to day 12 and no mention of diarrhea.

Day 14 you said, >>> ' I considered myself healed at this point. ' <<<

On this point I would completely disagree. Your symptoms may have abated, but this in no way means that you are no longer sick! I think that many people think that if they have no symptoms, then they are no longer sick.

You are only on your 7th day of melatonin at full dose and you started a week later than you should have which essentially gave the virus a head start. Chances are you would have still tested positive at that point and to let up at that critical point is a mistake imo.

For myself in a similar situation, I would have continued with everything for at least a week more and I would probably gone even longer than that with the melatonin. Here is why. In the beginning of the original post I am talking about all of the damage that Covid-19 has shown in autopsies to many of the major organs and melatonin has shown the potential in other studies to help prevent or lessen this damage which can in time become long term or possibly life long damage.

It is my opinion, based on melatonin studies, that much of this damage can be prevented or reduced with longer use of melatonin after all symptoms have cleared. No mention of diarrhea.

From day 14, you skip to day 25 and I assume that you are relatively okay during these 11 days.By day 25 you have cut back on everything and are now trying different things to control the diarrhea.

I believe that the ACV with baking soda is a bad idea as you do not want to raise stomach pH as one of the purposes of stomach acid is to kill bacteria that enters the stomach with your food and imo can possibly be a reason for the diarrhea.

Eleven days with no symptoms suggests that you had the virus under control, but reducing stomach acid via your alkalizing method does not seem like a good idea imo.Unless I missed something, none of the things you have been taking seem to have strong antibacterial effects, except curcumin, but it is not well absorbed and would likely require a high dose, but I have no knowledge of using curcumin in this way.

The supplements I mentioned above, do have antibiotic effects as do others. Generally, but not always, diarrhea is caused by a bacteria and in your case you do not know the exact cause at this point, but if you went to a doctor, he might put you on an antibacterial regimen to try and kill any bacteria that might be causing the diarrhea.

ACV by itself might be helpful because of its low pH, but likely insufficient for full blown diarrhea and by adding baking soda to the ACV, you are significantly raising the pH of the ACV and possibly your stomach acid depending on what dose you have been using thus nullifying the possible benefit of the ACV.

Ideally, a visit to the doctor to take and test a stool sample to find out if it is a bacteria and which bacteria and knowing which bacteria would be very useful. With that knowledge he would know the best antibiotic to use. Failing that, you have a decision to make to either go to the doctor or decide if you are going to try and use naturals supplements with antibiotic effects on the diarrhea.

I am not a doctor and can not tell you what to do regarding the diarrhea.This diarrhea situation is questionable at this point whether it is related to Covid-19 or not because you went well over a week with no symptoms or diarrhea and Dr. Neel's reports only discussed earlier onset diarrhea which you did recover from, but those reports are not overwhelming with information.

It is entirely possible that this current diarrhea is unrelated to Covid-19 as even you thought that it might be food poisoning.

Art

---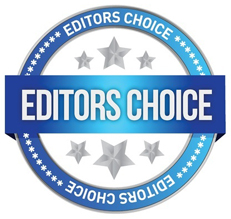 Re: Niacinamide for Alzheimer's
Bill (Philippines) on 10/08/2020


As some might know, I'm over 70 yo and I currently take high dose niacinamide twice a day at 500 mgs directly after meals. Why? Because it's one of my prime preventions/protections against Covid-19.

According to recent research from Arkansas Uni., if you take higher dose niacin or niacinamide every day, this will increase the strength of your immune system defense against all pathogens -- including viruses -- by 1000 times. That means that my own immune system is now at least on a par with any youngsters' immune system now.

I also use a teaspoon of turmeric + pepper + a tablespoon of coconut oil mixed together. I take this once or twice a day dissolved in my coffee and it isn't really any hardship at all. This is all about using a common-sense approach for anti-viral prevention.

I might've mentioned this before but I'm going to tell it again anyway.

3 or 4 months ago and over the mountains from where I live in the Cebu provinces, the prisoners in the Cebu city prisons were dying like flies from Covid-19 -- hundreds of deaths. It was truly awful. Then they started to feed the prisoners virgin coconut oil (kills the virus) with turmeric (stops inflammation, stops cytokine storms etc causing death) several times a day, every day. Because of that protocol the COVID-19 virus was completely suppressed and eliminated fairly quickly and every prisoner got well with a minimum of deaths.

This news was fully tracked and reported in all the local Cebu papers and on local TV. Now tell me -- raise your hands please -- does anyone out there reading this piece really think that we need a double blind placebo trial, which will probably cost upwards and beyond $200 million and take about six months to a year to complete, to actually prove that the turmeric and coconut oil remedy is completely safe, effective and WORKS WELL against Covid-19?

Now let's turn our attention to the drug cartel's greatest wish -- achieving fabulous wealth through WORLDWIDE VACCINE SALES.

Here is an article from the CDC:

https://www.nwpb.org/2020/09/14/a-covid-19-vaccine-may-be-only-50-effective-is-that-good-enough/

In that article, Dr Fauci even admits that the covid-19 vaccine will probably only be 50% effective. What does that mean? It means that for the 18/65 age group, out of 100 people that receive the COVID-19 vaccine, only 50 people will actually achieve immunity. And if you are 65 or over like me then that also means that only about 30% (30 out of 100 older people) will be able achieve immunity when they take the vaccine. Do those vaccine statistics -- from Dr Fauci -- make you or your family feel warm, cosy and well protected against Covid-19? Well does it??

I also did some digging into the ordinary flu vaccine statistics. What I found was that vaccine statistics vary a heck of alot. For instance when I checked the CDC ordinary flu yearly assessments for 2010 I found that the flu vaccine that year had an effective prevention rate of 60% for the 18/65 age group. But when I checked the 2018 CDC flu assessment the prevention rate was only 29% !! I mean, jeez, if they can't even get the common flu vaccine consistently right then what chance is there for ANY covid-19 vaccine succeeding??

And Dr Fauci also mentioned in that article that they would need a prevention rate of at least 75% to get rid of the covid-19 virus completely. That's another lie. The covid-19 vaccine would have to have at least a 98% prevention rate to stand any chance whatsoever of completely eliminating the covid-19 virus, any fool knows that.

And I haven't even mentioned all the dangerous adjuvants or additives that are so commonly used in vaccines these days -- like thimerosal(50% mercury), formaldehyde, aluminum, msg, antibiotics, polysorbate 80, egg protein, rogue nano-pathogens(like Guillain-Barre virus) etc, etc.

---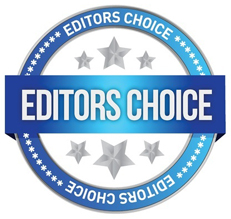 Alkalization by Lemon-Tomato Tea for Covid-19
P. Raghavan (Virudhunagar, Tn, India) on 10/08/2020


ALKALIZATION BY LEMON-TOMATO TEA FOR COVID-19.

Coronavirus is very sensitive to the pH value of its environment.

There is an article available in the net titled ?Conformational change of the Coronavirus Peplomer Glycoprotein at pH 8.0 and 37 degree centigrade?.

According to this article, the coronavirus was quite stable at pH 6.0. This means the coronavirus count will not change appreciably at pH 6.0. But the coronavirus was rapidly and irreversibly inactivated by brief treatment at pH 8.0 at body temperature. The above article is associated with another coronovirus strain (not the coronavirus strain associated with COVID-19). But it gives some idea about coronavirus. If the pH level is less than 5.0, coronavirus will multiply very fast. There is a need to alkalize the body so as increase pH level of the body for treatment and prevention of COVID-19.

There is another article available titled ?Testing Your First Morning Urine pH?. According to this article, if the first morning urine pH level is between 6.5 and 7.5, then overall cellular pH of the body is appropriately alkaline. Pocket pH meter is available online for about US $ 20 and it may be used to measure morning urine pH level.

A powerful alkalizing tea can be made using tomato, garlic and lemon juice and it is called Lemon- tomato tea. It is very similar to Jean?s tomato tea. Tomato is rich in potassium, magnesium and antioxidant ?Lycopene?. Garlic is rich in calcium, iron, potassium and zinc. It is also antiviral. Lemon juice is rich in citric acid (Vitamin C), potassium and magnesium. Lemon tea can be made as follows: To make one cup of this lemon tea, put 2 tomatos and 3 gloves of garlic after washing in a blender and then add lemon juice from one half lemon. Make a paste and then add water to bring it to one cup. Boil this liquid for about ten minutes and drink this lemon tea. It can be used as follows:

TREATMENT FOR MILD TO MODERATE COVID-19.

Consume one cup of this lemon tea in the morning, another cup in the afternoon and another cup at night. If one has a pH meter, then adjust the quantity of lemon tea consumed so that the morning urine pH level is between 7.0 and 7.5.

PREVENTION.

Consume one cup of this lemon tea in a day for about 3 to 4 days in a week. If one has a pH meter, then adjust the quantity of lemon tea so that the morning urine pH level is between 6.5 and 7.5.

I hope the information provided here will be useful.

Best wishes.

P. Raghavan.

---
Back to Coronavirus Page