I mix I ounce of h 202 / food grade 35 % hyd, peroxide with 11 ounces of water /distilled/. Also use q tip put some in each ear some up each nostril. I have not had flu or even a cold in 5 years.
Klaserie (UK) on 06/01/2016: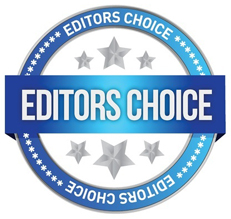 To Start with, the UK has put a ban on 35% Food Grade H2O2, with a two year prison sentence if you are found in possession.You can only purchase the 35% FGH2O2 with a government license.

On visiting South Africa, I freely bought it and the distilled water to take the dosage as laid down in Bill's book. I managed to get as far as 22 drops in 12 fl.ozs (UK) of distilled water. That was on day 14 of the schedule. I had to quit as I kept throwing up, later I found out why, it is very hard to know when your stomach is completely empty, because at this high dose, the stomach must be completely empty. However not to be put off completely, I reduced the 35% down to 3% with distilled water 11 to 1 total 12, 11 being distilled water and 1 the 3%.

I am using an altrasonic nebulizer ( Beurer IH 40 ). The best thing I ever bought, it is almost silent, so it can be used at night without disturbing your partner. My oxygen transfer reading had dropped from 98 to 95 in less than 6 months, before I started the inhaling treatment. I am pleased to say that my readings have improved back to 98/99. I started the treatment with 10 minutes 3 times a day, for 10 days, then I increased the time to 15 minutes 3 times day, for 10 days, I am now on 15 minutes 4 times a day.

I have informed my doctor and COPD nurse of my actions, they were both astonished when I presented the benefits of FG H2O2.They had no answer to my actions. I told them I had stopped taking my inhalers, I don't need them. I will continue until August 2016, then I will have a comparison check up of January 2016. I have read most of the comments here on this site. I sleep up to 10 hours without any problem, and get up at 6 am twice a week to go fishing, I can still lug my fishing gear around, although I do get out of breathe, however my recovery time is getting better by the week.
---
Pat (Erin) Dooley (Pensacola, Florida) on 05/29/2016:


Better But With Side Effects


I have sung the praises of hydrogen peroxide for years. It literally cured me of COPD. Everything good you read about it is true.

However, this one little matter: I began to have a black tongue and have had it now for some years. I wrote in here at the time I was helped with the COPD that I did seem have a black tongue and no answer for it, but I said "if that's all I have to pay for the cure, fine by me." But all these years later, I got the answer. It's the peroxide. It affects some people that way. So I'm back to what I said years ago - "If my only problem is black tongue, but cured otherwise....fine by me."
---
Anne D. (Kenya) on 08/10/2015:


My husband was diagnosed with stage 4 COPD in December 2014. He started on H2O2 that Christmas and is still going. He stopped the peroxide in the following March and after a rerun of hip surgery caught a cold which resulted in atttacks of both viral and bacterial pneumonia in five weeks. We thought he wouldn't make it. He went back on the peroxide and at 80 is still able to run his little business repairing antiques and other furniture (He has workers to do the actual repairs but supervises everything).

He is on about 12 drops twice a day diluted according to the protocol and also nebulizes 3ml 3% twice a day and has a humidfier with an even more dilute solution running all night. He is on an oxygenator at night but can manage if there is a power cut.

I think it is the peroxide that has kept him alive and well enough to still enjoy life and feel useful.
---
Steve (Ks, US) on 01/29/2015:


For my COPD, I put about twenty drops of 35% HP with my cpap water and it works great.

Also, my doctor told me to take 3 capsules of cayenne pepper plus apple cider vinegar. I have seen improvements.
---
Davegto (Michigan, US) on 11/17/2014:


I've used food grade h2o2 for copd and had some success- need to get more and try again-it is almost elusive to obtain!!

One compound pharmacy had to ask the boss if they could sell it as... they use h2o2 to make a lot of medicine! I got some from them-expensive-then contacted a BIG wholesale chemical company that gave me a pint or 2 for free as they sell it in 55 gallon drums-not too drastic for so much!

It does oxygenate and many diseases cannot live in an oxygen rich environment.

It may have some side effects that are not that nice- so watch out and I'd say (altho I am NOT a physician at all), use in moderation and probably not needed long term-continually. Experiment a little- see how you feel, I wager it will help in the right dose and over X amount of time depending on your condition

Good Luck!

On another note - if you do have any further knowledge of h2o2 effects on hemochromatosis PLEASE email me asap

Dave: gnomad56 (at) gmail [dot] com
---
Faye (Nc) on 05/28/2014:


For my COPD, I use food grade Peroxide. It is 35% so it must be diluted. 1 drop of peroxide to 11 drops of water gives you about a 3% solution. Also, use purified water. I'm using 3 drops peroxide with 33 drops water in a nebulizer. I'm much better than I was. It's not a cure but it sure helps.
---
Richard (Ca - California) on 03/23/2014:


I have been using 35% food grade hydrogen peroxide for my copd and it has all but gone completely. I put 3 drops of hydrogen peroxide in a 8 oz glass of water and drink it three times a day adding one drop daily until reaching 25 drops and then staying on 25 drops for 5 days and then working back one drops less each day until I reach 3 drops daily for one week. and then check your status.
---
Greg (Bristol, UK) on 09/09/2012:


I am trying to find out whether inhaled H202 (through a pump spray or nebulizer) mainly benefits COPD sufferers with mucous/phlegm problems or whether H202 delivers a generally beneficial effect. This is because I have moderate/serious COPD and have no apparent phlegm problems (at least I don't cough anything up) : I have been inhaling 3% H202 (reduced from 35% FG ) for some weeks with minimal effects.

Could people reply with a brief message saying if they inhale H202 with a pump spray or nebulizer, whether they have phlegm problems and the effect?
---
Billy (Lancaster, Ca) on 08/31/2011:


Hi, I emailed Bill about using hp and as yet have not received an answer from anyone, can you please tell me what kind of information he needs before he will reply?
I started taking 3% drug store hp and still using my copd meds ( advair & combivent inhailers) and the last two days I have been very shaky and had problem with nerves it only lasts a few hours but I am concerned should I stop using hp?
My husband started at same time I did and feels burning in chest. Please let us know what we should do. Thank you Billy