In researching my options, I found the idea of using DMSO and Colloidal Silver in a nebulizer. I mix 7 cc of Colloidal Silver, 3 cc DMSO, 3 cc distilled water. This mix lasts me for 6 treatments, plus a little. I do three or four treatments a day with 2 cc of my mixed solution. When I started the Silver/DMSO treatments I stopped ALL of my asthma COPD meds. I have used my inhaler once. I have been doing this new regimen for 4 days. The phlegm is slowly coming up. I feel better than I have in months. I have an appt. with my GP next week. I hope he hears better lung sounds. My next apt with my Pulmonologist is next month. I will try to repost as time goes on.

Maggie (Orlando, Fl, USA) on 01/01/2013


I posted two years ago, when I began inhaling H2O2 for COPD. I had been terribly sick for over 15 years and was suffering for nearly six months of the year with chronic bronchitis and pneumonia.

I started with Bill Munro's inhalation method and I am now using between 3 and 5 ccs of .5% (1/2 %) food grade hydrogen peroxide (diluted with distilled water) daily via nebulizer. I have had only two short episodes of bronchitis in two years (and no other illnesses at all)!

I am not a healthcare practitioner, but have been doing exhausting amounts of research and have found a lot of important info I would like to share.

1. You should always use food-grade H2O2 when possible and it should only be diluted with distilled water. (care should be taken when diluting, it is caustic at anything over 3% and WILL burn you). If food grade is not accessible or you don't trust yourself, use the stabilized type (brown bottle), but know that it has additives that can affect you negatively. I used the stabilized type for about a year with no adverse effects and Bill Munro has been using it forever.

2. The food-grade is more potent than the stabilized even at the same diltuion. The dilution I have used (and recommended to hundreds of people) is:

3% stabilized or 2% food-grade for mist inhalation and for anything topical (ears, cuts, etc.).

1% stabilized or .5% food-grade for nebulizer treatments.

3. Many people would like to take H2O2 internally for almost any ailment. I believe it will cure ANYTHING! However, you should know that it is not as simple as putting a few drops in water. There are many foods and meds that interact with H2O2 and you can get quite sick. In "The One-Minute Cure" by Madison Cavanaugh, there is a great chart with dosages and recommendations for detoxing, etc. You can also read about what foods, medicines, etc. to avoid.

4. Speaking of books on the subject, "Hydrogen Peroxide Medical Miracle" by William Campbell Douglass is also a wealth of info. I have also recently downloaded a free Kindle book "Hydrogen Peroxide Miracle Healers From the Kitchen" by Sharon Daniels. It is a short e-book. It appears that this author has condensed other author's info into a quick read. It doesn't really give specifics on how to use H2O2, but it's great for some very interesting facts.

I hope that this info can be posted for others, so that they can take advantage of this amazing and inexpensive cure for almost any ailment out there.

Be well, Maggie

---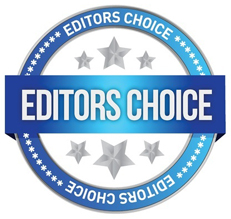 Hot Cooking Spices for Copd and Chronic Bronchitis
Rick (Boscawen, NH) on 06/22/2009


Spices and COPD, Chronic Bronchitis:

A year ago, I was diagnosed with chronic Bronchitis - COPD, so severe that my ears turned blue from lack of Oxygen. My blood pressure was very high, too. The DOT immediately yanked my Health card for driving truck. When I went to the Dr. my Oxy saturation level was 81. He put me on an inhalor and I had to use a Nebulizer several times a day. Nothing really changed. I could breathe a little better, but was still able to walk only for short distances.

I love to cook, and tried to think of the healthiest people that I know. I started cooking with spices from China, India, and other Asian areas. I use curry powders (in various heat ranges), Turmeric, Cayenne, Garlic, Ginger, Paprika, Mustard, Wasabi, and others. I use one or more of these ingredients in every meal, and most snacks, that I cook.

About two months ago I had a physical, blood work, and EKG in preparation for surgery. My lungs no longer "wheeze" (I do have a bad day once in a while...but not DAILY); my blood pressure was normal; my Oxy sat level is 95 to 97 percent; (both) Cholesterols were at healthy levels, and, except for my COPD, I am as healthy as can be! The best result of eating all that good, spicy-hot, healthy food is that I can walk at least a half a mile without "running out of breath."

I have NEVER posted to any Website but feel that people should be aware of the benefits of spices and herbs. I have now found a local store that sells 1 pound packages of spices, instead of paying $4 to $7 in grocery stores for those little bottles. The savings are phenomenal. This is the best site that I have found that re-enforces my belief in hot foods. Thank you EARTH CLINIC.

---
Back to COPD Page