Marsiane (Suriname) on 12/11/2017: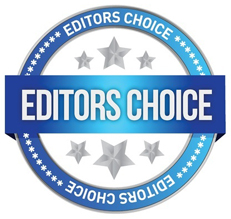 Hi, over the past 5 years I have struggled with high cholesterol also. Last Friday I had my annual check up and today I got my results. I was ecstatic to learn that my cholesterol has been reduced significantly and I feel much better. My doctor advised me to eat raw oats. I tried that, but I find it exhausts me. So since a couple of weeks, I start my day with a mug of hot/warm water with a tablespoon of apple cider vinegar (not advised by my doc).

Meanwhile, I soak raw oats in just room temperature water, so I can chew it down easily. After my ACV-water, I continue with my oats in water and after that I take 1 brazil nut. After that I take a small serving of full fat yogurt spiked with 6-8 crused raw almonds, 1 banana, 2 tbs chia or flaxseeds, half a handful of raisins and 1 tsp of raw honey. Also, after every meal, I drink/eat 2 tablespoons of raw oats, again soaked in water.

I don't know if the last also contributes to my lowering cholesterol which is now a 5.88 (HDL). I strive to reach my 5.00 mark and lower. I have drastically cut down on sugar in my diet and cook also with EVOO (just 1 tbs, only if necessary) and butter. Margarines and other vegetable fats, except EVOO I absolutely do not use anymore, because studies have shown them to be very harmful to the body. I also incorporate more fruits and salads to my diet. I hope I have helped you in your journey to finding a good routine to lower your cholesterol also. I suggest you also do a total medical check-up before starting to change anything, so you can verify your progress better. I root for you.