I tried this method with success. Here's what I did...
I used 2 drops of organic baby shampoo, 1 tablespoon of Epsom salts dissolved in 1/2 cup hot water, or microwave it.
To apply dip 2 cotton round makeup pads into the heated solution, squeeze excess liquid & place on closed eyes. I then placed a heated, in microwave, damp face washer folded over & then a small heated wheat bag to hold it in place, lie flat for 10 mins AM+ PM. The wheat bag held it's heat for 10 mins easily.
By Day 2 I was feeling less desperate & I have continued for a week and I now have almost normal looking eyes, apart from my pesky glaucoma!!! If you don't have a wheat bag, buy an old pair of corduroy trousers from an op shop & cut the legs into pieces, sew & fill with wheat, which can be bought loose very cheaply...hand sew end to finish. Also it doesn't work as well without the baby shampoo, go for a soap & sulphate free brand. Best of luck...🎆
Circuitrider (Hawaii) on 11/18/2015: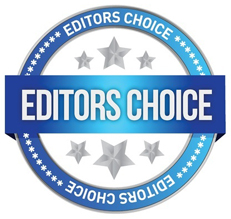 After dealing with blepharitis for about two years, I feel that I finally found a treatment that works for me. After poring over literally hundreds of posts on different websites and trying numerous treatments - the simplest has proven to be the best.

The problem with blepharitis is as soon as the infection occurs, the immediate reaction is to get rid of it quickly even to squeeze the infected gland and/or eyelid to remove the stye. As many of the previous posts already indicated, this only worsens the condition.

For many with blepharitis, as it was with me it meant keeping up with the condition every single day. I found that I had to keep a close eye on my eyelids to watch for any sort of inflammation or swelling that indicated that an oil gland was blocked. If there was any swelling, redness or indication that a meibomian gland had become blocked I would have to intensify the treatment.

Here's the treatment that I have been using and it is now worked for over a year now with no serious reoccurrence of infection:
microwaveable eye warmer with beads, (never bother with a single eye warmer) usually obtained at a local drugstore for about $10
Epsom salts - about 2 tablespoons
Baby shampoo - 5-6 drops (don't get cheap off brands, they sting)
About 2 cups of water
Small towel to just wrap around the heating pad
Heat up the water in a small bowl along with the Epsom salts and baby shampoo. Takes about 45 seconds by microwave. Heat up the beaded mask for your eyes takes about 20 seconds in the microwave. Then take the small towel and soak it in the solution and then wrap it around the beaded eye mask. The heat will last a good five minutes or so. Then if you want to go a full 10 minutes you can heated up and repeat the process one more time. It seems that if you're in the middle of dealing with an infection that a full 10 minutes does work better. This process softens the congealed oil's in your oil glands, it allows them to drain which is what you need to have happen.
The eyelid will immediately feel better. If there is a small white spot on the eyelid you will notice that eventually it starts to go down. As you may already know Epsom salts are used to draw out infections, and it feels really good on your eyelids even if you didn't have this condition. But it takes time to reduce the swelling. If you wake up in the morning with a crusty feel in the eyelid that means that the eyelid is draining, and that's a very very good sign. If you catch it early enough it will only take a few days and the infection will go away completely. Here's something else that seems to work well for some reason, if you can soak your eyes in the evening at about six or seven in the evening, and then again just before you go to bed, it seems that it really helps the eyelid to drain if you're dealing with an ongoing blockage.
I would like to add a few things that I feel do not work. Often you will read where just putting on a hot cloth is suggested but it doesn't get hot enough long enough to do any good. It is basically ineffective. Also taking a hot shower doesn't really get enough heat to where it needs to be. Also you will hear comments where you should heat the pad to where you can barely stand it, but you only need to heated to about 40° C. Hotter could be damaging. Some will say that it's not necessary to use any kind of solution, that it's just the heat, but the solution does cause better contact with the heat and the salt can have a therapeutic effect as well as the soap on the eyelid. I've also tried some other oils and other substances on my eyelids which only burn and perhaps could even damage your eyes. Unfortunately in talking with doctors about my eyes, they usually pass it off is no big concern which is a little bit annoying and simply say just soak your eyes. While that is basically true you have to approach it the right way for it to actually work.
Another device that I have used that is very helpful is an electric eye warmer that connects to USB port, especially designed for treating blepharitis not the usual eye warmer that might be commercially available. There's only one on the market that I have found and finally it past all the testing and is now available. I use every night in treating my eyes which is an alternative to the heated solution and eye warmer when not dealing with an infection.
So in conclusion, it takes 2 things, persistence and patience to deal with this condition as I have learned through experience. If you keep up with the condition of your eyelids, then you will not have to deal with embarrassing styes or chalazions when the stye gets to a larger size and takes much longer to heal. Incidentally, using the above method I have been able to heal chalazions in the same way, it just takes much longer. But with patience, you will eventually completely heal the eyelid.