Marj (Deer Park, Ny) on 02/28/2017: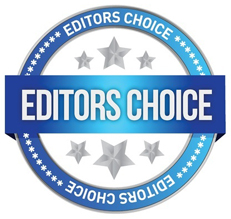 I had painful dry eye/blepharitis. Went to a dry eye "expert" and went back and forth with all kinds of prescriptions that I am sure made things worse. After over a year of that nonsense, I did this:

I put a heated gel mask over my eyes when I woke up and before I went to bed. That helped "melt" the plugged up gunk clogging the oil glands on my lash line. Importantly, after warming up the lash line for about 15 minutes, I washed my eyelids with baby shampoo. That helped to further break up and dissolve the gunk build up. Finally, the third part of this process is to take a dot of castor oil (organic, hexane free, cold pressed), and swipe your eyelids with it.

My eyes felt better immediately. It took a week or so to see an uninflamed eye margin. Since my gunk is all cleared out, I only use the castor oil. I swipe my eyelids with it before I go to bed. My eyes are perfect. I've been back to the dry eye "expert" for a complete exam to see if the castor oil might be doing something bad to the insides of my eyes or something. No. They are perfect.

I will never stop putting a drop on my lash line every night. Honestly, when I was suffering with dry eye, I thought I would have it forever. I was depressed. I couldn't wear eye makeup for a year. My eyes hurt like hell just from air! I was constantly putting drops in my eyes. That helps the symptom temporarily. For me, the cause was clogged up oil glands related to my lashes. Why that happened in the first place, I have no idea. But now, I am fine. If anyone can take what I've shared and heal themselves as I have, I'd be real happy about that. Good luck!!!!
---
Kathryn4 (Maryland) on 01/18/2016:


Castor oil for blepharitis - I am sure it was beneficial for me short term, but I had to stop it completely as it made my eyes red around the skin area.
---
Jaime G. (Montrose, Co) on 02/10/2015:


Maryalice, how weird. I live in SW Colorado and am moving to Oregon soon to be near 2 of my kids. I just got Blepharitis the first time last year and today is the third time I've had this annoying condition. I keep it at bay by using a lotion I have with tea tree oil as the main ingredient. I went to Arizona over the weekend and did not bring my lotion. Guess what I woke up to Monday morning?
---
Maryalice (Eugene, Or) on 09/27/2013:


I tried putting castor oil in my eyes for a couple weeks. At first, I thought it was working, but then my eyelids became puffier. Very sad this did not work, because at first my eyes themselves felt so much better. I am 43 and I thought I was relatively healthy - not on any prescriptions, but for some reason I have not had any luck with getting rid of this blepharitis/dry eye issue. I even moved from SW Colorado to Eugene, OR for more moisture! I may try the castor oil again, but would love if someone would post additional remedies - homeopathy, herbs, etc. Also, my blepharitis is just redness, I can't see any scaling, but it does cause red, dry eyes.... doesn't help that I am a computer programmer.
---
Nakedbigfoot (Eureka, Ca, 95501) on 12/11/2011:


I also had terrible eye pain-mucus, redness, unbearable itchiness.... I thought it was pink-eye, except for it lasted 11 days!! So I finally saw an opthomologist who diagnosed me with Blepharitis (super irritated angry eyelids that don't produce enough oil).

The eyedrops he gave me worked alright; but my eyes would still "flare up" and become extremly irritated. My eyes always seemed to have a red tinge to them-which really really annoyed me.

I tried castor oil, and after only a few nights it seemed to provide a lot of relief! I use a cotton swab to dab the oil on my eyelids, and drop a few drops into my actual eye before bed. It does blur your vision a bit, so before bed is the best option.

:D
---
Matt C (Phelps, Ny) on 07/09/2011:


I have tried the hot towel method with no results. It is too hard to maintain the heat and moisture at the levels needed. What I have found effective is using castor oil; I found a good video on youtube that elaborates.