I put a heated gel mask over my eyes when I woke up and before I went to bed. That helped "melt" the plugged up gunk clogging the oil glands on my lash line. Importantly, after warming up the lash line for about 15 minutes, I washed my eyelids with baby shampoo. That helped to further break up and dissolve the gunk build up. Finally, the third part of this process is to take a dot of castor oil (organic, hexane free, cold pressed), and swipe your eyelids with it.
My eyes felt better immediately. It took a week or so to see an uninflamed eye margin. Since my gunk is all cleared out, I only use the castor oil. I swipe my eyelids with it before I go to bed. My eyes are perfect. I've been back to the dry eye "expert" for a complete exam to see if the castor oil might be doing something bad to the insides of my eyes or something. No. They are perfect.
I will never stop putting a drop on my lash line every night. Honestly, when I was suffering with dry eye, I thought I would have it forever. I was depressed. I couldn't wear eye makeup for a year. My eyes hurt like hell just from air! I was constantly putting drops in my eyes. That helps the symptom temporarily. For me, the cause was clogged up oil glands related to my lashes. Why that happened in the first place, I have no idea. But now, I am fine. If anyone can take what I've shared and heal themselves as I have, I'd be real happy about that. Good luck!!!!

Circuitrider (Hawaii) on 11/18/2015


After dealing with blepharitis for about two years, I feel that I finally found a treatment that works for me. After poring over literally hundreds of posts on different websites and trying numerous treatments - the simplest has proven to be the best.

The problem with blepharitis is as soon as the infection occurs, the immediate reaction is to get rid of it quickly even to squeeze the infected gland and/or eyelid to remove the stye. As many of the previous posts already indicated, this only worsens the condition.

For many with blepharitis, as it was with me it meant keeping up with the condition every single day. I found that I had to keep a close eye on my eyelids to watch for any sort of inflammation or swelling that indicated that an oil gland was blocked. If there was any swelling, redness or indication that a meibomian gland had become blocked I would have to intensify the treatment.

Here's the treatment that I have been using and it is now worked for over a year now with no serious reoccurrence of infection:
microwaveable eye warmer with beads, (never bother with a single eye warmer) usually obtained at a local drugstore for about $10
Epsom salts - about 2 tablespoons
Baby shampoo - 5-6 drops (don't get cheap off brands, they sting)
About 2 cups of water
Small towel to just wrap around the heating pad
Heat up the water in a small bowl along with the Epsom salts and baby shampoo. Takes about 45 seconds by microwave. Heat up the beaded mask for your eyes takes about 20 seconds in the microwave. Then take the small towel and soak it in the solution and then wrap it around the beaded eye mask. The heat will last a good five minutes or so. Then if you want to go a full 10 minutes you can heated up and repeat the process one more time. It seems that if you're in the middle of dealing with an infection that a full 10 minutes does work better. This process softens the congealed oil's in your oil glands, it allows them to drain which is what you need to have happen.
The eyelid will immediately feel better. If there is a small white spot on the eyelid you will notice that eventually it starts to go down. As you may already know Epsom salts are used to draw out infections, and it feels really good on your eyelids even if you didn't have this condition. But it takes time to reduce the swelling. If you wake up in the morning with a crusty feel in the eyelid that means that the eyelid is draining, and that's a very very good sign. If you catch it early enough it will only take a few days and the infection will go away completely. Here's something else that seems to work well for some reason, if you can soak your eyes in the evening at about six or seven in the evening, and then again just before you go to bed, it seems that it really helps the eyelid to drain if you're dealing with an ongoing blockage.
I would like to add a few things that I feel do not work. Often you will read where just putting on a hot cloth is suggested but it doesn't get hot enough long enough to do any good. It is basically ineffective. Also taking a hot shower doesn't really get enough heat to where it needs to be. Also you will hear comments where you should heat the pad to where you can barely stand it, but you only need to heated to about 40? C. Hotter could be damaging. Some will say that it's not necessary to use any kind of solution, that it's just the heat, but the solution does cause better contact with the heat and the salt can have a therapeutic effect as well as the soap on the eyelid. I've also tried some other oils and other substances on my eyelids which only burn and perhaps could even damage your eyes. Unfortunately in talking with doctors about my eyes, they usually pass it off is no big concern which is a little bit annoying and simply say just soak your eyes. While that is basically true you have to approach it the right way for it to actually work.
Another device that I have used that is very helpful is an electric eye warmer that connects to USB port, especially designed for treating blepharitis not the usual eye warmer that might be commercially available. There's only one on the market that I have found and finally it past all the testing and is now available. I use every night in treating my eyes which is an alternative to the heated solution and eye warmer when not dealing with an infection.
So in conclusion, it takes 2 things, persistence and patience to deal with this condition as I have learned through experience. If you keep up with the condition of your eyelids, then you will not have to deal with embarrassing styes or chalazions when the stye gets to a larger size and takes much longer to heal. Incidentally, using the above method I have been able to heal chalazions in the same way, it just takes much longer. But with patience, you will eventually completely heal the eyelid.

---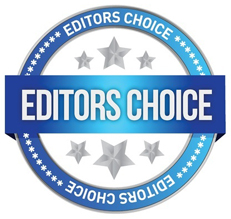 Manuka Honey is Miracle Cure for Blepharitis
Karl (Bellevue, Wa) on 01/04/2015


So, my wife, Julie, has been dealing with blepharitis for 14 months now. It started with a flaky, itchy rash (like eczema) on her upper eyelids and then it spread to her lower eyelids. It would also cause her left eye to water and tear up. She went to an allergist, a dermatologist and a esthetician to seek treatment. She tried creams, ointments, steroid creams, air purifiers (in case it was caused by an airborne allergen) and vitamin therapy. On a few occasions, it went away and then came back even worse. Needless to say, she was getting enormously frustrated that this condition might go on forever since nothing that the doctors prescribed was working.

I started looking for alternatives for her and came across a few people touting the claims of Manuka honey. The more I read up on it, the more I was convinced that it might do the trick. We went to Whole Foods and bought the most potent manuka honey we could find (+16). A higher number means higher potency. It was an expensive jar of honey, and if we were going to eat it, it would be nuts, but this was medicine. Julie put it on for 10 minutes at a time and left it on lightly overnight and, after one night, the upper eyelid inflammation and rash was GONE! After 48 hours, the entire thing was gone. She burst into tears after the first morning and is just absolutely stunned by how fast it worked and how effortless the application is. No side effects, no danger of a chemical in the eye...just all natural pure manuka honey did the trick.

If you are in that same boat and nothing is working for you, I highly recommend that you give Manuka Honey a try. It's really a miracle cure for this condition.

---
Back to Blepharitis Page