Mike (Abington, Pennsylvania) on 12/17/2015


Kate from New Zealand Apple Cider Vinegar's protocol post on?08/19/2015 is very good. It works. I followed her methods, and received similar results. I would like to add a little more detail that may address some other questions/concerns throughout, as I've read virtually everything on here while I was administering ACV on a BCC raised/waxy lump on the center of my nose. Here's the history:

A few years ago, I went to the dermatologist for a small scar on my nose that would repeatedly heal and then bleed if bumped. The doc took one look, made no fuss, and blasted it with liquid nitrogen to freeze it off. I thought this was the end of it, and after a week, all seemed well. It returned. Back to the derm office for another treatment. This time, they prescribed Fluorouracil 5% topical cream, and mentioned something about a possible biopsy if it persisted. The Fluorouracil burned and made the spot red and nasty for weeks. It sort of cured it. Only within the last few months did the lump appear again, and I wasn't feeling visiting the derm office again; so I found Earth Clinic and decided to give Apple Cider Vinegar a go. Here's what I did:

Began on a Friday morning around 9am. I used an organic ACV with "the Mother", cut a cotton ball into small wads to fit across the site. A cotton wad saturated with ACV will stay stationary until it dries. I replaced the wad every hour. After the second hour, as Kate mentioned, the center of the BCC turned black, encircled by a white ring. I followed this procedure for nine hours, changing the wad every hour (fortunately, I work from home, so I didn't have to concern myself about appearances). After 6:30pm on Friday evening, I left the site alone. The scab maintained the dark brown/black center with a white outer rim (beyond that was redness). I woke in the middle of the night, and secured a cotton wad with a bandaid and went to sleep (about five hours).

Saturday morning, I began replacing the wad every hour for four hours. I stopped between 11am through 3pm. Then applied the wad for another four hours until 7pm. The site maintained redness and the scab, the white ring with the black center. Woke up early Sunday morning and for the next five hours replaced the ACV wad every hour again. I also purchased Hydrogen Peroxide 3%, as I read other folks used that as a support, and began dabbing a qtip on the site before replacing the ACV wad on Sunday morning. I stopped from noon through 4pm and began again until 8pm. At this point, the site around the scab became really red and sensitive.

Around 5pm on Sunday afternoon, I began applying an all natural Vitamin E cream and Aloe Vera gel to help with the redness. While applying the cream, I brushed the scar off and it revealed a decent size indentation/hole. The entire site around the indentation was white and outside was red. I had the sense that the ACV did its job and was in the clear. For the next few hours, the ACV really burned/stung. I used the Hydrogen Peroxide 3% very sparingly too.

I was a little concerned, as I was left with a indentation/hole in the center of my nose, but I trusted the process. I also sensed this was the end having to soak a cotton wad in ACV; so I did not use ACV or secure a wad on the site over Sunday night. Monday morning, I began the process of administering Vitamin E and Aloe Vera gel on the site to promote healing, and to reduce the redness. Fortunately, overnight, a whitish (healthy looking) scab formed, covering the indentation/hole which was a comfort. A few other little whitish scars formed around the main site where the BCC was; so from what I read, this must have been "tentacles" that would be no more through this protocol.

I duly persisted a few times a day with the Vitamin E and Aloe Vera gel combo through Wednesday evening, along with some quality organic essential oils with a coconut oil base to cool the redness, as I had them laying around and figure it couldn't hurt. During one application, I brushed off the whitish scab and the indentation/hole was about 97% closed! Also noticed a little flaky skin where a tentacle was. I ever so gently worked it across the site, and it remove a layer of dead skin along with two dark spots, revealing perfectly healthy pink skin underneath! After, I washed my face with a Coconut/Olive oil soap.

Thursday (day 6) and the site, while it is pink due to the new skin, the spot in the center is 99% closed and won't be noticeable, I'm sure in a day or so. Thank you all for sharing your healing process with BCC. I hope my sharing helps others who choose the ACV protocol to assist in their healing.

Stick it out during the first couple days of dealing with skin discoloration, redness and stinging. The second day, when applying the ACV wad, I had a dull nagging headache throughout, which I knew was a result of the ACV getting it done. ACV is magic! I hope you have as much success as I've had with this protocol.

---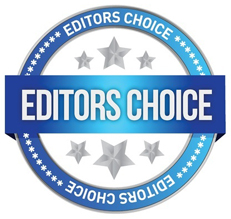 Apple Cider Vinegar for Basal Cell Carcinoma
Northern Peach (Montreal) on 10/30/2015


For years, ever since an intensive stint working in the sun, and despite using sun block, I had recurring basal cell carcinomas on my forehead. I used a Retin-A cream by prescription but when the pharmacy could no longer supply it in any strength that had an effect, the bcc spots got bigger and multiplied. I had surgery at one point, and still have a significant scar, so wanted to avoid this.

I saw on Earth Clinic people had used Apple Cider Vinegar for this and gave it a try. I had one large white smooth bcc spot which had been resistant to the cream for about 2 years. I started applying organic ACV with a cotton ball to the spot at night before sleeping. The first night I taped the saturated cotton ball onto my forehead, after that I just gently rubbed the ACV on before bed, not rinsing.

After the first two days, the spot opened up and was quite red. I also noticed that in a circular pattern around it, about an inch away, several tiny red spots emerged and formed small scabs. I was a little concerned but continued a few more days, and used a bit of organic coconut oil on it to sooth the redness, and the spot scabbed over (about day 4). After 6 days of this treatment, the scab fell off and I noticed that in the tiny hole which had opened up in the center of the spot, there was a good sized brown waxy ball. I pressed very lightly and the wax ball popped out. Immediately the hole closed up and became almost normal pore-sized, no bump whatsoever! I soothed my whole forehead (the surrounding tiny scabs had also fallen off and left no marks) with the coconut oil and within another day it was as if I had never had a basal cell carcinoma there.

No recurrence either in 4 months - once I had a red mark I thought might develop in a different part of the forehead, but applied the ACV and nothing came of it. This is after years of "chronic" basal cell carcinoma, according to my docs, so I am quite impressed by these results.

---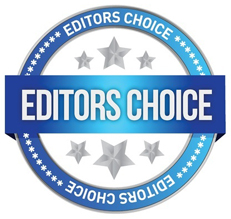 Apple Cider Vinegar Cured Basal Cell Carcinoma
Kate (New Zealand) on 08/19/2015


Seven days ago I visited my GP to have another sun damage spot frozen off, this time from my nose. I'm 56, fair skinned, and have suffered the embarrassment of a flamboyantly sunburned nose more times than I care to recall. It was a tiny 2mm, raised lump, pinkish, bled if I knocked or rubbed it accidentally. GP looked at it with his magnification, said it was a basal cell carcinoma, couldn't be frozen, needed a biopsy, then surgical removal! ... Not impressed.

I immediately went online to find natural treatment, found this website, and was amazed by what I read.

To the pantry, to the Apple Cider Vinegar.

The biopsy was booked for the end of the month, 18 days away. I thought that maybe by then there may be some improvement.

I used a cotton bud with ACV every hour or so until bedtime, then stuck a small cotton wool pad soaked with ACV on the offending object, and held it on with a band aid. Removed it some time in the middle of the night, been on for 4 hours or so.

The first 2 applications with the cotton bud turned it blackish, and it started to scab. That was last Thursday afternoon.

I continued to repeat the exact process for the next 4 days. By then a scab had formed around the 2mm BCC, so the scab it's self was about 1cm round, with a blackish centre. The edges looked red and angry. The vinegar caused stinging, a little throbbing, none of which lasted more than 10 mins or so, totally bearable, and I'm a wimp with zero pain threshold!

On Tuesday I stopped the vinegar, thought I'd let the scab fall off, then see whats underneath. I gently rubbed an all natural vitamin E cream on the scab and surrounding area a couple of times a day.

Today is Thursday 7 days later. The scab washed off in the shower this morning. Underneath is healthy pink skin, no raised lump, just the tiniest hole where the BCC was. It's gone!!

I'm blown away. I'll keep an eye on it, but it seems to have vanished. I've cancelled the biopsy :)

---
Back to Basal Cell Carcinoma Page