Gracie (Nottingham) on 07/28/2021:


Hi Michael from Down Under,

Thank you for your post, lovely to hear from you again and learn that you are keeping well.

I can relate to you 'almost becoming a monk' by eating just once a day. I discovered a couple of years ago that I was pre-diabetic and now follow a low carb diet. However, occasionally, my resolve goes and I eat the things I shouldn't.

You mention that your evening meals are 'creeping' away from meat, and this seems to be a global trend. For a long time it has been recommended that we reduce the amount of meat we eat, especially if we suffer from any form of arthritis. However, Michael Moseley, author of both the 500 and 800 Diet, was recently quoted in the Daily Mail as saying he would not give up meat!

I'm still following D Johanna Budwig's protocol, having two bowls of the cottage cheese/flaxseed oil a day. She also recommends to cut out meat and replace it with legumes and nuts. The diet is aimed at people suffering with cancer, but it has been found to help other conditions such as arthritis, hence my interest. How long I follow the diet remains to be seen.

She also believes everything in the universe has a vibrational level, and this resonates with me as in the past I've done Reiki healing. Have I ever cured anyone? The answer has to be 'no', but it does make one aware that we are more than purely the physical.

The golden sultanas in gin sound a bit decadent, Michael. Are you sure they will improve my arthritis? What will the neighbours think if they see me pushing a shopping trolley around the local supermarket containing a large bottle of Gordon's Gin?

Shocking news about the high number of young New Zealanders committing suicide, and that New Zealand has the third highest obesity figures in the world. Bang goes the mental image I've always had of fit young New Zealanders surfing through white tipped waves under an eternally blue sky. Or was I thinking of Australia and Bondi beach!

So pleased that the Bicarbonate of Soda worked for your wife's eyes. It's good for so many things. Will not be long before she's posting on Earth Clinic!

By the way, I went looking for Robin Hood in Sherwood Forest the other day. Couldn't find him but it sure was beautiful under that canopy of trees. Saw the thousand year old Major Oak, and it's still going strong.

Stay well, and my best wishes to you both.
---
Gracie (Nottingham) on 07/24/2021:


Hi Joe,

From your query as to whether there is a replacement for cottage cheese in the cottage cheese/flaxseed mix, I assume you're interested in following Dr Budwig's protocol.

She does in the first instance recommend quark which is more refined than cottage cheese, e.g.no lumps. And I'm sure you're aware that quark/cottage cheese are a rich source of sulphur. Sulphur being highly recommended as a supplement if suffering from arthritis, and usually taken in the form of tablets/capsules. So cottage cheese/quark are essential for the Budwig Diet and I don't know of a substitute.

We've all got our likes and dislikes, but cottage cheese is so mild, so bland, I cannot quite understand anyone's aversion to it. And as Dr Budwig suggests the mixture can be sweetened with honey, fruit added, nuts, and added milled flaxseed.

I, too, suffer from arthritis, but kept reasonably well until four/five months ago when I had a massive flare-up of pain. Couldn't swear to it that it was arthritis, but the pain was so bad there were times when I didn't want to carry on living. However, sought help on Earth Clinic and tried this and that remedy, but they didn't really help the pain. Then 3rd July 2021 (I made a note of it in my diary) I started taking the flaxseed oil and cottage cheese mix, and within three days the pain was gone. It felt as though I was firing on all cylinders.

Now I cannot say with all certainty whether it was due to the flaxseed mix, I think it was, but who can say, I'm just grateful. I'm not entirely pain free, but I can cope with the bit of pain I have, and I'm back to doing my beloved walking. Also, I now take one cup of Kefir a day, plus a healthy diet.

I wish you well on your journey.
---
Sj_texas (Dallas, Texas, Usa) on 06/14/2016: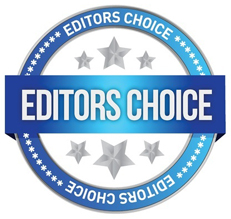 10 years ago a friend started me on a tablespoon of flax oil and a tablespoon of cottage cheese daily (the Budwig cure for cancer). After taking it daily for 3 weeks, I woke and my arthritis was gone. I called her up and two others had called recently with the same report. I'd had arthritis in my hands for 10 years by then, since around 35 years old. My mother had the same problem, and her knuckles changed shape in her 60s, causing constant pain and difficulty in movement.

This is not a 'magic bullet': it only helps about 20% of arthritis sufferers. There are several types of arthritis, and this apparently helps my type. It's certainly more useful than the NSAIDs that were only masking the symptoms. I've experimented over the years, and the type or brand of flax oil doesn't matter, nor does the cottage cheese. I do recommend cold-rolled flax oil and not heat extracted, though. The cottage cheese acts as a surfactant, and makes the oil more water-soluble and able to penetrate the cell walls. In Germany Dr. Joanna Budwig used something called 'quark', and cottage cheese is the closest American equivalent. I use low-fat 2% cottage cheese since I'm older and less tolerant of milk fat.

I did another experiment to prove the effectiveness: I quit taking it and went 'cold turkey'. After 2 months, the arthritis returned. I stayed off for a few more months, just to make sure. Then I started taking one tablespoon of flax oil and one tablespoon of cottage cheese again, and 3 weeks later my arthritis was gone again. I duplicated the same experiment 4 years later, just to be doubly sure. Same results: 2 months of no dietary addition, and the arthritis came back, 3 weeks taking it and I'm cured again. Obviously you can skip a week or two while on vacation with little-or-no ill effect.

If you research the 'Budwig Cure', it was originally a solution for cancer, but it's not a 'magic bullet' for cancer, either. You don't need to blend the two as Dr. Budwig suggests; I take one and then the other and let my stomach do the mixing. I do chew the cottage cheese thoroughly to make sure it mixes well in the gut.