I treated myself after viewing Youtube videos of N.A.E.T, (Nambudripad Allergy Elimination Treatment). After performing this procedure to myslef using a muscle massager on key accupunture points of my body, I am almost free of tree pollen allergies. I am no longer allergic to salt (which used to cause large blisters on my tongue when I ate chips and other salty snacks), and I am only slightly affected by dust. I used to be off the charts with allergic reactions to these 3 things. Since I am allergic to chocolate and vitamin C, I will be addressing those next. Awesomely easy and very effective.
If I increase treatments fo the tree pollen and dust I believe I will be fully cured. But it takes a number of treatements, and I was anxious to free myself of other reactive items in my life. I'll return to tree pollen and dust late in the year. I read that this same treatment helps those with autism as well. It has restored sight, reduced pain and other heartbreaking effects from autism that we had no idea they were suffering from...because they were really victims of allergies.

Jay (Melbourne, Australia) on 03/07/2018


I am trained as a scientist (PhD Psych.) and am skeptical and suspicious of the placebo effect, which is real and can be quite powerful.

Three days ago I was about to book in for my third nasal polyp surgery because I couldn't breathe through my nose for the last few months, due to polyps, chronic sinusitis, diagnosed allergies to dustmite and grasses, and severe adult onset asthma.

Oral steroids, steroid sprays, antihistamines, steroid inhalers and ventolin were all still not managing my infections and inflammation. I'm 37 and over the last two years felt like I was pretty much dying.

Two days ago I heard about research showing acetate (acetic acid in vinegar - any kind) treats asthma in rodents. And I learnt that there is a scientific explanation for this effect, which might prove true for humans too. High fibre diets are crucial for gut bacteria, which lead to 'short chain fatty acids', which in turn moderate inflammation. Vinegar is full of these acids and so it is potentially a medicine which can be clinically effective, not just anecdotally through history etc.

So two days ago I started having 2 tablespoons, three times per day. It seems like a miracle, but I have had a clear sinus, with airflow through both nostrils, for two whole days now. It's amazing how dynamic polyps can be. Furthermore, I have clear or very little infected discharge. And before that I was ready for surgery... I didn't even take my steroid spray today - I can't believe it. Asthma is now under control.

I hope that this effect will continue and become a long term treatment for me, and you too if you are reading this. I only give it 4 stars because it is early days. If this continues to work, I will reclaim my life. The only other thing I would ask for is to reclaim my sense of smell, which has been missing for over a decade.

All the best!

---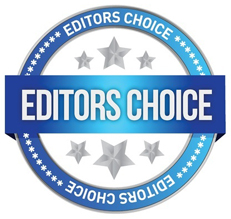 Nettle Tincture for Instant Allergy Relief
Mama To Many (Tn) on 09/06/2017


My daughter is experiencing some allergy symptoms, mostly a runny nose and "sneezy" feeling.

I had her take nettle tincture that I made a few months ago. I usually put a dropper full into a couple of ounces of water, but twice today she just put a dropperful (about 1/4 t.) into her mouth without diluting it. She held in in her mouth for a minute.

Her relief was nearly instant. She did take several doses today and will probably continue for a while.

We have usually used capsules and they work well, but not as fast as the tincture worked today.

~Mama to Many~

---
Apple Cider Vinegar for Allergies
Rakesh (Singapore) on 08/31/2017


Brilliant.

Apple cider vinegar really works for allergies and raw and organic brand is the best by far. Helped me control Sugar and bad throat

---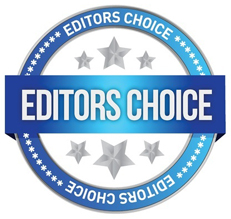 Apple Cider Vinegar and Baking Soda for Allergies
Colleen (Kawartha Lakes, Ontario, Canada) on 05/30/2017


I have just started taking 1 tablespoon of ACV with 1/2 teaspoon baking soda mixed together with a glass of water 3 times a day and have found my sinuses and my eyes are no longer a problem with my allergy symptoms... Thank you Earth Clinic!!!

---
Apple Cider Vinegar for Allergies
Gena (Nebraska) on 12/11/2016


I decided to try apple cider vinegar for nasty allergies and sinus congestion I have been having since September. I started to feel better the next day. I am on week two of daily app cider and my allergies are gone plus I feel fantastic with lots of energy. I put about two?teaspoons of organic acv in my sports water bottle and sip it throughout the day. I am pre-diabetic so honey is a big no no for me.

---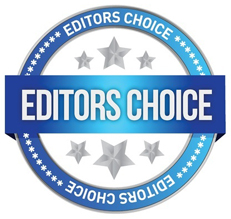 Nettle and Horseradish Tincture for Mold Allergies
Shelley (Sun Valley, Nevada) on 11/28/2016


I use a tincture that I make of Stinging Nettle Tea from traditional medicinal. I use all 16 of the bags in a 32 Canning jars. I then add about an 8th of a cup of horseradish powder. I pour Brandy, I don't use Vodka since it gags me. I fill the jar to the bottom of the Rings. I stick this in my dark cupboard after I have shaken it so that it is all mixed together. I shake it daily for 2 weeks.

I take a tsp in a 16 Oz glass of water and ice and as soon as I first sip my sinus clear, my mold caused frog voice is gone. I use it for seasonal allergies, as well as our mobile home had serious mold issues that we have removed, and I used it to help with my severe mold allergy.

I original bought Simpliers Nettle and Radish tincture for many years since it was readily available in Sonoma County CA where they are based and where I grew up. After moving to Northern NV last year, I could not find it anywhere and was upset since I never paid more then $5.99 for an Oz. The only tincture I could locate was at Whole Foods at $15.99 an Oz. Not the same brand. I began making my own this past Springs after coming home from a month in a hospital and having been hit by a car as a pedestrian. My hospital room had moldy ceiling tiles, I was given meds I'm allergic to, was given a bi-polar med when I'm not nor have ever been bipolar.

It's very simple and very effective. I don't use a dropper since it isn't big enough in the beginning of treating my allergies. I do it every few hours as I develop symptoms. I finally after a week I become able to go much longer in between doses. With seasonal allergies, 2-3 weeks usually did me until the following year.

---
Apple Cider Vinegar for Allergies
Marieca (Cambridge, Mn) on 11/21/2016


I have using the apple cider vinegar for my allergies after I stopped getting allergy shots. I no longer wake up with a sore throat from the post nasal drip, and my sinus infections have been less since I started using it.

---
Nettles for Seasonal Allergies
Catlyn (Washington) on 08/21/2016


I've been using nettle capsules for years for seasonal allergies. Before I started using it, I literally hated spring and fall. Now, when my eyes get scratchy, I get stuffed up or my ears itch way down inside, I take a nettle capsule. I don't hate spring and fall anymore. It's the one thing I consistently stay with.

---
Apple Cider Vinegar for Allergies
Mesem (France) on 08/08/2016


Silly I forgot to check out Earth clinic. I've been suffering from irritated eyes and inflammed sinuses for a while. I tried ACV last night and this morning and its true, the change was dramatic! Someone said perhaps my allergies were to do with pH so coming here it seemed obvious to try. I hope this is not a chance coincidence.

---
Apple Cider Vinegar for Cat Allergy
Wellspruce (Ak) on 08/07/2016


Hi, it's imperative I take a minute to encourage those with allergies~~APPLE CIDER VINEGAR WORKS. At age 65 I've never been allergic to anything to my knowledge. THEN I adopted a male kitten from the pound and oh boy, sneezing, sinus irritation, upper respiratory congestion that would go into infections, itching eyes so on fire and red I couldn't wear makeup. But, I wasn't about to give up my Moses. I was desperate and researched remedies and have used Flonase close to 9 mos and while the steriod worked, a side affect of exhaustion hits me so I rarely used it so I suffered with the cat allergy a lot. Yesterday out of desperation I researched on here and began sipping throughout the day ACV (1T in 2 cups water); I got a small bit of relief during the day but it was so small I was disappointed~~but TODAY, though I had light itching in sinuses and eyes this morning, it didn't accelerate into my usual reactions to the cat. I've continued to sip ACV today and I can say at 3:30 in the afternoon I am without ANY signs of allergy~no itching, no burning in sinuses, eyes, upper respiratory.

Here's hoping YOU are given the gift of being allergy free!

---
Zinc Helping Allergies, Skin Issues and Low Libido
Misty (Indiana, Usa) on 05/04/2016


I've recently had an increase in allergies, which I've read could be related to copper toxicity. Note that vegetarians are particularly susceptible, as most zinc-rich vegetarian foods are also high in copper. High-zinc/low-copper foods are mainly animal products, which I haven't been eating much of lately! Sure enough, I was eating a lot of copper-rich foods and taking copper through my B-complex and multivitamin!

Well, I reduced those supplements and added a 50mg chelated zinc tablet. My skin is less dry, is clearing up, and I have more energy! I also have noticed an increase in libido, which apparently zinc has been known to do.

---
Eliminating Dairy Cured Allergies After a Few Months
Kennywally (Midwest) on 05/01/2016


I'm kinda surprised not to see any comments about cutting dairy for allergies. I was allergy free most of my life, til one day at about 33, I got hit with all of them at the same time...oh my God, I was in misery, itchy eyes, runny nose, sneezing, stuffy nose...it took me many many years to even consider it was dairy. So I decided to try an experiment and quit all dairy, no milk, no ice cream, etc, I was done for now. Within a few months, I noticed my allergies subsiding. I had been a dairy junkie, more cheeses than anything, bacon egg cheese bicuits for breakfask, cheeseburger or cheese pizza for lunch, string cheese for snacks etc. So I no longer need over the counter meds to deal with all the stupid allergy stuff save, eye drops ONLY for the springtime...but for nothing else. I probably had no dairy for almost 2yrs. I think my body was over saturated with something from the cheese itself...don't know what, but that's my theory, since I was allergy free for so long, them BAM, my body revolted and had a fit!

So, try it, give up all dairy for a while and see if that helps the symptoms, you'll at least see a decrease in mucus if nothing else. But I hope for overall better results than that.

---
Apple Cider Vinegar Cured Allergies and More!
Kd (Mumbai, India) on 04/22/2016


Hi....

I really don't know where to begin...but here goes...I have had severe cold allergies for almost 3 to 4 years and nothing worked except allopathy (which I was not too keen on)...However I once stumbled on your site and from then on have treated it like my daily mantra. So my miracle has been APPLE CIDER VINEGAR (with the "mother)!!!

I started taking it about a month and half ago:

1 teaspoon of ACV with 1/4 cup boiled water ( I heat the water in the micro for 30 secs), and use 1 tsps of organic honey. I drink it like green tea, first thing in the morning and at night half hour before my dinner.

My allergies have disappeared!!! My skin is clearer, my indigestion is better and I've even used it (diluted) for a very very severe case of PINK EYE!! (1 drop in each eye every 2 or 3 hours)!!

Its nothing short of a miracle worker and I thank earth clinic for this information!! Now when I have any problem I first check earthclinic and only the consult a doctor!!!

THANK YOU EARTH CLINIC AND APPLE CIDER VINEGAR FOR BEING "MY" MIRACLE!!

---