Jon (Australia) on 03/17/2015


Vitamin B3 boosts Immune system by 1,000 times! & boosts white blood cell count (healing cells).

I found the below information on Dr. Mercola's site here.

Vitamin B3 a Potential Weapon Against Antibiotic-Resistant Superbugs

In related news, a new study suggests vitamin B3 may be able to combat superbugs that modern medicine is finding it harder and harder to fight, including antibiotic-resistance staph infections. The research showed that high doses of the vitamin boosted the immune system by 1,000 times, giving the researchers hope that they may have found a new - and possibly better - way to fight infection.

According to BBC News:

"B3 increases the numbers and efficacy of neutrophils, white blood cells that can kill and eat harmful bugs. The study, in the Journal of Clinical Investigation, could lead to a "major change in treatment", a UK expert said."

One of the researchers is quoted as saying:

"This could give us a new way to treat Staph infections that can be deadly, and might be used in combination with current antibiotics. It's a way to tap into the power of the innate immune system and stimulate it to provide a more powerful and natural immune response."

Jon

---
Improving B Vitamin Absorption - Questions for Bill
Cindy (Usa) on 06/10/2014


Question for Bill from San Fernando:

I am taking the niacin and other b vitamins several times a day. not real sure they are doing me good, reason asking is when I urinate it is so very yellow! Can the supplements just be passing through with no benefit? does one need to take magnesium at the same time? any thought on this is appreciated as always. thanks in advance

---
Re: Help Dealing With Niacin Flush
Andrea C (Wales) on 05/06/2014


Hi Niacinamide has been found to cause Liver problems in some people and Nicotinic Acid ( Flush Niacin B3) should never be taken by people who are 'undermethylator.'

This has many symptoms and can be quite drastic if used by the wrong people. I suggest if you are, or thinking of using Niacin for any reason read up on being an 'undermethylator. ' before or if your having problems and already using it.

Love Andrea C xxxxx

---
Re: Niacin Flush
Bee (New York, US) on 04/08/2014


I took some B3 and had that flush. it was aweful.. Is there anyway to take B3 or get something without getting that flush. Is that flush okay to get anyway.. any effects from it.. Not sure I could get used to that. I do have B vit. but only amt. of Niacin in there is 50mgs.. I took 500 which was recommended for healthy bp...thank You

---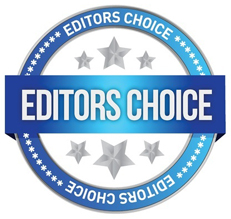 Re: Help Dealing With Niacin Flush
Bill (San Fernando, Philippines) on 02/09/2014


The best way to take larger dose niacin is with a meal, which extends the release of niacin into the blood over a longer period of time due to digestion, thus helping to reduce the flush effect. The other thing you can do is just take an aspirin 20 mins before you take the niacin. Aspirin helps to open up the capillaries but in a different way(no flush) and this will also help to reduce the niacin flush.

I've been taking a higher dose of niacin for quite a while now, wouldn't be without it.

I've found that niacin, when taken at the higher dose, is perhaps the most relaxing vitamin or mineral that I have ever experienced (Magnesium Chloride comes pretty close though). I always sleep like a baby whenever I take 500 mgs in the evening.

If you haven't got high blood pressure or heart problems then niacinamide (no flush form) is fine to use for all its immune boosting and other health benefits.

---
Re: Help Dealing With Niacin Flush
Dave (Fountain Inn, Sc) on 02/09/2014


I've been taking niacin (B 3 flush kind) for decades. I've taken it mainly for migraine headaches...not after the migraine begins but as a preventative; can take 250 mg four or five a week. I also take the herb feverfew as an herbal dilator.

To the people who got a bad flush at 500 - too much...won't hurt you though. Just chop the tabs in half and take AFTER eating...less intense flush and more a mild one if taken after eating. I think more effective also.

?

---
Help Dealing With Niacin Flush
Healthseeker (Usa) on 02/09/2014


i would appreciate any information on the "niacin flush"" I picked up a bottle of niacin and inadvertently didn't get the no-flush one. I only realized this after I opened the new bottle and took a 500 mg. capsule. OMG I looked like I had a sunburn only blotchy and had to go out in public. Thankfully it is cold where I live and only had to show my face and hands.Tthe flush lasted for several hours, tho it didn't seem to bother in any way except for the redness. actually I felt very clear in my head and that I have not noticed with no-flush niacin. ut I don't think I can do this again as I wonder if repeatedly taking the supplement would be harmful. I did take it with magnesium, vit c, milk thistle, selenium and ALA. thanks for your help.

---
Niacin Side Effects
Noelle1000 (Elkhorn, Nebraska, Usa) on 11/09/2012


I was anxious to try Niacin and from what I have read about it, I definitely wanted the flush. The 'flush' dosage that was recommended was 1000mg. I started with that. Flush and itch is an understatement! It was like an allergic itch, but I felt that it was just triggered by histamines that were being released due to clogged capillaries opening up again. Anyway, this dosage was ok for a couple of days. But on the third day, it really affected me adversely. Zero energy. Kidneys hurt. Eyes were yellow. Tired. I felt like I had the flu. I was also very concerned that I had overtaxed my liver. I stopped taking it for a while. Then I tried a 500mg dose. It did fine for a few days (and I did flush on that dose, too), but I also experienced a really bad day where I felt flu-like symptoms and yellow eyes. FYI - taking it on an empty stomach creates a much stronger flush that happens much more quickly. Taking it right before or after a meal will still cause a flush, but it may take much longer to appear (over an hour). I am now comfortably taking a 250mg dose and I'll probably stay on that. I dont flush on that dosage. These are just my personal experiences (and watching my husband's experience on it. ) I am 46, 5'10", 145lbs. My husband is 51, 6'3", 230lbs.

---
B-3 and Hep- C
Danny (Uxbridge, England) on 09/10/2012


Bill from the Phillipines, . Are you sure taking vitamin B-3 at 500 mgs is OK... I took one pill (niacinamide)and currently feel sick to my stomach... I also have hepatitis -C... Maybe is contraindicated for B-3?

---