Borovinka (Ireland) on 12/05/2014


Hey everyone. I totally enjoyed all the input about Oil Pulling over the years by you folks. Thank you so much for making me try it. It's time for me to share my experience.

I only started 3 week ago (3 times a day with coconut and sesame oil alternated) and I am in awe.

So far it's mostly about my mouth. It killed any sign of bad breath which happened during the day after eating, drinking lots of coffee or tea, or after I got up first thing in the morning, you know the feeling :) My solution used to be a chewing gum :) Now, for some magic reason my breath stays fresh.

My mouth feels so so good now I can't even describe it. I don't buy chewing gums anymore :)

My teeth are so much whiter, I can't believe it but I can see it and not only me :)

I have two very old veneers that have brightened up, I suppose they too took the toll of my bad habits over the years but the OP has freshened them up tremendously. The strange thing is that when I had my veneers put in, I first had a laser whitening of the rest of my teeth and my veneers were matched in colour afterwards. Everything was very white at the time.

Over the years, my veneers became the "whitest" ones in my mouth, talking about 10 years after the laser whitening but if I have to be honest the darkening effect happened not longer than two years within the laser whitening.

Within the 2nd week of OP my teeth matched the veneers and I was pretty happy and astonished about it. Right now after 3 weeks of OP, my veneers are the darkest just by a shade on day light, even took pictures myself to keep it as proof. If I go on with OP I may have a problem :)

I'd really love to know scientifically how does OP whiten teeth because the results are undisputable.

Additionally my gums stopped bleeding when I brush. It did take two full weeks for that to happen though and I didn't have bad looking gums to start with prior except my bottom molars. I was actually still bleeding two weeks into OP when reading comments online and still not believing them because it still wasn't working for me at that time, and that was the reason I had started OP.

But guys, be patient and try it for as long as you can endure because I am blood free right now as far as my gums go :)

I would guess it would take longer for receding or damaged gums but mine were at a point of receding. I had a few brown notches at the bottom teeth and the gums of my molars looked like an old man's belly, bottom of my teeth exposed and I could dig into them with my brush and it was painful, the gums were so low and literally hanging at the sides rather than being attached to the teeth. They've crept up now and they've attached themselves back up which is pretty amazing and I feel no pain when brushing at them at all anymore. The brown parts near the gum line have disappeared too. I can't measure it by a gum probe as I never did ask at the dentist and he never bothered saying anything but I can see my gums literally growing up so it's a proof good enough for me. The only worry I have is if I have to dig into the gums now when I brush to clean those notches because they were like a tiny cut and may hold bacteria. I am going to have to see what happens but I have no fear because it used to be worse than that :) And I'll let you know one day :)

I want to mention that the sensitivity of my teeth increased tremendously at first with OP. I was pretty much scared for a few days that the oil is doing something bad for my teeth. I could feel it like you could feel alcohol on an opened wound. It felt like an extensive dental cleaning or when you have your teeth whitened professionally. However, after two weeks this absolutely stopped all of a sudden and I felt absolutely better than I could ever remember. I have 0 sensitivity now to anything at all, so don't let similar experience scare you. It's seems like a healing process.

And on top of all that, my nose is clear of any stiffness. My nose used to start running like water after the morning OP session, I had to spit the oil out midways and get another dose. I didn't have a sinus problem, at least I didn't think so, but I had a problem with liquid from my nose going down my throat when I went to bed which caused breathing problems while I sleep. The OP, whether because of the movement of the face muscles or something else causes a drainage almost like a water flow after OP. Right now I actually breath a lot better and I hadn't realised before OP how much my nose is a part of that.

So I totally, totally recommend OP to everyone that is not a sceptic, can incorporate it into their routine and cares at least about their mouth.

I've been calling my relatives and my friends and telling them to try it, sounding like I've got an Oil Pulling disease :). They may think I am crazy but whoever tries it will be thankful in the long run for one reason or another:)

And on a side note, because I am still a sceptic about detoxifying effects, I need to mention I got quite a few headaches at the start and I am not a headache person, hence I noticed. It could have been a coincidence but I want to mention it.

---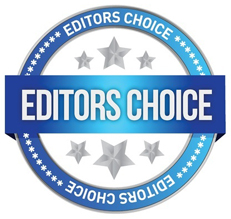 Oil Pulling is Curing Many of My Health Problems
K Hagan (New Jersey, US) on 12/01/2014


I read about oil pulling about six years ago. At that time, I oil pulled with sesame oil for a few weeks but stopped because I read somewhere that it messes up your tooth enamel. I had a post nasal drip. It cleared my nasal passage and I coughed up mucus. About four months ago, I started experiencing joint pain in my hips. I considered going to the doctors but decided to explore earth clinic once again. I have been oil pulling for the past two months with organic coconut oil. My nasal passage is clear, I coughed up mucus, (my mucus went from green to clear in color), fresher breath, whiter teeth, gums are not as sensitive, joint pain in my hips is 90% better and I less back pain too. I plan to continue oil pulling and try different oils. I am so thankful for this website. It has saved me and my children money and time spent at the doctors office.

---
Can I Swallow Mucus in Throat as I Oil Pull?
Tatalmel (Tallahassee, Fl) on 11/10/2014


Can I swallow the mucus that forms in my throat as I oil pull? I have to spit out the oil several times to clear my throat as I pull for 20 minutes. This gets expensive with virgin coconut oil.

The mucus is draining from my sinuses, not part of the oil in my mouth. Is it as toxic as the oil?

---
Questions About Oil Pulling Frequency
Op Newbie (Delhi, India) on 10/13/2014


I have done OP with sesame oil 3 times now, does make me feel lighter, energetic and a deeper breath, which is quite a relief given I have chronic rhinitis. However doing it for 20 mins on my first attempt was quite taxing and I reduced it to 8-10 mins over the next two trials and every 3-4 days. I have now noticed some of my earlier symptoms of throat and sinus infections coming back, which I hope is the detox effect. Would appreciate any suggestions on the frequency I.e. should one do this daily or is ok to do after 3-4 days.

---