Lauren (Tucson, Arizona) on 01/17/2015: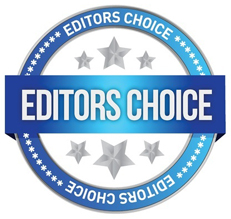 Iodine has wonderful health benefits and you must take the companion nutrients along with it in order for it to be beneficial -- otherwise you will most probably have health problems. It is imperative to add this information and information on the salt loading protocol to the main description of iodine on this earth clinic site, to avoid people having problems with iodine and perpetuating the myth that iodine is bad for you. Please, if you have privileges to do that, do your research and add information on the the hyper-importance of the companion nutrients and salt loading to the description of iodine.

The companion nutrients are: selenium (200 to 600 micrograms); magnesium (400 - 600 milligrams); Vitamin C (3,000 to 10,000 milligrams); 1/2 teaspoon unrefined salt per day. If a person has autoimmune thyroid disease they would add Vitamins B2 and B3 - 100 mg riboflavin and 500 mg niacin, 1-2x per day. (People with autonomous nodule (toxic nodule) of the thyroid should not take iodine, so it is important for people with thyroid nodules to find out if the nodule is caused by Graves' Disease or a toxic nodule (Toxic Multinodular Goiter) -- see Grave's remission case report on jeffreydachmd.com).

If you want to avoid the flush from niacin (the flush is not a health problem, but some people prefer not to experience it), then go with the niacinimide form (inositol hexanicotinate); stay completely away from the "timed release" or slow release forms of B3 as they have caused problems.

Iodine, which is very good for health, is in the same category of elements as bromide, chlorine, and fluoride, which are toxic to the human body. This category is called halogens -- they all go to the same receptors in our cells. We are surrounded by the toxic halogens, contained, for example, in our water supply and in things like flame retardant on mattresses. If a person has toxic halogens stored in their cells, when they take iodine, the iodine will begin to displace the toxic halogens, kicking them back into the bloodstream, and then the kidneys will excrete them through the urine. If the toxic halogens start hanging out in the bloodstream for a while before the kidneys can excrete them, they can cause a whole host of detox symptoms, so it is important to know that taking half a teaspoon of unrefined salt in 8 ounces of water, followed immediately by 12 ounces clear, filtered water will help the kidneys flush the toxic halogens right away (the sodium binds with the halogens). See breastcancerchoices.org for the salt-loading protocol as well as a list of bromide detox symptoms and iodine-literate practitioners. This is one reason why some people get confused and think they are "allergic" to iodine -- they take iodine without companion nutrients or without doing the salt push should they experience bromide detox.

One way to avoid detox symptoms altogether is to take one drop of 5% Lugol's solution per day, along with the companion nutrients, for one week. The next week increase to 2 drops per day, and so on, until reaching 16 drops per day, which is 100 milligrams of iodine. Another way, which I am less familiar with but which is described at curezone.com, is to start right away with 16 drops of Lugol's 5% (100 milligrams iodine) or iodine in pill form, per day. Some people have experienced freedom from asthma using that dose. See curezone for that info as well as the other conditions that have iodine has affected positively. It can take quite a while at 100 milligrams (or more) per day to reach a state of iodine sufficiency. The length of time it takes depends on how ill a person is, for example it might take 6 months for a healthy person, or 3 years for someone with cancer. Once sufficiency is reached, the protocol is to drop down to a maintenance dose of, say, 50 mg per day.

Good sources of information on iodine are optimox.com (lots of medical articles), steppingstonesliving.com, which has a free download guide to supplementing with iodine, curezone.com and the iodine yahoo group. Hakalalabs.com offers iodine testing.