Shiloh (Escondido, Ca.) on 12/09/2010:


Hello everyone, I have tried the castor oil four times now and every time I use it my eyelids swell so bad I can't even see my eyelashes. The first time was on my eyelids for the purpose of better sleep. Boy what a mess, I was to go to a funeral the next day and my eyes looked like I had been crying for a week. That perticular brand was only for topical applications.

So I bought the kind you can use internally. Same thing happend, and by then I had read a post here that it was good for wrinkles so I put it on my whole face. I saw a difference the next morning and was pleasantly surprised, but disappointed because of the swelling. Well I must say I must be a glutton for punishment, the last time I used it was just around my mouth. I really didn't think my eyes would swell since it wasn't anywhere near my eyes. Wrong. The bad thing is they stay swollen for two days. Guess I must be allergic to it, unless anyone has any other ideas what's wrong.
---
Janelle (Omaha, Nebraska) on 12/09/2010:


I tried this last night... OH MY GOSH! It works! I had such deep sleep I had multiple amazing dreams! The only problem is its taking me a while to wake up.. Maybe a little too much sleep! Can't wait to see if my eyelashes grow thicker.
---
Sara (Rochester, Ny) on 03/03/2010:


i have to say, this really works. i always wake up in the middle of the night and i still do, but with the castor oil on my eyes, i'm so groggy i fall right back to sleep...love it!
---
Robin (Rural, VA) on 11/03/2008:


This is amazing. I have been on a quest for a good nights sleep, which didn't include medications, for several months. I fall asleep in a reasonable amount of time, but wake up several times, sometimes for a few hours at a time. I have tried everything posted on this site, but the Castor Oil works! My boyfriend laughs at me and my crazy remedies. Well he has insomnia too, and I'm sleeping through the night. Does anyone have any ideas about why this works?
---
Parag (Grand Rapids, Michigan, USA) on 10/29/2008: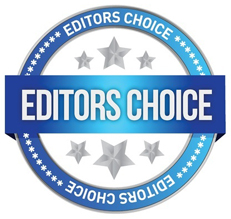 Castor oil is great to get that deep, restful sleep. Apply about a drop of castor oil to your eye lids only. It is okay if it enters your eye. This is the normal, regular castor oil you get at the stores. Initially you will fall to sleep the moment you hit the bed. So make sure you are ready to sleep when you use it. If you plan to sleep only 3 to 4 hours, i.e. not you full normal sleep, do not use castor oil as it will make getting up very difficult indeed! I use it when I have anxieties or when I find it difficult to sleep. I and my wife have been using it for decades now.

Hope it helps you too. Wish you sweet dreams!