Mama to Many (TN) on 12/13/2021:


Dear Eileen,

I would definitely use charcoal to prevent parvo.

We had parvo run through a litter of puppies we had. We used charcoal as a preventative in puppies that were well. I think it kept them from getting sick.

There is little risk and abundant benefit.

You can refer to this page for dosing information.

Activated Charcoal for Pets (earthclinic.com)

~Mama to Many~
---
Asia (California ) on 05/09/2020:


This article saved my dobie!

I had just got my baby and the person who I got him from claimed he was 9 weeks and I took him to the vet to find out he was only 6 weeks and need to be dewormed. While after being dewormed, he wouldn't eat or drink anything, he had lost 1lb in a day and you could see his hip bones! I immediately took him back to the vet and he said he had all the signs of parvo and that it would cost me $280 just to do the tests! Normally that wouldn't have been an issue but I had just moved into my new house with my 3 young daughters and being a full time college student with the new semester starting $280 was a lot at the moment.

The vet gave me some medicines to take home and give him, I started him on the medicines and it seemed to have made him worse! He started throwing up everywhere and just wanted to sleep. So frantically I googled for ways to treat him naturally and came across this post at 3 am, I immediately wrote everything down and went to my local health foods store at 9 am.

I bought the activated charcoal, coconut water, sovereign silver and ACV. By the 2nd does he was up eating and walking around! Today is now day 3 and he's put some weight back on , he's jumping around playing , he's getting back to his normal self.

This natural remedy works and I'm so thankful for these posts because without it I probably would have lost my little boy.
---
Tebogo (South Africa, Pretoria) on 01/02/2020:


After having lost five puppies from parvo I searched the internet hysterically for anything that can save remaining puppies. I came across a post about activated charcoal and I tried it and alternated with giving my puppies raw eggs after every two hours. Even though the puppies exhibited severe symptoms of Parvo (foaming from the mouth, vomiting and blood stained diahorrea but one pulled through...I continued rehydrating the puppy with salt and sugar water for five days. The puppy is now three months old and showing no signs of illness.
---
Rosendo (Visalia, Ca) on 09/16/2019:


Thank you so much for being here for my puppies, mom and me, lost one of my puppies to parvo and had my other two puppies and thier mother get parvo, vet wanted $2500 per dog to give them meds that were not a guaranty that they would make it but gave one puppy not chance to live, left the vets office with sad news that we could not save any of them, wrong!!!!!! My pups and mom are doing great!!! Thanks to you folks , may the good Lord bless your work and your lives, thank you thank you, THANK YOO!!
---
Tanya S. (Australia) on 08/20/2019:


My 8wk old Cocker Spaniel puppy tested positive to parvovirus two days after he arrived on a Thursday. Come Saturday he had diarrhea with a streak of blood (which I thought was parasites/change in diet/environment – so I wormed him). Sunday morning I woke to him heaving/vomiting foam and a smelly white and bloody watery stool. I took him to the vet that morning and after a positive parvo test I opted for an anti-nausea injection, an antibiotic injection, sub cutaneous fluids and then conservative treatment at home (because I knew about the earth clinic remedy as I had saved some puppies with it a few years back).

I had my husband purchase Activated Charcoal powder, a bottle of Hydralyte and a small bottle of colloidal silver for me whilst I was on my way home from the vet.

Lunch time Sunday, puppy got his first dropper full of silver and 5ml of the charcoal/hydrlyte solution. I gave the char/hydr solution every 2 hours and the dropper of silver 3 x per day.

Puppy slept all day, had no more diarrhea and no more vomiting. In the afternoon, about 3 hours after his first dose, he was up and ate a few of his fave kibbles and drank some water. I put a raw egg yolk (organic free range) in his mouth and he swallowed most of it. After the egg, he really picked up and had a bit of energy until falling asleep again. He woke when we were eating dinner (some thai food chicken stir fry and rice). He really wanted our food so I washed off a couple small pieces of chicken and he ate 5 of them before falling asleep again. I continued to wake him if necessary to give him a dose of charcoal/hydralyte every 2 hours until about 11pm and he slept fine and I started dosing again at 6am the next morning. By 7am he did a normal (black coloured) poop and a big light coloured wee. All Monday he slept a lot but got up to play a few times, ate his kibbles and drink water on his own. I put another raw egg yolk down his throat Monday afternoon. He played quite vigorously that afternoon with his toys and did another normal poop before going to bed at 10pm and sleeping well. It's Tuesday, and I am dosing every 3 hours now. He is playing, eating, sleeping and seems happy, albeit a bit lethargic. I am really encouraged by his quick recovery. I am planning to keep dosing but move to 4 hourly tomorrow and then twice per day thereafter, watching him closely.

Thank you earth clinic for the remedy.
---
Rene (Philippines) on 07/29/2018:


Earth Clinic tnx for the info. You saved our puppies and dogs parvo infected. and please allow me to share this to others and surely we can help them to treat their dogs from Parvo.

tnx and God bless to all to our lovely pets.
---
Phyllis (In) on 07/03/2018:


I literally only used activated charcoal caps from Walmart with 1 cup Pedialyte and 1 cup bottled water. My pup tested positive for parvo yesterday but showed symptoms since Saturday. Charcoal had her back to normal overnight. Got meds at the vet but haven't given them yet, no diarrhea no vomiting or anything since giving charcoal. Poop is normal now, eating and drinking fine no iv or special diet just charcoal and Pedialyte.
---
Janelle (Trinidad And Tobago) on 04/29/2018:


April 2018

Hi Guys.

On Wednesday, one of our rescue puppies started showing symptoms of Parvo. By the end of that day, we were devastated and ready to put her to sleep because we were informed that we could not help her without hospitalization which we could not afford as we have many other rescues at our shelter to consider. I thought that was it.

Today is Sunday and the puppy has now made a full recovery (mostly thanks to the internet) here is what I did.

First of all, keep the puppy in a room by themselves and be sure to continuously bleach clean where ever they poop. They must be in a clean and sanitized environment. Make sure its confortable as well as I personally believe that TLC gives them the will to want to stay alive.

Things you need (just for the record I am obviously not a vet):

1.Saline solution
2.Amoxicilin (I used 250 mg)- tell the pharmacist what it's for
3.Activated Black Charcoal (i used nature's way)
4.Echinacea (also nature's way)
5. Pedialyte
6.Coconut water
7. A cup to measure the amount of liquid you are going to put into your puppy. Eg. I used a big shot glass for a 1.5 pound puppy. Use your discretion.
8. Dropper
9. 12 ml Syringe and 22 gage needle.

Mix pedialyte, coconut water, black charcoal and echinacea. Administer this every hour. Yes every single hour. Take time off from work if you can.

Every 3 hours administer saline solution into their "scruff". Pick up the extra skin on the back of their neck and stick the needle in. If you dont know how to do this, ask someone for help. I administered 10 ml for this pup. Yours may need a lot more because this puppy was TINY.

0.5 ml amoxcicilin at 7 a.m and again at 7 p.m

I really hope this helps. I had lost hope and was ready to give up. Please try for your puppy by doing these cheap and simple at home remedies. Be prepared to give up ur time to this pup for about 3 days but it will be worth it!
---
Janneke (Philippines) on 02/25/2018: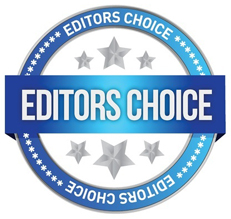 I cannot thank this website enough! Thank you for being a source for pets and owners who go through such a stressful time with parvo. I have 4 dachshund puppies who contracted the virus and exhibited symptoms after they got their vaccine and deworming at the vet. It was heartbreaking to have the all suffer. Unfortunately, I didn't think it was parvo in the beginning and lost one of my pups, my beloved Oreo. His death however gave me the strength to fight for the remaining three, had two who were very weak on IV for 1-2days. The other one who was a bit strong and eating, I monitored and made sure she was hydrated, but I know she was still in pain and was still having dark and runny poo. Morning after Oreo died (yesterday, Sunday), I read this post and went off to look for Activated Charcoal, bought Gatorade, Pedialyte, syringe. Then checked out my two other pups - it was too expensive to keep them in the clinic -, and bought multivitamins. Last night until this morning I did the Activated Charcoal mix with Apple Cider and Gatorade. Then I kept wet beef dog food available (remainder of what was given at the clinic) throughout the wee hours and the three of them gobbled most of it by dawn. In the morning, cooked liver with broth and served it to them with white rice.

Again, the three almost finished everything. I am so happy and relieved that we pulled through and now on their way to recovery! We'll folow the rest of the advice here and continue to give them the mixture for a week. Thank you to everyone who contributed! You are all heroes to my three pups: Muffin, Coco, and Kitkat. on hindsight, I know I would have been able to save Oreo with this had I reacted swiftly enough and understood the early warning signs of parvo.

To anyone reading this, going through what we all did - don't hesitate, save your puppies and doggos by strictly following this regimen/treatment!
---
Oscar (Tucson Az) on 12/19/2017:


Wow!! I couldnt believe it!! My puppy even tho vaccinated was showing all symtoms of parvo...i took him to vet where they put him on nausea meds and antacid..didnt help..if anything he got worse...called vet hospital where they estimated cost at 900 to 2000 dollars to try and help him...long story short...active charcoal works!!! My pup looked awful...no appetite period..diarrhea...went to walgreens picked up charco-caps..after opening up caps mixed 2 with cup of gatorade and injected 5ml.into his mouth down his throat...every 2 hrs..to my amazement...after 2nd dose...looked more alive...after a few more doses..gave him chicken and totally devoured it even whined for more.....by end of day..he was back to being pesky little pup...it works!!!