Without meaning to, I finally cleared it up using Vitamin D3 serum drops. I bought D3 because I wasn't getting enough sun and started taking about 3-5 drops a day. Each drop is 1,000 iu. Within a day, my skin cleared up. This is not a cure. If I stop taking the drops, I start to get those small bumps and redness again after about 48 hours. But it doesn't take much D3 to keep it under control.
So much better than the steroid prescription cream.

Ej (Laguna Beach, Ca) on 08/06/2018


Lime + Himalayan Salt for Seborrheic Dermatitis

Drink a glass of water with a whole (or half) lime + teaspoon of Himalayan salt every morning on an empty stomach.

Background:

I had severe SD on my face and chest. I was very discouraged when ACV didn't work for me as it has worked for so many others. I was able to combat my SD originally through an incredibly strict diet (no wheat, sugar, dairy etc.). Over time I relaxed my diet and started to notice the symptoms returning. At the recommendation of a friend I started doing lime + Himalayan salt mixed in the mornings and it's been a game changer. I'm no longer on a restrictive diet but am symptom free with the addition of lime+salt.

Hope this can help someone out there - good luck!

---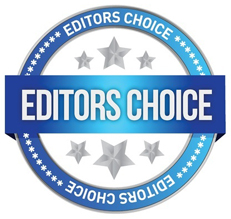 Lugol's Iodine Miracle Cure for Seborrheic Dermatitis on Face
Sarah (Chicago, Il) on 02/15/2014


I had?seb derm on my face for years and it finally was cured after I started lugol's iodine applied topically. Another poster on Earth Clinic?wrote about it curing his eczema and so I tried it after I read his post. After 2 days, it started to clear!

At first I diluted 3% lugol's iodine 50/50 with water and applied it with a q-tip. ?I held the q-tip on the spot for 60 seconds. It burned like the dickens, but it was worth it!?After the second day, I held?undiluted lugol's to the spots with a q-tip. After 7 days it was gone and I applied it every few days, thinking it would come back if I didn't. It never did and I stopped the lugol's application altogether.

Dairy and especially cheese is a huge trigger for my seb derm.

Please try lugol's if you have sebhorreic dermatitis. It has been a miracle cure for this impossible condition!

---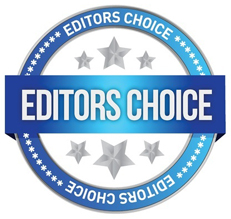 Alkalizing Remedy Eliminated Seborrheic Dermatitis
Sharon (Houston, Tx) on 02/20/2012


I have had a severe case of Seborrheic Dermatitis for which I have been given steroid shots and topical steroid lotions. I have tried everything from Tea Tree Oil to ACV and everything in between. I would get some relief and then wham it was right back. After doing tons of reading I began to feel like this could be caused by the ph of body being to acidic. I drink a lot of diet coke and have a high carb diet. So I decided to try one of Teds alkalizing remedies. Baking soda and water and YUP you guessed it. IT'S GONE! After 3 days my scalp is almost back to normal and the itching is gone. I know that it is not posted as a remedy for SD but all I can say is it worked for me.

---
Back to Seborrheic Dermatitis Page