I have recently learned about Vitamin K2 MK4 while looking for a way to decalcify my pineal gland. Articles I have read claimed that it redistributes calcium in soft tissue. The effective dose in Japanese studies is reported to be 15mg, three times a day. I have no idea if it will help with Peyronie's, but if I had it, I would give it a try. For more information, look it up in your favorite search engine.

Ashtown (Uk) on 11/18/2016


I've had Peyronies for over 4 years and it's been awful on so many levels from the pain to the psychological aspects and lets not forget the deformity itself. Some old guy on a forum pushed me to use a vacuum pump that was a disaster and took me from zero to over 90 degrees of upward curvature. This has been all consuming and virtually bankrupted me over this period.

Certain things like ginger have been useful, but every time I made progress it would seem to reverse with the smallest damage and recently I had a long bone like scarring appear along the entire length of my penis along the top. Curvature was around 45 degrees.

I discovered castor oil by chance after trying it for an eye problem and casually looking to see if it could help with Peyronies. I was hesitant to try because I know it promotes collagen and we have quite enough of that already with Peyronies, but it's been really, really good so far.

All of that hardened bone like scarring has gone after just two weeks and I cannot feel any at the top or bottom. In the middle there is still a fairly big chunk but it's much softer than before and the upward curvature has dropped to around 20 degrees.

I've been soaking the penis in a thick layer of cold pressed castor oil and then waiting a few minutes for it to partially absorb before applying a fur covered hot water bottle like kids often have that has been allowed to cool for about 20 minutes just to take the edge off the heat. I then leave it in place for up to 3 hours and it maintains a good temperature without burning if I keep it under loose tracksuit bottoms and a T-Shirt.

I do this twice a day and intend to keep going. I've had a couple false dawns in the past where I thought things would work and then progress stalled, but this seems really promising and it's so cheap. It may take months or never work entirely but so far it's about the best thing I've tried and much better than anything the doctors prescribed like Pentox.

---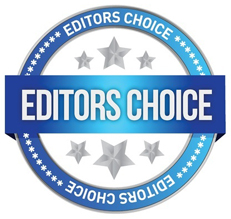 Novel Treatment for Peyronies Disease
Twinsauntymom (Ca, U.s.a.) on 11/06/2013


Novel treatment for Peyronies Disease:

Hi, My husband had been struggling with quite severe curvature and indentation of his penis for over a year. We researched all over the internet looking for treatment, relief and hope. All we found at that time were expensive oral treatments, surgery (ouch) or traction devices.

Then we discovered the benefits of using castor oil, topically (that is, rubbing it on the skin) to dissolve scar tissue and ease the pain of arthritic joints - mine. We wondered if castor oil would also work on plaque - which is also described as scar tissue.

My husband had two rather large areas of plaque in the penile shaft which were causing him pain and distress. Knowing that castor oil can do little harm topically, my husband decided to try it. So, for several weeks, before sleep, he massaged castor oil into the areas where he could feel the plaque. He also would apply a cotton bandage to keep heat and pressure on the area overnight.

Within a couple of weeks he started to notice improvement. The indentation lessened. The curvature reduced and he could physically feel the size of the two areas of plaque reducing.

He has continued to use the castor oil 3 or 4 times a week. The scar tissue that he could feel is almost gone, his penis is now almost straight and not indented. The pain is almost completely gone. He is carrying on using the castor oil and we are seeing continued improvement, week by week.

Before you spend a lot of money on proprietary compounds or consider something as drastic as surgery, which may result in having to use a prosthesis to obtain an erection, I would suggest that you invest $5 or so in a bottle of castor oil and try it.

Do some research into the healing properties of castor oil to see why it is so effective. Give it a few weeks and see if it helps you too.

This is not an overnight cure. It will take time, but I would suggest it is well worth trying.

A couple of helpful hints. Cover yourself with a towel or an old pair of pyjamas for sleeping. The oil may well stain your bedclothes.

Make sure that you can get into the bathroom to wash when your hands are oily - finding yourself with oily hands and being unable to open either the bedroom or bathroom doors is a little embarrassing.

---