For the last two weeks, he has been taking 2 charcoal tablets before bed every night. This has helped him very much. He is even eating salad without difficulty.
My gut was out of whack after travel and a stomach bug.? Just one dose of charcoal finally got me back to normal. It?s cheap and effective but shouldn?t be taken within 2 hours of medications.
sylvie13 (USA) on 06/13/2019


If probiotic drinks and yogurt trigger your IBS, then it's possible you have SIBO.

I suffered from IBS for years, becoming more and more of a shut-in because I couldn't go anywhere without a bathroom close by. I then read an article* that stated 80% of IBS sufferers actually have SIBO (small intestinal bacterial overgrowth).

If you have SIBO, normally beneficial bacteria migrate from your colon into your small intestine and wreak havoc there. The irony about this is that those bacteria are... lactobacillus and bifidobacillus, i.e., the exact bacteria you find in nearly all probiotics, yogurt, kefir, etc.!!!

In other words, if you have SIBO, all the orthodox remedies for IBS are only feeding it and you will feel worse and worse the more probiotics you take/eat. I'd always felt that way, so I immediately stopped taking my probiotics and eating most dairy.

No more yogurt, kefir, cottage cheese, milk, etc., only a small amount of snack cheese slices here and there. Instead, I started taking probiotics, which consist of completely different strains derived from cultured, clean soil and have nothing to do with lacto- or bifidobacillus.

Within about four weeks, I was symptom-free. It was like a miracle. I still get the occasional bout of diarrhea?maybe once every two weeks?but nothing like before, where I could barely leave the house.

Of course, I can't promise that you have SIBO and that this will work for you, but if you do, you might get your own little miracle.

*amymyersmd.com/2018/04/10-signs-small-intestinal-bacterial-overgrowth-sibo/

---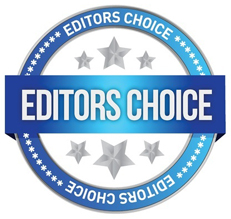 Gord (Alabama) on 02/25/2019


Those of you suffering from IBS may want to consider taking Cumin.

I recently started it and initially seeing great improvement after 35+ years of IBS. I just boil 1 tsp of Cumin seeds in water for 5 minutes then strain and drink. I have tried many different things for my IBS and this has helped more than others. There is also a study showing its benefits for IBS.

https://www.ncbi.nlm.nih.gov/pubmed/24829694

---
Cold Water for IBS
Amy (Riverside, California) on 09/22/2020


I also had trouble drinking water in the past. I just didn't care for water unless I was really thirsty, only I did not get all that thirsty for water. I also suffered from Irritable bowel syndrome badly.

I found that if I take a glass jar (like from a jelly or a jam product and clean it thoroughly, I can fill it with ordinary tap water but I must place the glass of water in the refrigerator (not the freezer). For some reason I love the water cold? Then I can drink it like crazy! But remember that the cold water can give you a sore throat so allow the refrigerated water out of the refrigerator before drinking it for awhile so that the water is not too cold, it will still be cold enough to drink and enjoy. Now that I drink refrigerated water, my irritable bowel syndrome isn't bothering me anymore!

Just letting others know what works for me with drinking plenty of water.

---
Dietary Changes for IBS-D
Wendy (London) on 10/21/2018


I've suffered with IBS D for about 20 years. The consequence of this means going out and long journeys are a nightmare. You have to take a note of toilets en route so you don't get caught out and I have in the past. Spare underwear you have to take.

Anyway, onto the good news. I never say I am cured as this can come catch you out, but 100% better than I was.

All due to the Fodmap diet. Won't bore you all with specifics you can google them. Basically cutting out certain foods which have been tested to disagree with certain people and reintroduce sometime later with caution to see if that particular food should be avoided.

What this has done for me is amazing. Not only has it stopped the diarrhoea episodes, an ongoing problem with chronic coughing has cleared up and I notice my nails have grown longer and stronger.

Of course chronic diarrhea is depleting your body of essential nutrients and leaving it weaker.

This has been a life changer for me so wanted to pass it on to other sufferers.

---
Chromium Picolinate Helps IBS
Rajat (New Delhi, India ) on 09/13/2018


I have had ibs d from last 2 yrs. After so many treatments, I found chromium picolinate helps a lot. My symptoms gone.

---
Slippery Elm Helpful for IBS
Marie (Middle Tn) on 08/20/2018


Slippery Elm is the most potent helper to IBS that we have found. It's available in capsule form just about anywhere. My husband had IBS previously and I had never had it up until last night, and I think the thing that I ate that was different possibly was a Stevia/Erythritol sugar replacement. We already eat a very clean diet, and this was the first time I had had this type of sugar replacement, which I thought was safe. Of course I don't know for sure if that's what's caused it, I just know the Slippery Elm has helped me stop running to the bathroom. It also worked for a friend recently

---
Guinness for IBS Problems
Steve (Nsw Australia) on 11/09/2017


Please forgive my English . I had the IBS over 25 years . Doctors couldn`t do anything for me . So, By a chance The Guinness Draught has fixed my problem . [ Please drink responsibly .As we all know the alcohol is bad for every person. I can only recommend 440ml a day. No more then 440 ml.

To start 440 ml a day for a week. After that 440 ml every second day.

You should notice the improvement in two weeks time. It took me 2 months to clear of this IBS problem. I wasn`t going to write this article because of the alcohol content, but if it helps even one one person would be a help.

It contains BARLEY.

Cheers

---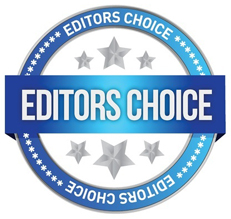 Fermented Sauerkraut for Chronic Diarrhea
Terry (Solomons, Md) on 10/31/2017


I have had chronic diarrhea off and on for years. I have tried most of the suggestions posted here but none comes close to what I recently discovered. I bought a jar of raw, fermented, and unpasteurized sauerkraut from my local health food store (in the refrigerated section). I tried in that same afternoon (probably eating more than I should--more about that later). The next morning I was in "stool heaven"... no diarreah in sight, and I went about 3 times that day and really cleaned myself out.

Here's what I learned: you don't need to eat a whole lot of the sauerkraut, just a nice forkful...I am trying it out once a day, but I think as I go along, maybe just 3 forkfuls a week would be OK because you don't want to upset the balance of the good and bad bacteria in your gut. I am thrilled with this finding. Several weeks before my "gastro doc" prescribed Cholesdtyramine for oral suspension. It's a powder that you mix with water or juice. That did work for about 3 days and it was back to diarreah. Anyway, it messes up your cholesterol and bile and who wants that? Please try this natural, easy to eat sauerkraut and let everyone know who you do. Thanks for reading.

---
Purified Water for IBS
Xox_care_xoz (Montréal ) on 10/19/2017


Ever since I was a child I used to get abdominal cramps followed by Diarrhea 1-2 times a week and I was never able to find the source of what was causing it and I finally accept the fact that I had IBS. I am now 31 Years old and I found the source to my problem and I no longer have abdominal cramps with Diarrhea it's been a year and it has changed my life. The source of the problem was tap water... Chlorinated water. I stopped drinking tap water and a month later I had no more issues. Please try this and see if you also have chlorine intolerance. Definitely worth trying :)

---
Dietary Changes Not Helping IBS-D
Elizabeth (Ny) on 04/17/2017


I was diagnosed with IBS back in the late 90's. As the years passed I found more and more discomfort with belly bloating and pain and on occasion constipation. About one month ago I started to experience the symptoms of IBSD and I am here to tell you, I was practically living in my bathroom for three days. I then changed over my diet to no dairy, less fiber because I noticed when I ate things like spinach, broccoli, cabbage, etc. I would be running to the bathroom shortly after.

I began to drink coconut water, having coconut/almond milk in my coffee, supposedly non dairy, cut out ice cream and even had to cut out frozen yogurt and tried the lactaid products and still I am having issues. It is not as bad as it was last week, but it seems no matter what I eat, I am running a short while after or by the wee morning hours up and about with pain, discomfort, nausea. I have no clue what I should do anymore. I have plain Italian toast with jam, plain scrambled eggs, coconut water, etc. etc. and still, I wake up during the night in pain. I had tried the essence of peppermint like I used to take and still no relief.

I don't know what to do anymore..I am so tired and trying to make sure I stay hydrated at the same time. It has been one week today when this all got worse. Please help me!

---
Baking Soda for IBS
Dana (Oklahoma) on 03/30/2017


I wish I had known baking soda in water could stop an IBS attack 30 years ago. So many doctors, so much money wasted, so many days of my life in misery.... And a few cents worth of baking soda was all I needed.

---
Apple Cider Vinegar, Baking Soda for IBS
Rocky (Saudi Arabia) on 12/16/2016


I'm suffering from ibs for 3 years. the test that im positive before is h. pylorie and was cured by medicine but later diagnosed of ibs. symptoms are bloating constipation diarhea acid reflux. im look soome older post in your website may be the cause of my ibs is a bad bacteria. im trying now ACV/BS and lemon for two weeks now I have some distention still and acid reflux. could it be cured? taking probiotics acidofilos and yugort hoping for your kind reply.

---