I ended up having to stay up late...not by choice...but knew this would really do me in the next day and I'd be a wreck in bed w the flu. Knowing I still had to get up early for my 3 kids to send them off to school (single mom), I decided right before I got in bed, to take a couple pinches of Baking Soda in water--as I read this helped a woman wake up in the a.m. and not sleep in.
Not only did I wake up...but I woke up before my alarm, refreshed, full of energy, and NO FLU SYMPTOMS. It's like I never even had it. I am shocked.
I take a ton of natural things for illness but this has to be the fastest, most effective, and cheapest I've ever encountered.

Myway (Delaware) on 11/05/2017


Unfortunately I'm exposed to sick people every day - and refuse to take the flu shot so, this early fall, I caught the flu bug but this time, I was prepared. Within 6 hours, the flu was gone....here is what I did.

My symptoms - fever of 101, slight headache, achy feeling, coughing, lethargy - this all happened within 1 hour. You have to hit it early.

1. Take 1,000mg (1 GM) of Vit c every 5 minutes up to bowel tolerance. For me, bowel tolerance was 40 GM (40,000 mg). Note - for some folks, this amount is probably too low. If you have questions, look up Dr. Andrew Saul on YouTube. He will set you straight.

2. Put 1 drop of peppermint oil under each nostril to keep the coughing down. It also helped with the headache. Did this about three times during the day.

3. Spread a quarter size dollar of magnesium lotion on the back of arms, feet, neck - to ease all the aches in body. Makes you more comfortable.

4. Take 2 tsp of colloidal silver 3 times a day.

5. Plenty of green tea. ( I drank about 4 cups the first day with lemon and honey).

Repeat the next day. I went to work the next day, had the Vit c tabs in my pocket, and my bowel tolerance was 13,000 mg. Don't put the Magnesium on till evening - it makes me sleepy.

This protocol is safe for kids and adults. You just have to get to bowel tolerance to make it work!

Good Luck!

MyWay

---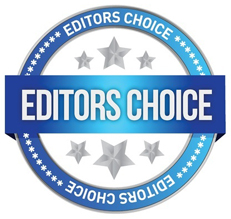 BHT for Viruses
Deirdre (Los Angeles) on 10/23/2017


Not long ago, I was flying home to LA and there was a young man sitting next to me who started sneezing and didn't cover his mouth. Instead, he just turned and sneezed at least 7 times into the aisle. When he was done sneezing, there was that nasty virus smell in the air (maybe it's only me, but I can smell viruses when people first get sick... it's a very distinct, gross smell).

At any rate, sure enough exactly 48 hours later, I started getting achy joints and a headache. It was the middle of the day and I took 1/2 capsule of BHT in half a glass of water. My achey joints disappeared by evening. I took another 1/2 capsule of bht the following morning just to be safe. Symptoms COMPLETELY gone after that.

The h2o2 inhalation method used to be my "go to" remedy for viruses, but it didn't always work. BHT has worked for me 100% with minimal dosing (i.e., one at onset of symptoms, another 12 hours later).

---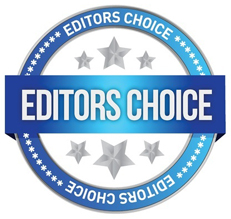 Spicy ACV Drink for Fall and Colds/Flu
Mama To Many (Tn) on 10/23/2017


Spicy ACV Drink for Fall

I don't usually have fresh ginger on hand, but do right now. I have been using it in a warm apple cider vinegar drink. So tasty!
1 cup almost boiling water
2-3 teaspoons honey
2-3 teaspoons apple cider vinegar
1/2 teaspoon cinnamon powder
1/8 teaspoon clove powder
1/2 - 1 teaspoon freshly sliced ginger root
Mix together in a larger mug or to go coffee mug to keep you cozy when you go out in the cold.
I think I would especially love this if I had a cold or the flu.
~Mama to Many~

---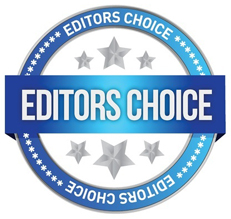 L-Lysine for Flu and Colds
Merryanne (Florida) on 05/24/2017


I have had great success using L-lysine to kill cold and flu viruses. If taken as soon as you have any symptoms of a virus at 2000 mg 4 times during your waking hours or less say take at breakfast, lunch, dinner and at bedtime, you will be ok the next day,, but, if you wait till the next day then you may have to take the dosage for 2 or 3 days. This really works great!!!

---