Ann (Tampa, Fl) on 08/04/2020


Major depressive disorder

I had major depressive disorder from age 4 until age 26. I'm 41 now, no problems with it. I was so bad I would have to snap my wrists with a rubber band to keep my thoughts from cascading downwards and had to go inpatient a number of times.

At age 19, I began a yoga teacher training program. I began a slow turn to vegetarianism because of a book I read to help migraines. When I did this, 75% of my MDD lifted, and my mind cleared up for the first time since I could remember. I even tried to go back and immediately the depression set in along with a newfound anxiety. That's when I committed to full vegetarianism.

It wasn't a cure-all, though, and I have to say the truth that I found a higher power that loved me and I felt it express very strongly to me. Once during a time period of self-harm I said no one loves me and I just clearly felt a strong response that he loved me. In that moment, I committed never to self harm again but it took time to get away from music that was always in lack. Always missing something. I had to turn to music that was talking about gaining and positive ideas.

I was still struggling with the MDD, but I began to respect myself and say that I would not be in a relationship with someone who did not love me. Therefore, no more intimate relations with those who are not truly wanting to be with me. This change probably brought me to 80% without major depressive disorder and kept me from going under water emotionally. I joined a program for that.

Once I found out that I had a learned eating disorder, and went into treatment with a nutritionist who balanced my food, and began to work on the reasons behind it, I would say that my major depressive disorder was gone at 100%. For whatever reason, the consistent nutrition at certain times unlocked the key to my major depressive disorder it was like I was saying that I deserve to have food and I deserved to have life. I also had to work on getting out of other people's business and began attending a program for that. I can only control what I do but of course one has to set up boundaries for things that are wrong. (I guess the best way to summarize that is that I learned how to interact with people in my life or family in a way that set up boundaries).

I have not had a problem since maintaining these changes and I'm super lucky and wanted to share with others.

---
Dietary Change for Depression
Eliza (Vermont) on 09/19/2018


I have enormous help with depression by avoiding all animal protein and limiting plant protein. (Plant protein is nuts, beans, and seeds.). Also avoid GMO foods because the high pesticides on them contributes to depression. Also avoid wheat, oats, and barely unless they are organic, because in a process called "desiccation, " they are sprayed with pesticides a few days before harvest. Also experiment with avoiding nightshade foods. Supplements that help are zembrin, inositol, and P5P ( active vitamin B6). But most crucial for overcoming depression is to minimize eating protein. It would be too lengthy here to explain how this strategy increases serotonin. Especially avoid animal protein. (don't eat anything with a face and avoid eggs and all dairy). You already know to choose whole grains over refined grains, and avoid sugar. (Most sugar is GMO beets, anyway.)

Please comment on whether this helps you. It is saving me from unbearable misery. I did a great deal of research on this.

---
Foods That Help With Depression
Sheilds (Wash) on 07/18/2018


Foods that help with depression - Broccoli and ginger help me.

---
St John's Wort for Depression
Paracelsus (Orlando, Fl) on 01/15/2018


St John's Wort hands down the best

My wife was suffering from depression. She started taking St. John's Wort once or twice daily plus sublingual vitamin b12 and the depression is gone. St. John's Wort has been shown to be more effective against depression than Prozac. Go for the natural stuff, it doesn't cost much and has no side effects. Don't let the big Pharma run and ruin your life.

---
Vitamin D and UV Light Therapy for Depression
Beth (New Jersey) on 11/10/2017


Depression Cure:

I can't believe no one has mentioned vitamin D, but more specifically, UV light. I already take 2,500mg of D3 daily, but perhaps it's not enough because I've been battling Mycotoxicosis for over 5 years. Between that and working a night shift, I got lazy and only tanned (yes, tanning beds! ) once last week. Big mistake! I became unbelievably depressed with constant suicdal thoughts for four days. I finally went tanning (12 minutes in a low level bed), and within 30 minutes, my depression was GONE. My face even filled out (it was getting disgustingly hollow), and my body became less bloated.

I highly suggest labelling this cure as UV light if you don't want to mention the controversial tanning bed, but don't just say D3! I think I took 10,000IU at the beginning of the week, and it wasn't enough to make up for lack of tanning. Nothing compares to your body making its own vitamin D. It's common sense - humans need sunlight. Believe me, if the weather wasn't so crappy here in Jersey, I'd be tanning my butt outside.

---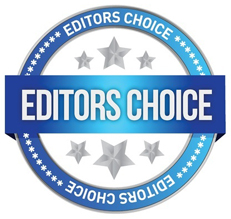 Sage for Depression
Suzy (Paris, Il.) on 10/11/2017


Hello, I have a cure for depression to share with you!!! Simply sage the herb you cook with. I started with half a tablespoon daily and worked up to one tablespoon in the span of one week. I mix it with a little honey to form a paste and swallow with my coffee in the morning. Within days I had no more depression, which I have had since my early teens! Very inexpensive to buy a bottle of sage, this is a mircle cure! Can also use fresh sage leaves and brew into a cup of tea.

---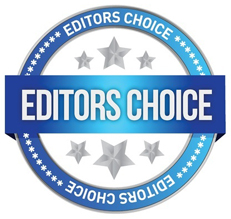 Depression and Magnesium Chloride Tablets
Art (California ) on 09/10/2017


Many people have reported the benefits of magnesium chloride oil applied topically here on EC, but magnesium chloride tablets are also well absorbed and according to the recent study link below, at the proper dose can have a significant impact on depression in people. This is important because many of the side effects from prescription antidepressants can be hard to deal with and even unhealthful, so alternatives like magnesium chloride tablets which are more likely to have healthful side effects are very useful in the treatment of depression.

This study is very helpful because it not only shows that mag chloride tablets are useful for depression, but it is also well tolerated with a very good safety profile. This study is also useful because it shows the dosing used and describes the benefit achieved. According to the study, some participants started to see benefit after just two weeks of supplementing. Participants of the treatment group took 4 tablets of magnesium chloride per day. This is the manufacturer who supplied the magnesium chloride tablets and the tablets are similar to those used in the study, but possibly 20mg more per tablet.

https://www.amazon.com/Alta-Health-Magnesium-Chloride-200/dp/B00IX05914/ref=sr_1_3_a_it?ie=UTF8&qid=1505075869&sr=8-3&keywords=alta+health+magnesium+chloride

As you can see from the study they used four tablets of Alta Health Magnesium Chloride at 500mg per tablet for a total of 248 mg of elemental magnesium per day. Magnesium chloride is well absorbed topically or orally. The tablets seem relatively easy to take compared to mag oil application to the skin everyday.

Here is a link to the full study:

http://journals.plos.org/plosone/article?id=10.1371/journal.pone.0180067

One important finding from the study is that some people may be able to get by with a smaller dose than what was used in this study.

Art

---
Dietary Changes Cured Depression
Jodie (Littleton, Co) on 07/13/2017


Hello, I am brand new to this site and a nobody. I will tell you I used to have horrible depression my whole life. I was suicidal as long as I can remember. What changed it? I went gluten free. It took a few months and I just kept feeling better and better each day. I am 54 and for the first time in my life I am free of depression. And guess what? If I get a hold of even a crumb of wheat, the depression will come back for about 2 weeks, feeling like I did before going gluten free. Now a days its much easier to find the gluten free substitutes for pasta make the transition easy peasy (and I'm a foodie). You can still have Mexican food as long as its a corn tortilla rather than flour, Yes you can eat fudge and ice cream on this diet too. It changed my life and I also lost 35 lbs even eating fudge on the holidays. It definately wont hurt. I can even think better..much better now.

Hope you know you are loved in this word..regardless

Jodie

---
Cold Shower for Depression
Charles (Portlaoise, Ireland ) on 05/05/2017


Thank you God for directing me to earthclinic website. My depression and anxiety level was unbearable today, and I stumbled upon this Cold Shower Therapy by accident, tried my first cold shower, (5 minutes, ) and the effect has been AMAZING. Feel GREAT, and can see a future again for the 1st time in MONTHS, can't wait to get up and into another COLD shower in the morning..what a difference, I normally have to DRAG myself out of bed. Thank you earthclinic.

---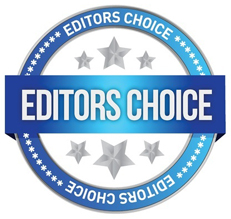 Vitamin C For Depression
Stephanie (Napa, Ca) on 10/20/2016


Vitamin C for depression.

I started taking 1,000mg of vitamin C per day for my skin and immediately started noticing an elevated, happier mood, for no apparent reason. I have tried many supplements for depression and anxiety over the years and I have to say that staying hydrated and taking vitamin C regularly have proven to be directly related to my ups and downs. I also found the following, which relates vitamin C to seratonin production.

Dr. Hugh Riordan also supports using vitamin C as a treatment for depression. He teaches medicine at the University of Kansas Medical Center. He received the Linus Pauling Award from the American College for Advancement in Medicine. He believes that vitamin C is effective against depression because it increases serotonin production. That's the brain chemical that improves mood and promotes relaxation.

?Medical text books [used] to indicate that one of the most common effects of inadequate vitamin C is depression, " says Dr. Riordan. ?But we very seldom go to a psychiatrist who measures our vitamin C level."

---