Charles D. (Burlington) on 11/20/2020


Norwegian Kelp will make almost all cysts disappear in a short period of time. I first heard it from a woman that had breast cysts being drained often. A nurse told her her mother cured them taking kelp. I had a cyst on my shoulder 5x7 cm. I had tried edible clay and then castor oil but it continued to grow. I started taking Now Brand Kelp and by the time I was finished the second bottle it was completely gone.

Take 2 caplets twice a day.


Colleen (Wisconsin) on 12/26/2018


I had a sebaceous cyst in my groin area for years that was pretty small, not really visible, but if you felt around for it, was always there. I had one bout with a cyst in this spot as a teen; it appeared suddenly, got quite big within a few days, and drained on its own. Painful but over with quickly and no recurrence until I was in my 30s. This time it was a bit bigger but never irritated and sadly never threatening to burst or progress at all. So I finally decided to see if I could make it go.

I started with castor oil, which did seem to shrink it a little, but after several days seemed to stop having any further effect. I next tried ichthammol salve, which smelled god-awful to me, but if it made this thing come to a head and be over with, was worth enduring for a few weeks. After several days of keeping it coated, not much was happening so I started taking warm epsom salt baths while continuing with the ichthammol.This did make it slowly start to grow in size, soften up, get irritated, and kind of come to a head. It was not totally effective though. I think the warm baths may have had as much to do with it progressing as the ichthammol, not sure.

But regardless, although this protocol did bring it to a head (I could see a white dot forming) when I went to express it, maybe only a third of the material (white stuff) came out. Huge disappointment. I considered going back to the ichthammol again, but I was starting to suspect that a true boil might be better treated with that stuff. My cyst was perhaps too old and dry to be coaxed out.

I decided to totally switch to another remedy I'd seen hinted at: Lugol's iodine. I've had really good success with other ailments by increasing iodine in my diet (eating dulse flakes) in the last few years, and I know I've been deficient of this essential element in the past. I'd also read that mixing Lugol's with DMSO (50/50) would do a better job of getting it to absorb at the site. I had both ingredients on hand though I'd never used the DMSO before.

Mixed up a few ounces in a small glass container and applied it twice a day for about a week. (I used Crow's 5% iodine and pharmaceutical grade DMSO--both purchased on Amazon.) Right away I could feel something happening, a tingling. Within a day or two, the cyst, which as I mentioned had become larger and inflamed and only partially drained, was much smaller and starting to dry up. It was probably less than ten days before it was entirely healed over.

What really surprised me was that it was completely flat at that point--no sign of a bump--for the first time in maybe ten years. It's now been about three weeks. I stopped applying the iodine/DMSO once it was healed and flat and it so far has not come back at all. If it does, I won't be going back to the ichthammol again. I'll just try the iodine/DMSO.

One tip: I used a Q-tip to apply the solution directly on the cyst and would "paint" it thoroughly for about a minute to get as much of the stuff to absorb as possible. Because of where this thing was, I didn't bother to try to get a band-aid to stay in place and just used panty liners to keep my underwear clean. Once absorbed it didn't seem to be very wet or getting all over the place, so this was more of a precaution than a necessity, but keep in mind iodine does stain clothing. Also, iodine will spread all the way up the Q-tip, which seems to waste it. I wanted to saturate just the end, so I eventually figured out that dropping oil (I used castor oil) onto the part of the cotton about halfway down from the very tip would block the iodine solution from "running, " if that makes sense.

Definitely try this if you have a stubborn old sebaceous cyst. Hopefully you can avoid the attempts to poke at it and get it to come to a head--it really is possible to get even an old cyst to absorb and clear out with your body's help if you use iodine. Good luck!

---
Tea Tree Oil is Curing an Old Cyst
Caterina (Md) on 01/25/2018


My experience: For cyst on back of neck, applied organic tea tree oil to location with a Q-tip, a few times per week and cyst is shrinking, almost flat now - Amazingly after 30 years!!!!

---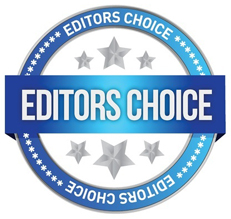 Castor Oil for Cysts
Karen (San Francisco, Ca) on 06/07/2017


I had a painful cyst between the skin and muscle on my hip, about the size of a grape. My doctor said that it was unlikely to go away, and that I should consider surgery. Instead I consulted Earth Clinic and tried the castor oil suggestion. I rubbed the oil onto the skin over the cyst a few times a day. When I had time, I used a heating pad after application. Day 2 and the cyst was the size of a lentil. By Day 3 it was nearly gone. Gone on Day 4. Miraculous, really.

Told my daughter about my experience. She is a gymnast and has always had large marble-sized ganglion cysts on her wrists. They are painful and inhibit movement. She has been using the castor oil for a few days (only 1-2 times a day), and the cyst is nearly gone! Truly amazing.

---
I Wish I had Known About Castor Oil for Cysts Before!
Rtd237891 (A) on 02/11/2017


I had cyst on my back in the same spot I had one before, went to a walk in clinic for the first one after it was drained they had me come back for a follow up and was told it wasn't done properly and I had to go to the hospital turned out to be a very long day . So when I felt that lump in the same spot looked here seen all the positive reviews for castor oil.

If you're interested in trying this the sooner you start the better I waited a little longer than I would now that I know about this method.

Found some at the drug store put some on the back of my fingers it is very thick and massaged it onto the lump. Did this daily for 3 day and it drained while I was sleeping it felt so much better but I could tell there was another right under the first so continued with the castor oil after week it drained also!

Wish I knew about this method sooner, I would have begun it at the first sign!

---
Kelp to Drain Cysts
Charles (Burlington, Ontario, Canada) on 10/10/2016


I had a large cyst come up on my shoulder in a year it had grown to 5 by 7 centimeters. I tried the Red Desert Clay and later the Castor Oil treatments with no success. Then a friend told me that his wife had a problem with breast cysts that the doctor kept draining. When she was in for a mammogram she discussed it with the nurse. The nurse said my mother used to drain them by taking Kelp. She now takes Norweign Kelp and has not had a cyst since. My friend had one on his leg and kelp took it away. I took it and my cyst is now gone completely in about 3 months.

---
Cyst Turned Out to Be MRSA
Karen (Georgia) on 10/02/2016


Warning


To all of you looking for cyst remedies: I would be very careful! I had a "cyst" that was lanced at the ER and later diagnosed as staph at the ER, lanced, drained and packed. Finally wound up at the surgeon's office. It was MRSA and resistant to ALL but two antibiotics. It still never totally went away and required surgery. MRSA is VERY serious and can even be deadly.

Please if you are ever in serious pain or these self diagnosed "cysts" are growing rapidly, consult a physician IMMEDIATELY and get tested for MRSA. This can also be very contagious if the skin is broken and it is MRSA.

---
Topical Iodine for Cysts
Carolanne (Maryland) on 09/22/2016


I am so surprised that the section on CYSTS did not list Iodine as a remedy! Iodine tincture (commonly a 2% liquid in an alcohol/water solution, found at smaller pharmacies) has a emulsifying effect on the waxy, oily substance inside common dermal cysts. Much like a warm compress would, iodine emulsifies the substance inside the cyst, making it thinner and less viscous so that it can be reabsorbed by the body.

I've had several sebaceous cysts on my scalp and, although dousing them with rubbing alcohol helps a bit, I found that iodine painted on with a Q-Tip works very quickly to shrink the cyst without having to squeeze it and break the skin (which opens you up to infection).

Iodine tincture comes in a tiny dark-colored bottle ad it found at smaller pharmacies; the big box stores are more likely to have a larger bottle (3-4 oz) of povidone iodine solution, which is more dilute but should be effective as well. The added bonus is, these solutions are powerful antibacterials (even against the dreaded MRSA) and are used in hospitals.

---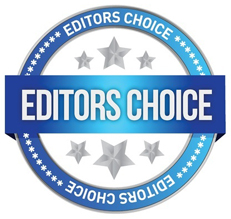 Garlic Treatment for Forehead Cyst
Nicole (Montreal) on 09/09/2016


Hi,

I had a cyst on my forehead, for the last 4 years, the size of a green pea.

Last night (2016/09/09) at 2:30AM, I crushed a clove of garlic and applied it on my cyst and around it. I held the crushed garlic in place with scotch tape. It burned quite a bit for half an hour. I went to bed with the garlic and scotch tape in place.

7 hours later, I woke up and looked at my forehead. Under the scotch tape, the crushed garlic had turned green overnight.

I removed the scotch tape and garlic.

To my great surprise, the cyst had COMPLETELY DISAPPEARED. A small puncture mark was left, probably due to where the liquid was drawn out by the garlic.

Also redness of the skin; better than that cyst that reminds you of witches.

I am on a waiting list to get a family doctor. I should be waiting another 4 years to get one.

That is the reason I tried the garlic treatment and it WORKS.

Nicole

---