Ear Infections in Children for Hydrogen Peroxide
Pam (Boston, Ma) on 05/07/2014: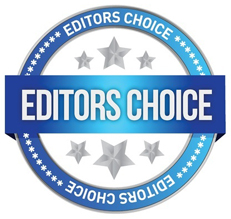 My mom used Hydrogen Peroxide on us kids since as far back as I can remember. Anytime we had an earache, we'd lay on our side with a towel around our face (from the ear down) and over our necks and she'd pour in the 3% Hydrogen Peroxide. I'm used to it now as I've been doing it for over 35 years. I have perfect hearing and no ear damage. Now - I've never had tubes put in or anything like that, so such people may require special treatment. But on me and my siblings anyway, we love it. I have one ear that for whatever reason, is prone to infections. Whenever the pain starts to kick in, I do the Hydrogen Peroxide treatment. If you have an infection going on, it will bubble up like crazy - that's how you know it's working. When it stops bubbling, simply tip your head to the side and drain it out - whatever little Hydrogen Peroxide is left will evaporate. I've never had any trouble with it getting "trapped" in my ears - but that's me. Like I said though - I've been doing this for 35+ years. I also advocate an onion poultice for severe pain...used overnight. And avoid getting water in your ears at all costs. Also direct sunshine on the ears is great if possible. HTH! :-)
---
Mtb (Milwaukee, Wi) on 02/28/2012:


My daughter woke up in the middle of the night with ear pain that made it hard for her to tolerate people talking at normal levels. We did the hydrogen peroxide 3 times in a total of about 5 hours. Each time the ear pain was reduced and the last time her earache was gone. She woke up today with earache still gone. Seems like a winner!

Thank you - Michelle
---
Raleighmom (Raleigh, Nc) on 12/18/2011:


The hydrogen peroxide really works. Our son was up most of the night with very severe ear ache pain. I had used hydrogen peroxide to prevent and treat colds, but had not used it on an ear ache previously. I was a little hesitant to put something in his ear when it was already hurting. However, it made a huge difference quickly. The pain is almost all gone now. I don't know why this works, but it does indeed work well. I would imagine that some of the people who have had problems with this maybe had a punctured eardrum to begin with. We have done this often enough that we know it works fine for us. We have had no problems using the hydrogen peroxide in ears.
---
Sylk (Cincinnati, Ohio) on 04/15/2010:


My 94-yr-old step mother told me: I really know about it curing ear problems. When my son was an infant he had an ear infection while my husband was in New Richmond sand-bagging the city against the flood. I had no car at home and pediatrician could not come to the house but suggested another one from Clifton who was a surgeon also. He came and prescribed using a few drops peroxide in Ned's ear. SUCH screaming!!!!! But it cured him in two days. Also remember that he charged $25.00 while the usual docs calls were $3.00.
---
Philip (Goose Creek, SC) on 10/09/2008:


I have a daughter (2 years old now) gets ear infections all the time and let me tell you if it wasn't for hydrogen peroxide I would still be wasting my money on the doctor and antibiotics that NEVER WORKED!! It is amazing how quick she stops the crying and holding her ear after about 5 min of putting peroxide in her ear. By the way I wanted to throw the fact that numbers show that doctors are only right 50% of time.
---
Keri (Sylvan Lake, Michigan) on 03/21/2007:


Cured toddler's ear infection!! After many ear infections and ear tubes in my son's ears, I was told to try 1 part hydrogen peroxide to 3 parts water and put drops in his ear to stop the discharge from his ears. Magic! It stopped the gooey discharge and cleaned his ear of the wax too!! I recommend it to everyone!!