Bill (San Fernando, Philippines) on 03/01/2012


For the past month or so I have been testing a simple alternative remedy for wrinkles around my eyes which are substantial. This problem goes back to before I had candida, where I had rather large bags under my eyes which usually indicates insufficiency and problems with the kidney or liver in the body. Since curing my candida (and resolving the kidney/liver issues), my eye bags have become rather pronounced and wrinkly empty sacks!! This is quite annoying and looks awful. So I had to consider how to revive and tighten all that loose skin back to normal again.
So what I have done to cure this wrinkling and loose baggage around my eyesockets was to use the following simple protocol:
* Tip a bottle of castor oil against my left middle finger. Tip another bottle of VCO against my right middle finger(ie use a 50-50 mix of castor oil and VCO). Then mix both the oils together by rubbing the middle fingers against each other.
* Apply this mix thoroughly to each eye socket, including eyelids and eyebrows so that there is an even coating of oil that is not so oily.
* You can use and apply this remedy at any anytime, but I did it in the evening before sleep. I applied it 3-4 times a week. I used breaks in the protocol in order to allow the skin around the eyes to oxygenate, revive and heal.
* After showers and cleaning the eye sockets throughly, I also dabbed 3% Hydrogen Peroxide carefully around the eye socket and eyelids (don't get it in your eyes) to both help kill bacteria etc and to also help oxygenate and revive the skin in that area.
I have used this simple remedy for only about a month with very good results. Not only has it greatly reduced the wrinkling around the eye sockets but this remedy also seems to tighten the skin, such that my empty bags look like normal skin under the eyes now. I also noticed improvement in my eyelashes -- longer and thicker now. It also cured something which affects older people -- which can only be described as the "hollow looking eye socket problem" that normally occurs and is noticed first thing in the morning when you look in a mirror.
My interest and reasons for using such a remedy was spurred for several reasons. First, I've recently read some disturbing research that has confirmed that particularly fungi and yeast can exist and indeed can proliferate, unseen and unnoticed, in the sub-epidermal layers of the skin without detection. I further reasoned that, because so much gunk collects around the eyes, that the skin around the eyes was therefore a perfect feeding environment for proliferation of bacteria as well as fungus and such.
So I simply combined two well-known anti-fungal and anti-bacterial oils plus HP (for skin oxygenation and as a broadband pathogen killer) to get rid of the wrinkle problem and it all seems to have worked quite well and is a very economical way of resolving these problems. I'm still using it.

---
Borax Topically Is Working on Wrinkles
Stacey (Abbotsford, Bc, Canada) on 10/16/2011


I wanted to share this awesome discovery I just made. I've been using the borax drink and read that one woman made it into a spray and used it on her face to get rid of moles. Curious, I thought I would try that as well and see what would happen. Amazingly, my big forehead wrinkle almost immediately started to reduce in size and depth. I am not joking!!

I used a small (2 oz) spray bottle, filled it with water and a small amount of borax to saturate, about 1/4 to 1/2 of a teaspoon. I shook it up and lightly sprayed my face. It doesn't irritate the eyes though I'd use caution with the eye area. I'd also recommend removing makeup before doing this. I let my face dry and then sprayed again. (I did this about 5 times over the course of an hour or two. ) It's amazing! My whole face feels like it got a lift and it's only been 2 days!

I'm experimenting with my crows feet wrinkles using cotton balls soaked in the borax water. Will have to report on that later. I'm not 100% sure if this is permanent yet though it feels incredible :). I'll try to update in a few weeks. Good luck to all!

---
Castor Oil for Wrinkles
Ergo (Concored, Nh Usa) on 07/27/2011


It takes a while but it *does* work!

I've been using this for about 6 months now for treating wrinkles and, surprinslgly, it has worked: the lines around my eyes are essentially gone and the ones on my forehead have substantially softened (they were much deeper than the baby crow's feet I had), so maybe there's hope that, eventually, they'll go away, too.

The only downside is, as noted, is that it took 6 months to see any real results, but, man, if you're in no rush and want something that is dirt cheap (it's about $2 for a bottle that will last you months at Wal-Mart) this will, eventually! , do the trick.

---
Homemade Beauty Products
Francisca (Michelbach-le-bas, Alsace, France) on 06/17/2011


For those who want to avoid harmful chemicals here are a few ideas I have tried out which appear in a collection of little book in French each on a subject like Lemon, Clay, Vinegar, Olive Oil, Magnesium Chloride and many more. Very useful.....

Lip Balsem: Melt 15g of bee wax or shea butter in 10 ml jojoba oil or sweet almond oil au bain-marie. Add 1 drop of Lemon Essential Oil (I would add two as with one I didn't smell a thing! ). Mix and once cooled down store it in a little pot (it will last you a long time as you use very little so if you wish a bit less just make half of the recipe). Rub over your lips.

Anti-wrinkle mask: Place 2 slices of lemon in a bowl (1 if your skin is very dry and 4 if it is very greasy) and cover with equal parts of creme fraiche (I suppose nowadays you can buy it everywhere) and milk, both lightly warmed up beforehand. Let rest for at least 3 hours. Try do use the mask a few times a week. To use apply it over your face and let dry for 30 minutes. Rinse using a wet towel!

---
Castor Oil for Facial Wrinkles
Sherry (Caldwell, Idaho, Usa) on 03/29/2011


I LOVE THIS SITE.... I HAVE DEEP WRINKLES AROUND MY EYES, WILL THE CASTOR OIL TREATMENT REALLY HELP, PLUS WILL IT TIGHTEN MY NECK AREA ? I can leave it on at bedtime and wash face in the morning and apply the C.O. for the day right ? I am sooo excited, someone please make me a believer and get back to me......thanks...

---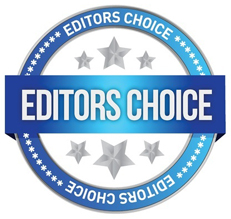 Honey for Wrinkles
Jb (Birmingham, Al) on 03/17/2011


Honey is a great skin smoother and it's a natural antimicrobial. Massage into the skin in circular motion (this is great for circulation) and leave on as long as you care to (very sticky and may run). Wash off with cool water and pat dry. You should notice immediate smoothing of the skin, including fine lines and pores. It's a humectant and draws moisture to it. You can also make a paste of shea butter and honey. Wonderful!

---
Alice (Jacksonville, Fl) on 04/28/2008


Grape seed extract cream from heath store is great for wrinkles.

---
Anonymous (USA) on 03/24/2006


Emu oil and Aloe Vera Gel cures wrinkles, pimples, dry skin, flaky complexion, dull-appearing skin etc. 100% pure emu oil and concentrated aloe vera juice/gel moisten the epidermis of the skin and really make one's skin glow, the aloe tightening the pores and diminishing wrinkles. the EMU OIL has a very small molecule, almost identical the body's own sebum, which can reach deep within the epidermal layers and plump skin. both impove skin tone and overall texture.

---