Bombshell (Wa.) on 05/30/2015


I've been using both regular cold pressed castor oil, and Jamaican black castor oil around my eyes, laugh lines, and between my brows on the dreaded 11s every night after washing my face. The first thing I noticed upon waking in the morning was the skin under my eyes felt tighter and the small creases that were beginning to form have completely disappeared.

I also apply my own homemade Hyaluronic Acid, Liposomal Vitamin C, Argon Oil, Aloe Oil serum during the day before applying my make up. Every few weeks I switch my skin care regimen by using a homemade Black Rice Hyaluronic Acid and Liposomal Vitamin C serum.

My skin looks and feels great. I'm 49 this year and everyone guesses my age to be 32.

Every few months I do acupuncture facelifts on myself once a week for 4 weeks. I typically do the 11s and the laugh line areas to keep the wrinkles from showing up but I haven't done this in about 6 months, so I plan to again soon. You know, just as a preventative measure:)

My suggestion is to never use a drug store castor oil. Spend the extra few bucks on a good cold pressed organic castor oil from a reputable company. I'm not sure I can tell the difference between the black and the regular castor oil, so I don't really have a favorite at this point.

Just FYI: I wash my face with my homemade dry oat facial wash. I also use my homemade Japanese rice and powdered milk facial scrub. It keeps my skin super smooth, the skin tone very even, and I don't get as oily as I use to. I do this once a week. You don't want to scrub on a daily basis.

If you get brown spots on your face (or wherever), mix equal parts castor oil and baking soda together until it turns into a paste. If it's too drippy, add a little more baking soda and mix again. Apply it to the spot and massage in for a few seconds with the tip of your finger. Once you've done that, dab another bit onto the spot, cover it with a band aid and leave it on over night. It might take a few nights of this, but the spot will disappear.

My word of advice is to NEVER EVER us store bought cleansers or moisturizers. The chemicals are not only harmful, but they can actually age your skin. They may smell good and feel nice going on, but the damage they cause over time is certainly not worth it. Besides, not only are you doing your skin a world of good by using natural ingredients, but you'll be saving yourself a ton of money. I love making my own products and knowing what's really going on (and in) my skin.

Don't forget to use a natural broad spectrum sun screen every day, rain or shine.

I hope this helps.

---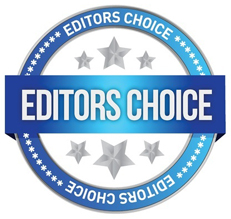 Re: Homemade Wrinkle Remover
Georgina (Ireland) on 08/06/2014


I have been working as a beauty writer for years and have come up with my own wonder treatment. Firstly, cover your face with olive oil and begin to scrape it using something like an old credit card ( I use the edge of a cd , as it gives the best scrape). Scrape with medium pressure for about three minutes until face turns pink... Gentle around the eyes. Rinse the oil off and then your skin is prepped for stage two.

Stage two:

The wonder potion comprises of mostly fresh carrot juice. Retinol, the wrinkle fighting element in all the expensive face creams, is actually vitamin A, which is to be found in carrots. The fancy cosmetic creams you buy in the store are packed with preservatives and chemicals and have been sitting on the shelves for years. The carrot juice is much more potent because it is fresh. Add vitamin c by squeezing half an orange and adding it to the mixture. You can add a Rubex tablet instead if you want a super result. Lastly, add a generous dollop of rapeseed oil... Packed with vitamin e. Freeze ingredients in?an ice cube tray and use them a portion a a time. The fresher, the better.

I would love to hear what you think of this... It's made my wrinkles vanish. I am 45 and most people think I am about 32... Not bad. Good luck. X

---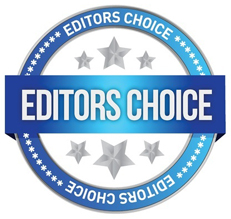 Protocol Used to Rid Eye Wrinkles
Bill (San Fernando, Philippines) on 03/01/2012


For the past month or so I have been testing a simple alternative remedy for wrinkles around my eyes which are substantial. This problem goes back to before I had candida, where I had rather large bags under my eyes which usually indicates insufficiency and problems with the kidney or liver in the body. Since curing my candida (and resolving the kidney/liver issues), my eye bags have become rather pronounced and wrinkly empty sacks!! This is quite annoying and looks awful. So I had to consider how to revive and tighten all that loose skin back to normal again.
So what I have done to cure this wrinkling and loose baggage around my eyesockets was to use the following simple protocol:
* Tip a bottle of castor oil against my left middle finger. Tip another bottle of VCO against my right middle finger(ie use a 50-50 mix of castor oil and VCO). Then mix both the oils together by rubbing the middle fingers against each other.
* Apply this mix thoroughly to each eye socket, including eyelids and eyebrows so that there is an even coating of oil that is not so oily.
* You can use and apply this remedy at any anytime, but I did it in the evening before sleep. I applied it 3-4 times a week. I used breaks in the protocol in order to allow the skin around the eyes to oxygenate, revive and heal.
* After showers and cleaning the eye sockets throughly, I also dabbed 3% Hydrogen Peroxide carefully around the eye socket and eyelids (don't get it in your eyes) to both help kill bacteria etc and to also help oxygenate and revive the skin in that area.
I have used this simple remedy for only about a month with very good results. Not only has it greatly reduced the wrinkling around the eye sockets but this remedy also seems to tighten the skin, such that my empty bags look like normal skin under the eyes now. I also noticed improvement in my eyelashes -- longer and thicker now. It also cured something which affects older people -- which can only be described as the "hollow looking eye socket problem" that normally occurs and is noticed first thing in the morning when you look in a mirror.
My interest and reasons for using such a remedy was spurred for several reasons. First, I've recently read some disturbing research that has confirmed that particularly fungi and yeast can exist and indeed can proliferate, unseen and unnoticed, in the sub-epidermal layers of the skin without detection. I further reasoned that, because so much gunk collects around the eyes, that the skin around the eyes was therefore a perfect feeding environment for proliferation of bacteria as well as fungus and such.
So I simply combined two well-known anti-fungal and anti-bacterial oils plus HP (for skin oxygenation and as a broadband pathogen killer) to get rid of the wrinkle problem and it all seems to have worked quite well and is a very economical way of resolving these problems. I'm still using it.

---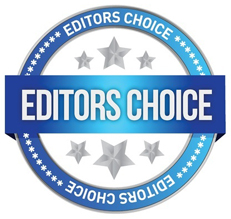 Honey for Wrinkles
Jb (Birmingham, Al) on 03/17/2011


Honey is a great skin smoother and it's a natural antimicrobial. Massage into the skin in circular motion (this is great for circulation) and leave on as long as you care to (very sticky and may run). Wash off with cool water and pat dry. You should notice immediate smoothing of the skin, including fine lines and pores. It's a humectant and draws moisture to it. You can also make a paste of shea butter and honey. Wonderful!

---
Back to Home Remedies for Wrinkles Page