Mites
Posted by RIKARDO (LOS ANGELES, CALIFORNIA) on 09/19/2008


TED, JUST LIKE EVERYONE ELSE, HERE TO THANK YOU FOR YOUR REMEDY - DUDE I'M SO FREAKING EXCITED THAT I DON'T KNOW WHAT TO WRITE - WELL FIRST OF ALL AFTER READING ALL OR MOST OF THE MESSAGES ABOUT MANGE - I BELIEVED I'M THE FIRST ONE WHO TRIED THE BORAX REMEDY ON MYSELF - I LOVE MY DOGS LIKE IF I DIDN'T HAVE THEM I WOULDN'T WANT TO LIVE ANYMORE BUT ANYWAY I WAS DIAGNOSE WITH LYMPHOMA A COUPLE OF YEARS AGO SO MY IMMUNE SYSTEM ITS WEAK SO I PICK UP THOSE DISGUSTING BUGS AND HAVEN'T BEEN ABLE TO SLEEP OR FOCUS TO DO ANYTHING FOR A FEW DAYS MY DOGS DEPRESSED AND I'M DEPRESSED. THOUGH IT WAS THE END SO FINALLY I DECIDED TO TRY YOUR REMEDY AND AS I WAS MIXING IT MY BOYS (DOGGIES) ARE TRYING TO FIGURE OUT WHAT AM DOING SO I TOLD THEM THAT IT WAS FOR MYSELF AND I TRIED IT AND I TRIED AND MORE AND ALL OF THE BITES ALL OVER MY BODY STOP ITCHING THEY ARE GETTING DRY. MY DOGS ARE HAPPY AM HAPPY I'LL BE ABLE TO WALK THEM AND WON'T HAVE TO HIDE MY ARMS. GOD BLESS YOU
EC: More information about Ted's dog mange cure is here: https://www.earthclinic.com/pets/dog_mange_cure.html
---
Mold
Posted by Angela (Cheltenham, England) on 01/10/2010


My daughter is a student and the house she shares is damp and full of fungus on the walls. Her room is the worst. When I went to pick her up for the Christmas holidays I took a plastic spray bottle of Borax and water (just put enough Borax in so that no more will dissolve). I sprayed the walls with it when I arrived and then wiped all the fungus off. After helping her pack I sprayed the walls again and just left them to dry. This was a last ditch attempt to make things better because the landlord would not do anything.
When I took her back after Christmas I didn't know what we would find but imagine my delight when we walked into her room to find not a trace of mould.
Thanks to all on this website who have written about Borax and how it kills fungus.
I hope this helps others in the same situation.
By the way, I live in the UK and it is impossible to buy Borax in any shop (even Boots). They are now selling something called 'Borax substitute' and no-one will give me a straight answer as to why they won't sell Borax. One assistant in Boots said that it was because old people used to put it in their eyes. Anyway, I eventually ordered a tiny amount from Amazon and to be honest you don't need a huge amount. Though one chemical company said they would sell it to my by the ton at a very good price.
Replied by Garry
(Los Angeles , Ca, Usa)
06/29/2011

Warning

---
Mouth Sores
Posted by Kelsie S (Grand Blanc, Mi) on 09/07/2016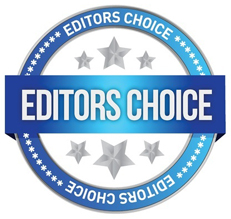 A dilution of Borax in water worked beautifully on curing my daughter's mouth sores. She had cracks in the corners of her mouth for a few weeks. I applied herbal balms and kept them clean, but they just weren't going away. Then I checked earth clinic, my favorite site, and someone mentioned that its a fungal infection. My lucky day!! Because I know Borax knocks out fungus like no ones business. And it didn't disappoint this time either.
So I just diluted Borax in water, about 1/4 cup of Borax in 8 oz. Use warm water and stir until most is dissolved. Sometimes you're left with extra borax crystals and that's ok. Now you use this solution on the corners of your mouth 2-3 times per day, or anywhere you have a fungal infection. Just saturate a cotton ball and dab on. Don't rinse off, just air dry. It may cause drying. You can use a nice herbal salve or whatever to moisturizer. I also recommend applying borax to any fungal infection for 5-7 days after the sores have cleared. Fungus is a tricky beast. You gotta kill every last bit or it'll sneak back in..
Well that's it! Seriously, try this remedy for yeast and fungus. You won't regret it. And nothing to be worried about...Borax is less toxic than table salt if swallowed. Its a useful internal remedy too, but that's another subject matter. Good luck!
---
MSM for Borax Side Effects
Posted by Mvm (Sinop) on 12/25/2017


MSM might be good against borax die-off reactions
Taking a serious risk, I took 1/4 teaspoon of borax with a glass of water. The next day, I got strong Herx reactions primarily including stomach and gut pain, nausea, and slight pains or pressures in various regions of my head.
I noticed that a teaspoon of MSM powder (which I've been using for a week now) with a glass of water and orange juice alleviated the reactions.
---
Multiple Cures
Posted by Nice Lady (United States) on 06/24/2022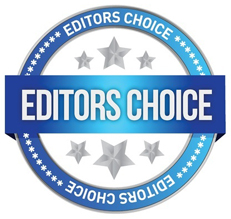 There are two methods of taking this 20 Mule Team Borax powder. One is to put one teaspoon of the powdered borax in a liter of water and then use this by putting a teaspoon of this water in a glass of water once or twice daily. The second way is according to Ted's advice which is for men to put 1/4 teaspoon of the 20 Mule Team Borax into a glass of water once daily and drink the whole glass. He also recommended for women to put 1/8 teaspoon of the Borax into a glass of water once daily. I have read where it's according to your weight and that some women can use the man's dosage.
For me, I am a little heavier at 200 lbs and a woman and what works for me is I started with the 1/8 tsp in water, it worked well for me, I started slowly for a week or so and I also read to take a magnesium capsule once daily to offset any symptoms as this borax seems to work hand in hand with the magnesium. I take one 500mg magnesium capsule in the morning with breakfast. This works for me. After doing well with the 1/8 of a tsp of the 20 mule team borax I upped the dosage to where I take this two times per day in a hot large cup of coffee.
I have taken this for a month now and it seems to be helping me with the stiffness in my shoulder joints which I could not raise above my shoulder level without pain before and can raise straight up now, much stronger with very little pain if any and I run my rototiller about once a week, have a large garden and work daily on two acres, keeping it mowed and taken care of. Plus I am almost 70 yrs old. This has also been helping to dissolve my kidney stones and has helped my IBS very much. Helped my partner's arthritis in his knees a lot also. So for me this works well.
---
Multiple Cures
Posted by Golden Dotz (Rural Wisconsin ) on 06/28/2021


My fiancé and I both started taking 1 liter distilled water mixed with 1/4 tsp of Borax . We drink it over the course of 12 hours . I have done this for 5 days and took several days off and now I'm back on it. I FEEL GREAT! Much more alert, healthy bowel movements that seem to be dense and I feel crap leaving my body ~ literally ~ lol, optimistic energy and a up beat positive mood. The clarity of mind is what I'm really enjoying most.. I'm a fan. I also take Lugol's iodine a few drops a week and grey Celtic sea salt regularly. I was told the borax and grey Celtic sea salt help pull heavy metals out of the body. I avoid all gluten starch and sugar ~ so that is working for my wellness, and I use the iodine to also test a food if I'm unsure if it has starch in it. Toxemia is an excellent book to read - and that's all I'd like to add for right now. Thank you.
---
Multiple Cures
Posted by George S. (British Columbia) on 06/17/2021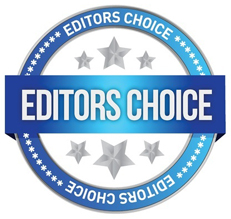 I've been taking a small amount of Borax on a regular basis since late 2012, after reading an article entitled "The Borax Conspiracy."
Within a week, the pain in my shoulder was gone.
My wife had a calcite spur in her foot. Very painful. I told her that the boron in the Borax would help her body regulate the calcium and the magnesium in her body and may make the spur go away.
It went away within a week.
Recently, my dentist checked my jaw bone to see if I had enough bone to install a dental implant (it's unusual for someone my age [65] to have enough bone to safely do an implant without extra preparation to the bone). He was surprised/shocked to find out that I have no bone loss at all. I told him it was because I "take boron supplements." (I didn't dare say that I take BORAX--he would have flipped! )
I put 1/4 teaspoon of Borax in a 2-liter bottle of water. Then I drink about 1/2 cup of Borax-water each day, for about 4 or 5 days per week.
The $5.60 box of Borax that I bought on 24-Dec-2012 is still mostly full. It will last until I am about 130 years old or more.
---
Multiple Cures
Posted by Bryan (PA) on 05/16/2021


Started using this mix for 2 doses. I dissolve everything in the flask first before pouring it into a large mixer bottle filled with clean filtered water or distilled.
I usually just put a few drops(2-4) of the nascent iodine into the mix. Amazing effects after first use. They are killing us with fluoride and it's in everything. Healing is absolutely possible.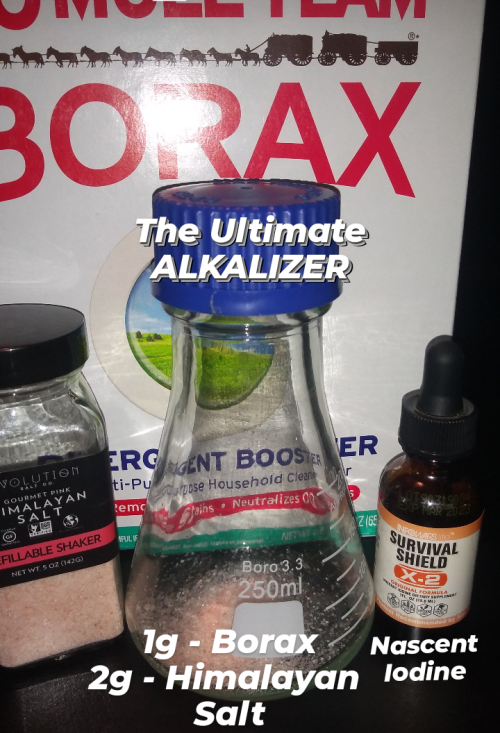 ---
Multiple Cures
Posted by Joey Jacobs on 05/08/2021


Borax healed my frozen shoulder overnight.. I've been using it for about 3 years now.. it has straightened my hands and fingers.. my teeth have new enamel where my gums receded, and the neck of my teeth were exposed.. it has also straightened and removed my neck hump ..I am 73 and feel like I'm 37.. I love my Borax and Magnesium regime.. amazing Minerals!!
EC: This comment is from Earth Clinic's Borax for Arthritis video page here.
Replied by Marn
(Ontario)
05/20/2021

Replied by Shawn
(Iowa)
12/20/2021

---
Multiple Cures
Posted by vernonlove (ca) on 03/27/2021 2 posts


I had arthroscopic knee surgery in May 2020. Two months into recovery the entry area had not completely healed and a staph infection had formed. My surgeon, nor any other doctor caught this. I ended up at the emergency room and was diagnosed with cellulitis, which had spread to the other leg and had major swelling from both knees down to the tips of my toes. After three rounds of antibiotics, I had not responded and was getting worse. I then thought hospitalization would be necessary.
Then by chance, I watched a video on rumble, and Borax was mentioned as a therapy for overall health issues. I have been using 1/4 teaspoon in one liter of distilled water and drinking it throughout the day.
I'm on my 8th day and have been getting better more and more every day. The only side effect is a pressure headache behind my left eye, which is tolerable. Could this be due to the decalcification of my pineal gland? I have noticed my hair and skin looking better and my teeth are whitening as well. I'm a 57 year old male who is very positive for the future!
---
Multiple Cures
Posted by Elsine (Anderdon SC) on 10/21/2020


I have been taking Borax for almost 5 years now. As long as I take with 400mg magnesium at least 4 days a week I am pain free as far as arthritis. I am 55, and need not hormone replacement therapy.
Also bathing in Borax and Epsom Salts is amazing for skin. 3/4 cup of each. I fill bath with water filter shower head when bathing.
Replied by Whistling Dixie
(North Carolina)
10/24/2020

Replied by Glynis
(Ireland)
10/24/2020

Jean
(Louisiana)
10/25/2020

Replied by Gail
(Medina, Oh)
12/12/2020

---
Multiple Cures
Posted by Rhonda (Tahlequah, OK) on 10/04/2019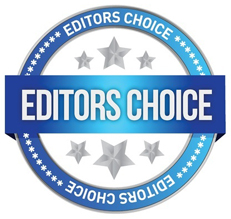 Started using Borax over 3 months now. Before I started, my health was going down hill fast. My ovaries failed kicking in early menopause over 2 years ago. My thyroid function was way out of whack. Bone loss was occurring quickly along with joints deteriorating. Psoriasis on my scalp worsened and arthritis from it was insane. Cholesterol levels increased, Vitamin D levels plummeted. I had intense muscle tension, weakening muscle strength, hair loss, thinning skin, dry skin, worsening vision, bone spur on my spine, heart palpitations, depression, anxiety, brain fog, extreme fatigue, UTI's. Yeast infections, shortness of breath, blood sugar fluctuations, bleeding gums, chipping teeth, loss of libido, migraines, jaw pain, receding gum line, and I could probably go on. Discovered the use of Borax for treating a UTI and Yeast infection. I refused to take antibiotics to worsen my issue.
Made up some gel capsules with Borax to insert. Within days the problem was gone. I was astonished. To my surprise, I learned that I could possibly treat myself for a lot of the problems I had going on. I had been badly affected by halides like fluoride, bromide and chloride. Gut bacteria too of course. Started taking Borax by the Walter Last method after learning about our deficiencies with Boron due to depleted soil, and water. Used 1 tsp of Borax Powder in one liter of distilled water dissolved in a glass container. Took one tsp daily from that liter 3mg of Boron. Felt it right away. Noticed a decrease in pain in 3 days. Had a herxheimer reaction about a week into it. Backed off and started back when I felt better.
All was good, increased to 2 tsp daily for 6mg daily. Always took my doses with magnesium spaced out. 400mg Oral Glycinate and used Magnesium oil (transdermal magnesium chloride) Felt more pain with the increase, but this time, I started taking a bath in 1/2 cup Borax and 1/2 cup Epsom, daily sometimes twice for 20 min.
These baths were phenomenally healing for me. Made me feel so good afterwards. My skin loved it. It got softer and had a nicer appearance. I also soaked my head and scalp for my psoriasis. This really helped with the plaque build up and itch. Very nice on my hair too. After my bath I moisturized with a mixture of Organic Cold pressed unrefined Virgin Coconut oil and Avocado oil. (Avocados are a source of Boron.) Soon increased my dose to 9mg, 3 tsp spaced out. Still used ample magnesium to help correct the calcium metabolism and took my baths.
About a little over a month went by and I decided to try to drop off my prescription medications to see if I really still needed them. One by one I quit taking them. Asthma inhaler, Asthma Steroid, Nasal Steroid, Anti depressant, Anti Anxiety, Migraine and Allergy. I wasn't even taking much aspirin or ibuprofen. Didn't even seem to miss them. My pain had decreased so much. I was getting my life back after wanting to give up. Fast forward to today, pain has decreased to almost none. Bones feel much stronger as do my joints. My energy has returned, depression has lifted, I'm not as anxious. My thyroid gained correct function, no more heart palpitations, weakness, muscle weakness, or bone pain.
My hair stopped falling out and has returned to growing back in. Skin feels more youthful and not dry. Eye sight seems to be improving still. Libido has increased some, no more gut issues, UTI's or yeast infections so far. My nails are even growing longer and stronger. My bone spur on my spine disappeared, psoriasis improved, cholesterol and vitamin D levels are improved, muscle tension is very seldom. Another thing I did other than getting rid of fluoride and tooth paste with it, I used some of my dissolved dose as part of my oral healthcare. Poured some of the mixture on my toothbrush during brushing every time. In no time, my teeth were not chipping, sensitive or weak. Gums stopped bleeding and I had no mouth sores.
The best part, my teeth are getting whiter all the time! I'm just amazed at the results I have had. I'm continuing with a maintenance dose of 3-6 mg daily and I'm still a fan of my baths and tooth care routine. Borax has been a life saver for me. I will continue to introduce others to it. My whole family are fans too. Even my dog without her case of the itchies. It doesn't always take large doses to be effective. Low and slow is my motto. Don't forget magnesium and other essential vitamins too! Don't give up! If used properly, Borax can be the best thing we can do for our health!
God Bless!
Replied by mandandi
(Gaborone)
10/26/2019

EggBiscuit
(southern USA)
10/27/2019

Replied by Yvonne
(California)
02/02/2021

Replied by Sue
(Brisbane, Australia)
05/11/2021

Replied by Peggie
(Mesa Arizona)
06/28/2021

Replied by Mary
(ARKANSAS)
04/04/2022

---
Multiple Cures
Posted by J.D. (Colorado) on 07/13/2019


BETTER BUT WITH POSSIBLE SIDE EFFECTS
I started borax water (1/8 tsp to litre of distilled water) 5 days a week about 6 months ago. I had been diagnosed with osteopenea, got rear ended resulting in whiplash that kicked in the arthritis in my neck, the age of menopause, 53, and spending $50 a month on estriol cream, toe nail fungus for as long as I can remember...the list goes on. Not wanting to support big pharma and be dependent on medicines or neck injections, calcium supplements, wanting to live a more natural "get back to basics" lifestyle in the simplest, easiest and cheapest way, I found borax. Which I'm really excited about (cleansing of the pineal gland, BONUS!) Tho I did not notice immediate results as I read others have had, I no long use the estriol cream, my toe nail fungus is almost gone, old crush injuries in both my feet are less painful as well as the arthritis in my neck, my thinking is more clear, I sleep so much better and rarely take melatonin anymore, I'm hopeful it's strengthening my bones, and is it possible borax is responsible for curing my depression?
About a month into using borax water I had a little dermatitis on my ear and eyelid. It did go away. Now it's back on my eyelids and neck and it is bad. I've stopped using the borax water for a week and it is not clearing up. Also, my legs have become very stiff when I wake in the morning (tho not my old injured feet which used to be so painful in the morning) and stiff legs when I sit for any period of time. Is there an explanation for this? I don't want to stop using borax water for any amount of time as I'm putting all hope in it fixing my bones, estrogen, and clarity, but this dermatitis is not fun to deal with. I was adding magnesium drops to the borax water for a bit but ran out and didn't think it was necessary, could that be the supplement I need to get rid of my swollen, dermatitis covered eyelids?
Also, is a borax and coconut oil face cleanser reccomended and shown to increase collagen production?
Replied by mmsg
(somewhere, europe)
07/14/2019

Replied by Ali
(Wales)
10/26/2019

---
Multiple Cures
Posted by Teresa (Oh) on 05/31/2018


IMHO 3 mg of boron is useless. Search YouTube for Dr Jorge Flechas videos on boron. He recommended to my dentist that I start with 90 for 3 months then dropping to 60 for 3 months. Then dropping to a maintenance dose of 30. Every time I decreased my knee started hurting. I had to wait six months for each decrease. I have put off knee replacement for three years and still going. Every time my RA flares up, I up my dose. Currently I am taking 150 mg to combat osteoporosis. According to Dr Flechas this is the dose his wife needed to reverse her osteoporosis. And My RA is doing great.
Replied by Sheila
(Ky)
11/03/2018

Replied by David
(Brisbane)
01/05/2021

---
Multiple Cures
Posted by Caroline (Santa Barbara, Ca) on 04/11/2018


Borax for arthritis pain and hair growth
I am 70 years old, and take no prescription drugs, and am a 0+ blood type.
I had a bakers cyst, torn meniscus and severe swelling and pain in my right knee for several months. The Dr. wanted me to do a clean out surgery under a general anesthetic. I instead went to a Chiropractor who did three sessions of a laser and 2 weeks before that I had started borax, doing 1/4 teaspoon in water daily. My knee is perfect now and also 2 knuckles on my right hand that have hurt for years is also gone, and much fewer body aches, also my hair is coming back in after a lot of hair loss.
Replied by Stu
(Naples, Fl)
06/26/2018

---