Knee Joint Pain
Posted by Sarah (Kalamazoo, MI) on 03/07/2021


Hello, I'm going into my third week of drinking borax Ted's way. I am female but drinking the male amount of 1/4 tsp in a huge jar of water. My question is why the male and female dosage difference and should it be on an empty stomach? I try to get all my water in before noon and borax after noon 2 hrs after I've eaten. I struggle with weight, libido, and joint paint. Oh and yeast, lots of candida. Thank you for your time. My knees feel better after week 2!
---
Knee Joint Pain
Posted by George (Newquay, England) on 07/25/2017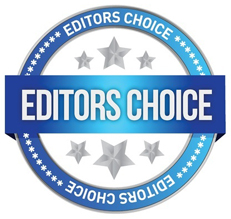 I have been using Borax in the recommended dosage for about two years now. I have digested it two ways: in 1 litre of water and in my fruit smoothie. The latter being the easiest for me. I am now 67 years of age.
I started having serious pains in my knee joints about three years ago. I was recommended for surgery to undergo total knee replacement. First my left knee, then later, my right knee. I found an article on Borax, by chance, while waiting for a hospital surgery date. I decided to give Borax ingesting a try.
By the time I was given a date for surgery, I even attended the pre-op interview. At that interview, I decided to postpone the surgery and give my knees a second chance using Borax.
Two years later, I have both my natural knee joints in place. While I still have very minor discomfort, now and again, I am pleased I decided not to have the surgery.
It is not a "magic bullet" solution. It takes dedication and determination to go and stick with Borax. At my age, I feel my muscle strength and bone health to be as good as it was 10/15 years ago.
What I failed to mention: During my knee pain era, I was taking 2 - 4 pain killers everyday, only available on prescription. I have not used (Tramadol) for over 18 months now. Another "blessing in disguise."
I hope my story and it is a true story, is of benefit to someone out there.
Thank you and stay well.
---