Travel Uses
Posted by Joy (Battleground, Wash) on 04/20/2013


It's almost summer... I take baking soda for hotel stays and spread it on the rug to cut any odors from cleaners or chlorine in nearby pools getting into the air. Take some for camping in tents or yurts ; a little bit of soda in a bowl or on a plate can soak up some of the odor from molds or musty smells.
You will also have it with you for other uses: teeth, bites, stings, scratches, cooking.
---
Tri-Salts
Posted by Lisa (Dallas, Tx) on 06/18/2012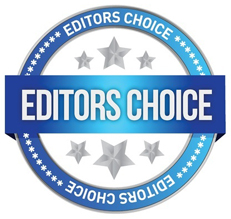 There seems to be a lot of posts regarding ACV with Baking Soda.
My concern is worth mentioning that too much of the BS mixture can tend to mess up your electrolyte balance, if not careful. That can be bad.
I find that Tri-Salts is a much better, safer and healthier alternative to baking soda.
I've had great success using the Tri-Salts (No sodium - only Calcium carbonate/450mg, Magnesium carbonate/250mg, & Potassium bicarbonate/99 mg), and works EXTREMELY well before bedtime, especially if you suffer from acid reflux disease. I also use the unfiltered, organic ACV from the health food store. I order Tri-Salts online. My uric acid levels being "smack dab in the middle range" is actually high enough to always cause me grief. This method works well for me to get it back down. I prefer the protocol mentioned, as opposed to possibly overdoing the baking soda solution.
Replied by Amazon13
(Fresno, Ca, Usa)
10/31/2012

Replied by Sandra
(Washington State)
12/08/2017

---
Ulcerative Colitis
Posted by Daniel (New Plymouth, New Zealand) on 09/03/2007


I just tried taking baking soda for ulcerative colitis and it seemed to make things worse. I got a ph test kit and my ph seems to be alkaline most of the time anyway. as my ph came down after taking the baking soda my bowel got better. Not sure what's going on but it is very weird. what to do?
---
Ulcerative Colitis
Posted by Ela (Baltimore, MD) on 08/23/2007


I have ulcerative colitis and typical with this disease, you are sickest in the mornings. well i was looking through the internet out of desperation and typed in natural cures for uc, and read a couple stories of people swearing that baking soda mixed with water has cured their uc. well, i tried it and it has (after 3 nights of drinking before bed) so far cut the severity of my morning sickness by about 75%! i even can't believe it. its very interesting and i'm gonna keep doing it and noting my progress.
---
Where to Buy: India
Posted by Kavi (Chennai, India) on 07/24/2009

where to buy baking soda in chennai? we have cooking soda available in every shop but not baking soda?????
Replied by Shanti
(Tiruvannamalai, Tamil Nadu, India)
08/17/2009

Replied by Kavi
(Chennai, India)
08/19/2009

Replied by
Baldev
(Mumbai, Maharastra, India)
08/20/2009
192 posts
Replied by Shanti
(Tiruvannamalai, Tamil Nadu, India)
08/21/2009

Replied by Pugee
(Madurai, India)
09/27/2009

---
Where to Buy: Philippines
Posted by Nobel Metal (Manila, Philippines) on 07/07/2010

Baking Soda - Please are we just buying regular 'Arm and Hammer' baking soda? And Thank you very much to all of you...
Replied by Lily
(Brisbane, Queensland, Australia)
07/08/2010

Replied by Bill
(San Fernando, Luzon, Philippines)
07/08/2010

---