Tendonitis
Posted by Alexis (Los Angeles, CA) on 07/04/2009


I am 31 years old and spent the last 20 years of my life being very active. I used to run 4-6 miles every morning and played tennis regularly. About 2 years ago I noticed a pain in my left knee. I saw doctor after doctor and the pain seemed to just get worse. I finally had an MRI and the Dr. said I had patella Tendinitis which is common. Many people have patella Tendinitis and continue to live and workout. I stopped working out completely and found myself becoming more and more sedentary. I live one block from the beautiful Pacific Ocean and I wouldn't even walk to the ocean because the pain in my knees had gotten that bad. I even started using a cane to get around. About 3 weeks ago my younger sister recommended that I boil some water and take 2Tbl spoons of ACV and that every morning I should drink 6oz of water with 1/4tsp of baking soda. I am an avid baker who has a gluten allergy so I never get to eat what I bake but I always have fresh baking soda on hand. I didn't have the ACV so I just started drinking the baking soda every morning and OMG I have been smiling from cheek to cheek because my pain has gone away. I am not running yet but I walk everywhere now. Baking Soda once a day has changed my life. After reading others stories I am going to start using the ACV because it sounds like it has many healthy benefits.
---
Thrush
Posted by Hamida (Mombasa, Kenya) on 01/04/2010


Better But With Side Effects

Well I have been on n of suffering from thrush a lot. My GP suggested that I should take soda bi carb instead of flucozonale on n off. I take 1/2 tsp of soda bi carb to a full glass of water and dilute it. I find my thrush to subside but after starting to take it a few days I find a lot of just plain discharge as water, no smell nothing just water and then it disappears. After considering all this I just want to know if by taking this is it harmful as I don't take it always only when I feel irritation to start so I take it for some few days and walla it subsides. Also during intercourse I feel pain and then after I see slight blood. Do you think that it cud be the cause of it or what???. I have started to be in the menopause category since about 6 months.Thanks will appreciate yr help.
---
Toenail Fungus
Posted by Jessyka (Memphis, TN, USA) on 02/21/2008


I had the horrid nail fungus many years ago and took Lamasil to clear it up. When my father failed to do the same, the fungus returned years later, both pinky toenails now fully infected. Without the money for the medicine and the will to again risk its side-effects, I lived with it. 11 days ago, I adopted a baking soda regimine for other reasons (cancer preventative). Today, my right pinky nail simply fell off when I was drying after my morning shower. Beneath, a new nail - a perfect nail - was found growing in. Nothing else in my diet or lifestyle has changed other than the baking soda addition to my routine. Most Americans' lifestyles and diets leave our bodies too acidic for good health. Baking soda balances the bodies Ph, creating a more alkaline system. I mix 1 teaspoon in a glass of water at bedtime. Ideally, it's recommended taken in the morning with no food or drink for 1 hour before or after; however, as I'm hypoglycemic, I have to have my Coca-Cola (others have coffee) first thing each morning, so I don't drop dead. Regardless, I've noticed a number of improvements since adopting the baking soda routine (which is terribly easy to do - quick and simple). I'm sleeping better, my skin is clearing up, and, lo and behold, my toenail fungus is obviously dead... in eleven days!!! [Insert delighted giggle here] I couldn't believe it when I discovered the old infected nail barely holding on and falling away with the first touch and a shiny new healthy nail beneath (even if it is small yet). Now, I'm watching the still-infected nail on the left, and yes, it's got a line of "disconnection" appearing. I recommend giving the baking soda a try and do so for more reasons than defeated nail fungus. Go ahead, google "baking soda" and see how much you discover. In some European country (think it was Italy or Germany), a doctor is actually curing cancer with baking soda therapy, even in serious cases where changing the bodies Ph to one more alkaline is making all other treatments (as chemo) doubly effective. Cancer cells cannot thrive or spread in an alkaline environment. And consider this - it's in your kitchen. You cook with it. You eat it. It's non-toxic, has no ill side-effects, costs almost nothing, and even whitens teeth. I can't say everyone will have the astounding all-around results I have so quickly encountered, but I'd have to encourage them to give it a shot. It's too easy to implement not to try. That's one teaspoon baking soda stirred into one glass of water, once a day, preferably in the morning (but it doesn't seem to matter), with no food or drink for an hour before or after. Good luck.
Replied by Jay Mango
(Germantown, Ohio, Usa)
11/23/2012

---
Travel Uses
Posted by Joy (Battleground, Wash) on 04/20/2013


It's almost summer... I take baking soda for hotel stays and spread it on the rug to cut any odors from cleaners or chlorine in nearby pools getting into the air. Take some for camping in tents or yurts ; a little bit of soda in a bowl or on a plate can soak up some of the odor from molds or musty smells.
You will also have it with you for other uses: teeth, bites, stings, scratches, cooking.
---
Tri-Salts
Posted by Lisa (Dallas, Tx) on 06/18/2012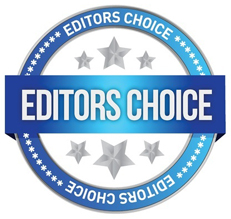 There seems to be a lot of posts regarding ACV with Baking Soda.
My concern is worth mentioning that too much of the BS mixture can tend to mess up your electrolyte balance, if not careful. That can be bad.
I find that Tri-Salts is a much better, safer and healthier alternative to baking soda.
I've had great success using the Tri-Salts (No sodium - only Calcium carbonate/450mg, Magnesium carbonate/250mg, & Potassium bicarbonate/99 mg), and works EXTREMELY well before bedtime, especially if you suffer from acid reflux disease. I also use the unfiltered, organic ACV from the health food store. I order Tri-Salts online. My uric acid levels being "smack dab in the middle range" is actually high enough to always cause me grief. This method works well for me to get it back down. I prefer the protocol mentioned, as opposed to possibly overdoing the baking soda solution.
Replied by Amazon13
(Fresno, Ca, Usa)
10/31/2012

Replied by Sandra
(Washington State)
12/08/2017

---
Ulcerative Colitis
Posted by Daniel (New Plymouth, New Zealand) on 09/03/2007


I just tried taking baking soda for ulcerative colitis and it seemed to make things worse. I got a ph test kit and my ph seems to be alkaline most of the time anyway. as my ph came down after taking the baking soda my bowel got better. Not sure what's going on but it is very weird. what to do?
---
Ulcerative Colitis
Posted by Ela (Baltimore, MD) on 08/23/2007


I have ulcerative colitis and typical with this disease, you are sickest in the mornings. well i was looking through the internet out of desperation and typed in natural cures for uc, and read a couple stories of people swearing that baking soda mixed with water has cured their uc. well, i tried it and it has (after 3 nights of drinking before bed) so far cut the severity of my morning sickness by about 75%! i even can't believe it. its very interesting and i'm gonna keep doing it and noting my progress.
---
Where to Buy: India
Posted by Kavi (Chennai, India) on 07/24/2009

where to buy baking soda in chennai? we have cooking soda available in every shop but not baking soda?????
Replied by Shanti
(Tiruvannamalai, Tamil Nadu, India)
08/17/2009

Replied by Kavi
(Chennai, India)
08/19/2009

Replied by
Baldev
(Mumbai, Maharastra, India)
08/20/2009
190 posts
Replied by Shanti
(Tiruvannamalai, Tamil Nadu, India)
08/21/2009

Replied by Pugee
(Madurai, India)
09/27/2009

---
Where to Buy: Philippines
Posted by Nobel Metal (Manila, Philippines) on 07/07/2010

Baking Soda - Please are we just buying regular 'Arm and Hammer' baking soda? And Thank you very much to all of you...
Replied by Lily
(Brisbane, Queensland, Australia)
07/08/2010

Replied by Bill
(San Fernando, Luzon, Philippines)
07/08/2010

---